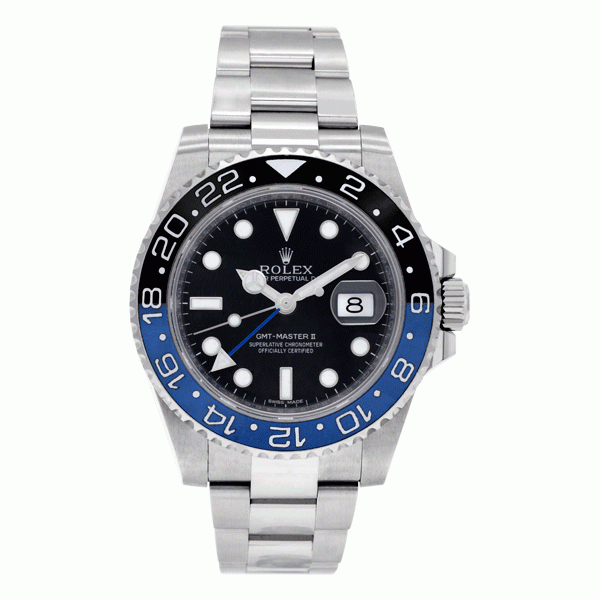 August 7th, 2023
How to sell your Rolex Watch
---
Pre-owned watches are a hot commodity despite watch market volatility over the last year. With more and more people collecting, wearing, and reselling watches, selling your Rolex is a worthwhile effort that comes with a high reward.
Whether you do it for the money or not, it can help you open up space in your collection for that new watch you've been eyeing.
If you're interested in selling your Rolex but don't know where to start, this article will help you answer any questions about the process.
But before you even think about selling, you need to gather important information for prospective buyers.
Sell us your Rolex Explorer Find the reference & serial numbers
These two numbers are essential to determining the value of your watch. A Rolex reference number identifies the watch's model and exact production. Different models, such as the Datejust, Day-Date, Daytona, Submariner, GMT Master, etc. have been released in several different productions throughout the years.
The reference number is essentially the model number. For example, a Rolex Datejust could be a 1601, 1602, etc.
This number spans a few years (or even decades). You can often determine the specific year your watch was manufactured with the serial number.
Where do you find the Rolex Model number?
You can find the model or reference number engraved on the case of the watch in between the lugs on either side of the watch. When removing the bracelet of the watch, the model or reference number is engraved at the 12 o'clock and the serial number is found at the 6 o'clock.
On the other hand, the serial number can be found in two places, depending on the year it was made.
Rolex watches made in 2004 or earlier strictly display the serial number in between the lugs at 6 o'clock. Rolex watches made in 2005 or later, will still display the serial number in between the lugs but it will also show the serial number on the inner bezel just below the 6 o'clock marker on the dial. Depending on the model such as the Rolex Sea-Dweller, seeing this serial number display can be difficult due to the make of the watch.
Also, keep in mind not to show the serial number publicly, as it can help scammers make a replica.

The Rolex Box and Papers can help you sell your Rolex.
The next step is to prove your watch's authenticity.
If you managed to keep the box and papers from when you bought it, you're in luck. Because not only does that authenticate your watch, it also increases the market value of your watch.
On the other hand, if you don't have it, take it to a Rolex appraiser or established watch buyer to confirm the authenticity. You could also have them write up a certificate of authenticity.
Although the box and papers alone are not too valuable, it can give prospective buyers a sense of security when considering your watch.

Research your Rolex's Market Value.
Now that you have your Rolex's reference and serial numbers and have authenticated it, you can go ahead and research the value of your watch.
Initially, you could go through eBay and get a general idea of what it could go for if you plan on selling it yourself.
Otherwise, you could request a quote from a second-hand buyer. This quote can give a general idea of what price it can fetch. Eventually, the watch should be inspected and evaluated by a watch expert buyer in person. The condition of the watch and any alterations will affect the final price of your watch. Rolex watches often retain if not appreciate in value regardless of whether its a Pearlmaster, Cellini, Air-King, Milgauss or Oyster Perpetual.
Where to sell your Rolex watch?
Finally, it's time to sell your Rolex. This can be exciting and daunting at the same time. But don't worry.
There are two ways you will be looking at selling your watch: second-hand shops and online marketplaces. Let's start with the latter.
Online marketplaces or Sell Your Rolex Near Me?
This includes places like eBay, Facebook Marketplace, and even Reddit. These markets let you connect directly with the person that will buy your watch, and they could give you more money in the long run. But this method is very risky for a few reasons.
First of all, you could be getting scammed. Things like Paypal's Buyer Protection is notorious for being predatory towards the seller. You also run a similar risk with chargebacks, bounced checks (if you plan on accepting that), etc.
On top of that, it can take some time to get the sale. So if you're in a rush for the money, this is not ideal.
Best place to sell your Rolex Watch?
On the other hand, you could sell it directly to a second-hand retailer like Gray & Sons Jewelers' buying division, SellUsYourJewelry.com.
Since they're in the business of selling watches, the more watches they get, the better. They buy, sell, trade, and consign fine luxury timepieces for 42 years. They have an established clientele and they reach millions of potential customers through three global marketing channels; their website, print catalog, and showroom located across from famous Bal Harbour Shops. Their expert watch buyers and Swiss-trained watchmakers are also available in person or via phone to personally guide you through selling your Rolex. And because of that, they'll give you a fair quote and a faster sale than if you were to go through a regular online-only marketplace.
Despite being located in Miami, Gray & Sons jewelers conduct business across the entire nation, including Hawaii & Puerto Rico! Many of our clients even travel internationally to come to sell their Rolex Yacht-Master, Explorer, Air-King, Oyster Perpetual, and others.
Final thoughts
In conclusion, selling your Rolex shouldn't be a difficult task.
As long as you gather the necessary information and research the market properly. You can be sure to fetch a fair price for your watch.
When you do sell, consider your options. You don't necessarily need to go through a random, unverified online marketplace. Because although the return or at least a promise of a return can be somewhat greater, you run the risk of getting scammed. Going through an established estate jeweler like Sell Us your Jewelry, a buying division of Gray and Sons Jewelers ensures your safety throughout the process.
About Us | Sell Us Your Jewelry
The Purchasing and Consignment Division of Gray & Sons


Be the first to know | SEE OUR CATALOG