How it works?
Get Your Free Quote
How it works?
At some point or another, you may find that you have old watches or jewelry sitting around your home collecting dust. You may have bought a spouse some luxury jewelry before you got a divorce, or maybe you inherited some old pieces from a family member when they passed. Regardless of how you came to have these pieces in your possession, you may be at a loss for what to do with them.
At SellUsYourJewelry.com, we give you a solution for trading your high-end jewelry and watches for cash. We understand that each piece has sentimental value, and you want to ensure that they receive the necessary care and attention that they deserve. When SellUsYourJewelry.com buys your vintage pieces, you can rest assured that they are in good hands.
We are the designated online buyer for Gray & Sons Jewelers', a reputable jeweler doing business since 1980. We know that most pieces that enter our store are priceless, and we promise to ensure that they receive the care that they deserve. Learn more about our company, and continue reading below to learn more about the pieces we collect and the process in which you can sell your high-end jewelry and watches.
We'll Buy Your Jewelry!
Do you have old pieces of jewelry that are just taking up space and collecting dust? Over time, you may find that you've collected jewelry from late relatives, former significant others, and more. Instead of holding on to jewelry that you will never wear, why not turn those pieces into something useful? At SellUsYourJewelry.com, we accept luxury jewelry from some of the top brands in the industry, including:
We understand that you may feel attached to your old jewelry in one way or another, but at some point, it may be time to let it go. Instead of selling your high-end jewelry to a buyer who doesn't understand the value of each and every piece, trust that SellUsYourJewelry.com will give your pieces the care and dedication they deserve.
Turn Your Modern or Vintage Watch Into Cash!
Looking to sell your Rolex, Patek Philippe, Cartier, Audemars Piguet, Breitling, or Panerai? Don't sell your luxury watch to just any online jeweler or pawn shop. Find a trusted buyer with experience; this is where SellUsYourJewelry.com can help! Our team is comprised of six swiss trained watchmakers, and they will be able to evaluate your used Rolex, Cartier, Patek Philippe, and luxury watches with a trained eye in order to give you the most money. Now is the time to sell your preowned luxury watches, and you can rest assured that we will give you the most cash for your luxury watch.
Start the Process Today!
Are you ready to exchange your vintage jewelry and watches for cash? SellUsYourJewelry.com is here to help! We accept a variety of high-end brands, and we will give you the best price in the market. Click on the link below to get started with a watch or jewelry quote, and get started today!
How to Sell Jewelry to SellUsYourJewelry.com:
Fill out the form:
First, fill out the appropriate forms for either selling your jewelry, watch, gold, or silver. Include any pictures and certification papers you may have, and click submit. You should receive a confirmation email that your submission went through successfully.
Preliminary quote:
Once we receive the information about your piece, our in-house professional appraisal team, consisting of six, Swiss-trained watchmakers and jewelers, will provide you with a fast and accurate preliminary quote.
Send Easy-Ship Box:
If you are happy with the preliminary quote, we will send you an easy-ship box at ZERO cost. Simply pack your item in our Easy Ship Box and send it registered and insured.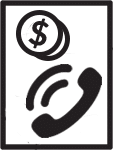 Agent Call:
Once we receive and verify that your jewelry or watch is as described, one of our purchasing agents will contact you with the agreed purchasing price, or with consignment terms. Preliminary quotes may change once we inspect the physical item, so please be as descriptive as possible when filling out the form!
Money is exchanged:
Money is exchanged, another customer walks away happy, and you are one step closer to that vacation you deserve!
At SellUsYourJewelry.com, our process is as simple as these three steps:
Step 1:
Go online and receive a diamond, watch, or jewelry quote.
Step 2:
Request a pre-labeled easy-ship box and mail in your item.
Step 3:
After verifying the item, we will contact you with a price or consignment terms.
The Purchasing and Consignment Division of Gray & Sons


Be the first to know | SEE OUR CATALOG

0