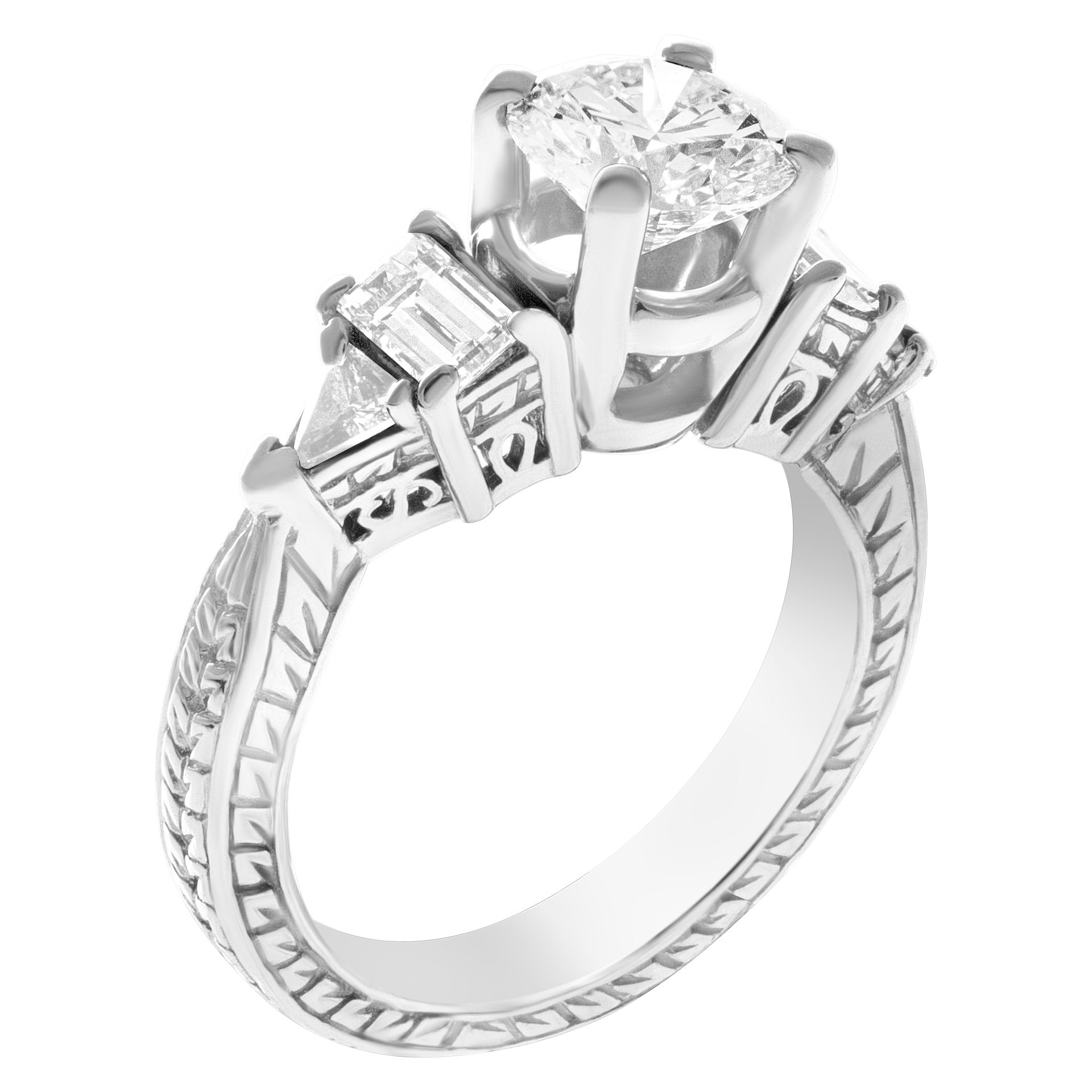 March 20th, 2023
#1 Key Biscayne Engagement Ring Buyer
---
Key Biscayne Engagement Ring Buyer
Sell GIA Diamond Ring | Key Biscayne Engagement Ring Buyer
There are many reasons why you could be selling your engagement ring, be it a divorce/breakup, financial circumstances, or simply because your style and liking of jewelry have evolved. No matter what your reason is, we understand that selling precious jewelry can be an intimidating process. Luckily, Sell Us Your Jewelry is the best Key Biscayne engagement ring buyer around for you.
Sell Us Your Jewelry can comprehend the emotions involved in selling something so personal, therefore we make sure to give you the best market competitive rates, up to date with current-day demands and market fluctuations. This however won't be the case if you try to sell a precious ring to a local pawnshop. This is the reason why locals trust as the best Key Biscayne engagement ring buyer.
Other jewelry buyers don't truly understand the value it has, as the owners aren't experienced gemologists or jewelry makers like our esteemed team. Thus, they try to get you to sell your precious jewelry for much less than it is actually worth. Avoid this struggle and choose a professional buyer like Sell Us Your Jewelry, which is undoubtedly the best Key Biscayne engagement ring buyer, for the best experience.
Key Biscayne Engagement Ring Buyer
Key Biscayne Engagement Ring Buyer
When it comes to selling precious jewelry or engagement rings, it is important to do a bit of research. You would ideally know the value of your engagement ring however, if you don't know exactly what your ring is worth, you would want to get an appraisal. Appraisals done for engagement rings usually cost a lot but that's not the case with Sell Us Your Jewelry.
We are one of the few dealers who provide a cost and pressure-free appraisal. You can simply walk into our Miami Beach boutique, get an appraisal and if you're not happy with the evaluation or the quote, you can choose not to make a deal.
Furthermore, Sell Us Your Jewelry has simplified the process of online dealings into three simple steps. First, you are needed to fill in a form with all the related details of your engagement ring. This includes certification, measurements, images, etc. to receive a preliminary quote. Then, ship your ring to our facility in Miami absolutely free of cost. We will then contact you for the final quote and upon acceptance of the offer, the seller will receive immediate payment through the preferred method. Yes, it's that easy!
Diamond Ring Buyer Key Biscayne
Why Choose Us?
Sell Us Your Jewelry is the buying division of the highly reputable Gray & Sons Jewelers. We have four decades of experience working in the field, buying and selling fine jewelry. Within these four decades, Sell Us Your Jewelry has established a name for itself in Florida as the best Key Biscayne engagement ring buyer and seller. As years have gone by, we have stuck to our initial principles of discipline, quality service, and customer convenience which is why we are highly appreciated by the locals of Key Biscayne.
We have a competent team of gemologists and Swiss-trained jewelers that are responsible for the appraisal process. Our team has several years of experience in the field and can provide you with the accurate value of your engagement ring. You can always come in and our buying experts, gemologists, and jewelers would love to talk to you and give you more insight into how the process works.
Key Biscayne Diamond Engagement Ring
What We Buy
We deal in all kinds of fine jewelry including engagement rings, necklaces, bracelets, etc. At Sell Us Your Jewelry, we give you a chance to make quick money on jewelry pieces that you no longer wear in just a few clicks. Even if you sell your engagement ring online, you will be guided throughout the procedure and be provided constant real-life assistance. This will ensure all your queries and concerns are resolved.
We buy all types of jewelry like vintage, modern, contemporary, and estate. People often wonder whether or not they can bring slightly damaged or broken jewelry and the answer is, yes, they can! Don't be afraid to bring in broken or damaged jewelry as we have a team of highly trained jewelers who will examine them, help fix or estimate the fairest price you can get for them.
We buy a lot of luxury, high-end jewelry items and pay good money for them. A few brands we commonly buy are Cartier jewelry, Graff, Harry Winston, Van Cleef & Arpels Diamonds, Tiffany, etc. Engagement rings from the luxury collection of these brands tend to be valued more.

The Purchasing and Consignment Division of Gray & Sons


Be the first to know | SEE OUR CATALOG