Sell Your Rolex – #1 Highest Prices for your Watch. Get Instant Cash. 
Get Your Free Quote
#1 Rolex Watch Buyer * Top US Used Rolex Watch Seller * #1 used Rolex watch inventory * Highest payouts for your Rolex* Best Price Guaranteed * Instant Cash * Highly trained Rolex Timepiece Staff * #1 Highest Prices for your Rolex* Free Valuation

Buy, Sell, Trade, Consign Used Rolex watches with
Gray and Sons Jewelers and www.sellusyourjewlery.com

Rolex Daytona 116519LN 18k White Gold Silver dial 40mm Automatic watch
The best and one-stop shop, www.sellusyourjewelry.com a buying division of Gray and Sons Jewelers of Miami, Florida comes up at the top as the best place to sell your Rolex watches online. If you prefer to sell your watch in- store and in person you can visit Gray and Sons Jewelers. It is a highly recommended jewelry and watch store to buy or sell used Rolex watches. So, here is good news for you! Now you can sell your luxury Rolex watch and get the highest price and instant payment. You will get the best price for your Rolex watch at Gray and Sons Jewelers, great customer service, fast results and instant cash.
Rolex Daytona "Big Red" 6265 Stainless Steel Silver dial 37mm Automatic watch
Make a deal and Sell Your Rolex online to SellUsYourJewelry.com
People who want to sell their Rolex watch may not know where to start. Here are our recommendations to sell a used, pre-owned Rolex timepiece. How do you get the highest prices when selling a Rolex watch? Take it to the place that offers the best prices, Gray and Sons and their buying division, Sell Us Your Jewelry, that is Step One. Now that you know step one is to take it to the place that offers the highest prices, follow the rest of the steps to sell your Rolex Watch.
Get a quote and get paid. Our sales team works hard to get you the very best price available. You can get paid fast with a cash, bank wire or check.
If you shop around for the quotes COME SEE US LAST and we will beat the competition. We are known to have #1 used Rolex inventory and we are the most competitive buyer of used Rolex watches. Our luxury watch experts provide you a FREE QUOTE for your used Rolex.
Rolex Datejust 68288 18k Silver dial 30mm Automatic watch
Sell all models of Rolex to Sell Us Your Jewelry
We pay cash for Rolex watches. Rated by the clients as the #1 watch buyer, Sell Us Your Jewelry, the buying division of Gray and Sons Jewelers offers the highest prices, paid in the shortest time for luxury jewelry and watches. Don't wait to sell your Rolex for cash! Learn more about Gray and Sons Jewelers of Miami at www.GrayandSons.com
Gray and Sons specializes in all pre-owned, estate, vintage, antique, heirloom, used watches and jewelry. We buy, sell, trade, repair and consign used and pre owned watches and jewelry. Feel free to reach out to us for all of the brands and models.
Rolex GMT-Master II 116718 18k Green dial 40mm Automatic watch
CALL: 305-770-6955.
TEXT: Vika at 786-266-4763 for a fast response.
EMAIL: sell@grayandsons.com
WEBSITE: www.sellusyourjewelry.com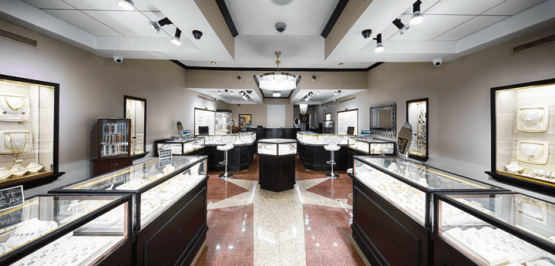 Contact Sell Us Your Jewelry to Sell Your Rolex for the BEST PRICE.
Check this to
The Purchasing and Consignment Division of Gray & Sons


Be the first to know | SEE OUR CATALOG