April 13th, 2023
How to Sell Rolex Sky-Dweller to 100% Authentic Buyer
---
#1 Rolex Watch Buyer * Top US Used Rolex Watch Seller * #1 Used Rolex Watch Inventory * Highest Payouts for Your Rolex* Best Price Guaranteed * Instant Cash * Highly Trained Rolex Timepiece Staff * #1 Highest Prices for your Rolex* Free Valuation

Buy, Sell, Trade, Consign Used Rolex watches with
Gray and Sons Jewelers and www.sellusyourjewlery.com
Sell Rolex Sky-Dweller
Many circumstances can arise which may lead to you needing immediate cash. In such situations, if you own a Rolex such as the Datejust, Sky-Dweller, etc. which are pretty valuable watches, you could sell it to a trustable buyer and get the cash you need. But, how to sell Rolex Sky-Dweller is the question that arises in most people's minds. It's not wise to go to your local pawnshop or an inexperienced jeweler that you know won't be able to evaluate your watch correctly and present you with a decent quote.
This is where Sell Us Your Jewelry steps in. We're are located in Surfside Florida and are the top buyers of Rolex watches in the United States. We are the buying division of Gray & Sons jewelers and have experience of four decades in buying and selling Rolex watches. We can give you a better quote than anybody in the market. Therefore, if you are wondering how to sell Rolex Sky-Dweller, your search ends with us.
Most people find the process of selling and buying watches too complicated and with most jewelers that is the case. At Sell Us Your Jewelry, we've made it a point to simplify it as much as we can. If you choose to deal with us, you can expect complete transparency, honesty, and the best rates for your watch.
We are the most trusted and reputable Rolex buyers in the industry. We work with a team of expert Swiss-trained watchmakers who have a combined experience of 150 years of working in the industry. They keep a track of the market trends and demands to make sure you get the best price you can for your timepiece.
If you live in Florida you can visit our boutique and get a consultation in person. We also deal with the rest of the nation via a simple three-step process at the end of which you can immediately receive your cash via your preferred method of payment. There are no hidden terms or secret plots to charge you instead the process is simple, efficient, and convenient.
No.1 Rolex Sky-Dweller Buyer
The Sky-Dweller collection by Rolex is one of their youngest ones. It made its debut in 2012 and is less than a decade old. With this collection, Rolex was able to make watches that are modern and contemporary and don't have any historic roots. It can be considered complicated in the sense that it serves a purpose greater than just time-telling. Currently, there is only one generation of this watch that exists given that it a fairly new collection but it is available in several metal variations.
The Sky-Dweller was the first completely new Rolex watch released 20 years after the debut of the Yacht-Master back in 1992. This watch created a lot of buzz as it had a 42 mm oyster case but wasn't a sports watch, which was interesting. Alongside time it was able to display the date and had dual time zones.
Sell Rolex Sky-Dweller with box
What do we deal in?
We deal in all luxury, antique, modern, estate jewelry, watches, gemstones, and silverware. As far as luxury watches are concerned, we pay the most for Rolex watches as they are the most in-demand and some of the best-made watches out there. Don't hesitate to bring in your Rolex if it is broken, not running, used, preowned or new, we accept them all. Bring it in so our experts can verify and evaluate the watch and give you the best possible rate for it. Not only we tell you how to sell Rolex Sky-Dweller, here are some other Rolex models we deal in:
Datejust and Datejust II
Daytona
Day-Date and Day-Date II
GMT Master and GMT Master II
Yacht-Master and Yacht-Master II
Submariner
Sea-Dweller
Explorer and Explorer II
Air-King
Cellini
Milgauss
Oyster Perpetual
Pearl Master
Now that you know how to sell Rolex Sky-Dweller, waste no time and come to us for a smooth selling experience.
CALL: 305-770-6955.
TEXT: Vika at 786-266-4763 for a fast response.
EMAIL: sell@grayandsons.com
WEBSITE: www.sellusyourjewelry.com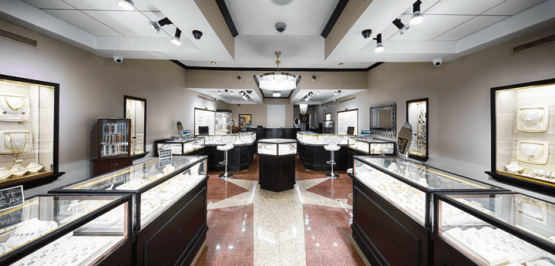 Contact Sell Us Your Jewelry to Sell Your Rolex for the BEST PRICE.

The Purchasing and Consignment Division of Gray & Sons


Be the first to know | SEE OUR CATALOG