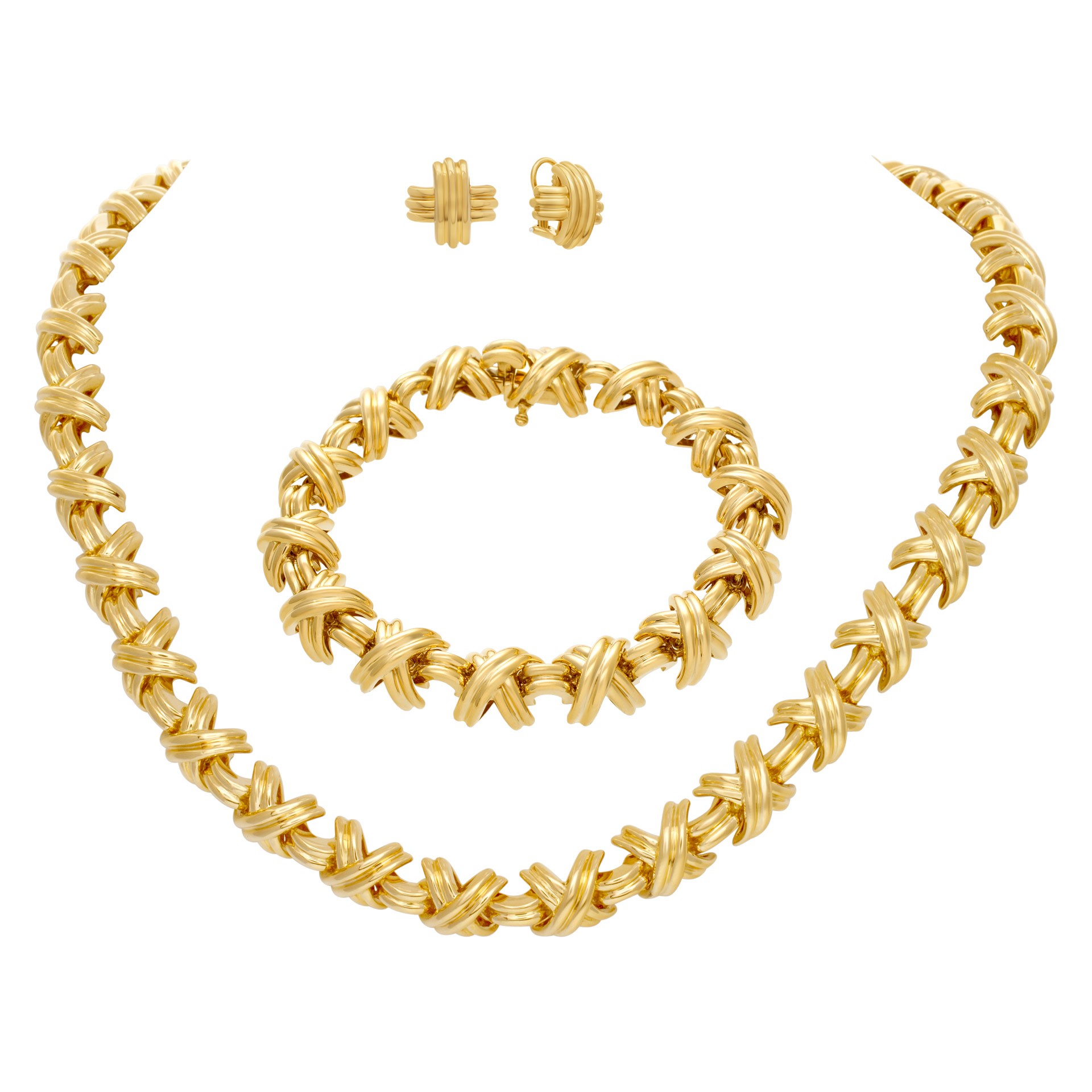 April 13th, 2023
#1 Gold Buyer Miami Beach Buy Gold
---
Miami Beach Buy Gold Near Me
If you reside in Miami Beach and your searches consist of 'Miami Beach Buy Gold Near Me', then look no more. Sell Us Your Jewelry is the #1 certified luxury jewelry buyer and seller.
In today's world, the market for high-end, precious jewelry is booming and gold jewelry, in particular, is highly collectible. We often find consumers searching, 'Miami Beach Buy Gold Near Me' or 'Where to Buy Precious Gold Jewelry' but are unable to find the answers they are looking for. At Sell Us Your Jewelry, we deal in all jewelry and watches from all high-end brands like Cartier, Patek Philip, Rolex, Van Cleef & Arpels, David Webb, Harry Winston, Tiffany & Co., Bvlgari, David Yurman, and others.
We are a widely trusted and experienced jewelry buyer and seller and we can help you find the perfect jewelry piece that you've been searching for. Whether you're a dealer, gem lover, or jewelry collector, you can trust Sell Us Your Jewelry with this purchase as we have four decades of experience in the industry.
Most Reputable Miami Beach Gold Buyer
Sell Us Your Jewelry has a global clientele and has successfully become the most reputable Gold Seller and Buyer in the US. We have been dealing with jewelry sets, single pieces of any shape size, and color for several years.
Ours is an enormous collection filled with a variety of vintage, estate, modern, and luxury pieces and it is constantly evolving. We are constantly acquiring jewelry pieces from various places after carefully evaluating them. Thus, we likely have what you're looking for and all you have to do is visit our boutique located on 9595 Harding Ave, Surfside, FL 33154. You can also check the collection online.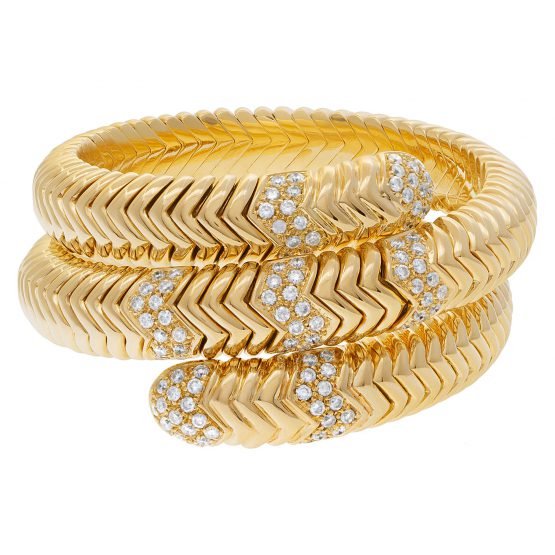 Buy Gold Near Me Miami Beach, Florida
Miami Beach Buy Gold Near Me
Have you like many others been searching 'Miami Beach Buy Gold Near Me'? If that is the case, your search ends here, as you've reached the ultimate destination for trading in gold jewelry. We provide jewelry and watch buying and selling services nationwide. We sell and buy wedding rings, necklaces, watches, brooches, earrings, etc. whether these articles are made of gold, platinum, or any other precious metal.
Have you been eyeing a stunning engagement ring so you can pop the question? Or do you want to buy an elegant and luxurious gold jewel piece to give as a gift? Whatever the scenario is, you will certainly find what you're looking for in our extensive collection. We have jewelry for all occasions, in all price points, in all precious metals, and with any gemstone, you're looking for. You can shop for all kinds of jewelry by visiting our boutique located near Miami Beach.
Why Sell Us Your Jewelry?
Sell Us Your Jewelry is the buying division of Gray & Sons Jewelers, who undoubtedly is the most reputable jewelry seller and buyer in Florida since 1980. Even if you aren't situated in Miami, you can contact our experts online to buy or sell jewelry.
We deal in used, unused, modern, vintage, and antique jewelry. Our team consists of expert gemologists who are highly capable of accurately evaluating the jewelry pieces and will provide you with all the information on them.
Buying vintage and antique gold pieces can be a highly trick as they have to go through careful grading and thorough evaluation. At Sell Us Your Jewelry, you can expect fair rates for authentic and accurately evaluated gold jewelry near you.
We hope that you have got the answer about which companies in Miami Beach buy gold near me. Wait no more and choose one of the best companies that in Miami Beach buy gold near me.
TOP THINGS TO DO IN MIAMI BEACH
Everything You Need To Known About Miami Beach
If you've been wondering if Miami Beach is worth your time, the answer is yes! Miami Beach is definitely a place you should visit. Miami Beach is Florida's most glamorous venue and is close to some of the most visited destinations in the state, such as Everglades National Park, Big Cypress National Park and the Florida Keys. The hottest nightclubs, elegant restaurants and endless white beaches are just a small part of the best things to do in Miami Beach.
If you're coming to Miami Beach, check out the list of the best things to do in Miami Beach and enjoy your time in one of the most exciting places in Florida.
List of Top Things To Do in Miami Beach
Experience some delicious flavors at the most luxurious restaurants in Miami Beach. After all, Miami Beach is famous for the best nightlife and top restaurants. Have an unforgettable dinner in Milos, where you will always find the best seafood in the world. Carbone, on the other hand, is the place to go when you're looking for some amazing Italian food & wine, but make sure you book your table at least 6 weeks in advance. There is also Jaya at the Setai for those who love Asian cuisine and the best drinks.
Miami Beach is the place where party never ends. Hot weather makes the perfect conditions for having too many refreshing drinks and partying till the morning to the best music. Mynt Lounge and Liv are the top places to go and have the party of your life, because it's one of the best things to do in Miami Beach.
One of the top things to do in Miami Beach is visiting art galleries that interest you. There is something for everyone in Miami Beach. The most popular art galleries include the Romero Britto Fine Art Gallery, the Art Basel Galleries, and the National Geographic Fine Art Galleries.
It's hard to leave Miami without shopping at one of the many luxurious designer boutiques. Like it or not, luxury shopping is definitely one of the top things to do in Miami Beach. In addition to clothes from top designers, such as Chanel, Dior, Gucci, and Louis Vuitton, in Miami you can also get yourself a piece of luxury jewelry or a luxury watch like Rolex, Patek Philippe, Audemars Piguet, Hublot, Breitling, Cartier, and more. Visit the Gray & Sons Jewelers showroom located next to the luxury Bal Harbour Shops in Miami, where you can buy luxury jewelry and watches for the best price. Gray & Sons Jewelers is a renowned jewelry company with over 42 years of experience.
If you have a piece of luxury jewelry or a luxury watch that you no longer use, visit Sell Us Your Jewelry and get the most cash or your luxury watch or jewelry. Sell Us Your Jewelry is the best place to buy, sell, trade, consign, repair, restore used watches and jewelry in Miami.
Do you have any questions? Chat with a specialist Victoria.
Get In Touch
WEBSITE: www.sellusyourjewelry.com
www.grayandsons.com
CALL: 305-770-6955.
TEXT: Vika at 786-266-4763 for a quick response.
EMAIL: sell@grayandsons.com
Gray and Sons Jewelers specializes in Pre-Owned, Estate,
Vintage, Antique, Heirloom, Used Watches & Jewelry
We Buy, Sell, Trade, Consign and Repair Used and Pre-Owned Watches and Jewelry
Our customers say; "There are no better certified pre-owned Watch Specialists & Jewelers than Gray and Sons Jewelers in all of Florida and US"
Visit www.sellusyourjewelry.com and www.grayandsons.com

About Us | Sell Us Your Jewelry
The Purchasing and Consignment Division of Gray & Sons


Be the first to know | SEE OUR CATALOG