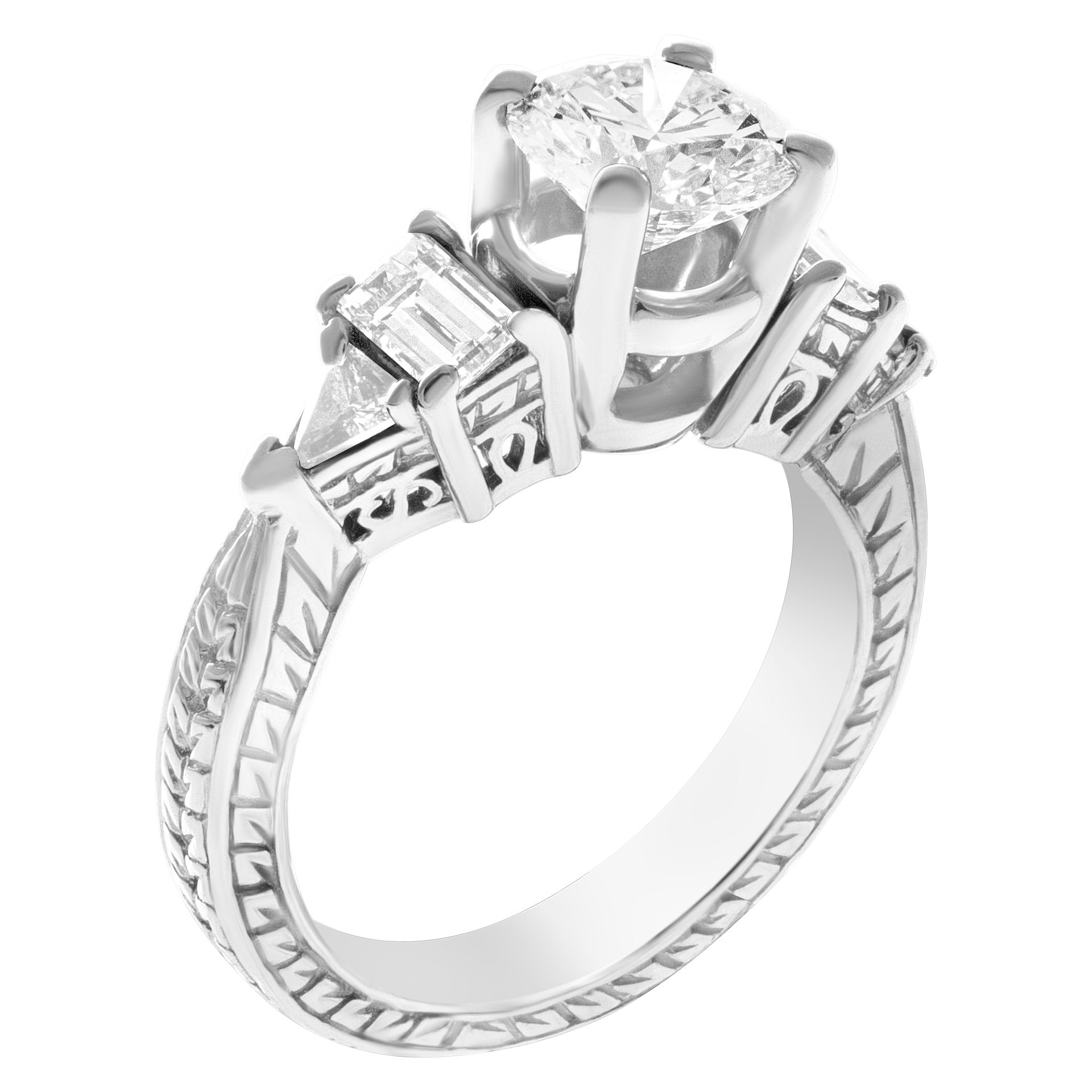 August 9th, 2023
#1 Naples Engagement Ring Buyer Giving Attractive Offers
---
TOP Naples Engagement Ring Buyer
Naples Engagement Ring Buyer
Are you in possession of an old engagement ring that you no longer wear? It's better to sell it than to have it lying around the house and gathering dust, especially when you can make good money on it. Jewelry is an excellent way to make fast cash in an easy and secure manner. Sell it to the best Naples engagement ring buyer today and get instant cash.
No matter what one's reason is for selling an engagement ring, it is important to be mindful of the buyer it is sold to. It can be pretty disappointing to find out that you've sold an important piece of jewelry for much less than its actual worth.
Most buyers will try to take advantage of fact that you might not know the true value of your engagement ring but that's not the case with Sell Us Your Jewelry. We are the best Naples engagement ring buyer for a reason and we make sure that you get an accurate and fair quote of what your jewelry is truly worth. The honesty and transparency in our dealings, coupled with our exceptional service have made us one of the most trusted jewelry buyers.
#1 Naples Engagement Ring Buyer
Naples Engagement Ring Buyer
At Sell Us Your Jewelry, we understand the emotional attachment people have with their engagement rings, which is why we make sure you get a fair and accurate offer. Your time is our priority therefore, the entire process by which we exchange jewelry is quick, secure and transparent. You will receive your cash immediately.
We keep up with the market and offer competitive rates. Our team of experts uses modern tools to inspect your jewelry closely and to offer you the best quote possible.
What Do We Deal In?
Whether you are looking to sell a simple one-carat ring or a grand vintage piece with several gemstones, we buy it all. We are always looking to buy precious watches, brooches, engagement rings, earrings, etc. Sell Us Your Jewelry, the best Naples engagement ring buyer, specializes in buying antique and vintage pieces of jewelry but we also deal in more modern and contemporary jewelry.
Here are a few luxury brands we frequently deal in;
De Beers
Retail
Graff
Forevermark
We have a great team of expert gemologists that will be appraising your jewelry pieces on basis of important merits. Don't be discouraged by a broken ring or chipped gemstone, our gemologists can fix that. They will inspect your jewelry pieces closely and make you a fair offer.
Trusted Naples Engagement Ring Buyer
How to Sell Your Engagement Ring in Naples
Most people are intimidated by the idea of selling their engagement ring online due to the fact that buyers have overly complicated processes or hidden clauses which isn't what the consumers want. Sell Us Your Jewelry is the best Naples engagement ring buyer and we realize that people may have inhibitions about dealing online, which is why we have made the process incredibly simple and transparent. There are no hidden clauses or procedures which might trouble you later.
First, you need to fill a form which will require you to submit all detail including pictures, certifications papers, etc. of your engagement ring. Be as descriptive as you can here, to receive a fair and accurate quote. After the information regarding your jewelry piece is received, our appraisal team which consists of swiss-trained watchmakers and jewelers will present you a quick and accurate preliminary quote. If you are happy with the quote you've gotten, you will receive an easy-to-ship box.
You are supposed to pack and send in your engagement ring, which will be verified in our facility in Miami. After your ring is verified, you will receive a call from one of our purchasing agents who will present you with the final price and consignment terms. Finally, you can walk away happily with the money you've made on the transaction.
If you prefer an in-person exchange, feel free to visit our boutique which is located across the Bal Harbor shops in Florida. You can also reach us via phone or email. We are the buying division of esteemed Gray and Sons Jewelers therefore you don't have to worry about your transactions with us.

About Us | Sell Us Your Jewelry
The Purchasing and Consignment Division of Gray & Sons


Be the first to know | SEE OUR CATALOG