Rolex Day Date 18038 #1 Buyer
Get Your Free Quote
#1 Rolex Watch Buyer * Top US Used Rolex Watch Seller * #1 used Rolex watch inventory * Highest payouts for your Rolex* Best Price Guaranteed * Instant Cash * Highly trained Rolex Timepiece Staff * #1 Highest Prices for your Rolex* Free Valuation

Buy, Sell, Trade, Consign Used Rolex watches with
If you are looking to sell your used or pre-owned Rolex Day Date look no further. Sellusyourjewlery.com have been the top Rolex Day Date 18038 buyer for the past 40 years. With our experienced staff, trained to give the best prices for your Rolex, we are the one stop location for top dollar offers on used and pre-owned Rolex Day Date.
Making its first appearance in 1950, the Rolex Day-Date has been recognized mainly in the United States as the President watch. The Rolex Day-Date got its nickname "The President watches" for being the watch worn by some of the most famous leaders in the country's history such as John F. Kennedy who received this watch for his birthday from Marilyn Monroe. The main characteristic of this watch is the day display at the 12 o'clock marker and the Cyclops display at 3 o'clock. This Rolex Day Date is also available with the day in 26 foreign languages. Another powerful remark on this watch is the sophisticated solid gold bracelet composed of 3 semi-circular piece links.
The Rolex Day-Date reference # 18038 (shown on the right) comes in beautiful 18K yellow gold, gold dial, and baguette diamond numeral markers. Another reference number for the Rolex Day Date is the Rolex Day Date 18238 which looks the same and we buy them both for the most cash. The Rolex Day-Date 18038 was made from 1978 to 1987 and the Rolex Day-Date 18238 was made from 1988 to 2001.
Usually, the 18k gold bracelets get stretched on these old timer Rolex day date in 18k. We buy stretched 18k gold bracelets because we have the capability to rebuild these 18k Rolex bracelets. We also buy just the 18038 Rolex 18k heads and grayandsons.com will restore them and sell these reconditioned Rolex Daydate 18k on genuine leather straps. Sellusyourwatch.com is the Rolex Day Date 18038 buyer you must go to for all your luxury needs. We have six in-house swiss-trained watchmakers who have a combined experience of over 150 years in the watchmaking industry. Customers looking for a Rolex Day Date 18038 buyer, come to us last! We will beat everyone else's offer!
Rolex Day Date 18038 Buyer Near Me
Bring your used or pre-owned Rolex Day-Date. No matter which variation of the watch you own. We buy all used Rolex watches. Looking for Stainless Steel, 18K white gold, yellow gold, and platinum Rolex watch. We are here to help you through the buying process. Unlike other jewelers who offer next to no help, we will personally send you an essay shipping kit if you cannot come into the store yourself. We accept deliveries from all over the nation. Remember we will buy your Rolex regardless of the condition. If it's broken, old, missing a link or two, we will give you the highest price for your Rolex. Sell your Rolex Daydate today!
CALL: 305-770-6955.
TEXT: Vika at 786-266-4763 for a fast response.
EMAIL: sell@grayandsons.com
WEBSITE: www.sellusyourjewelry.com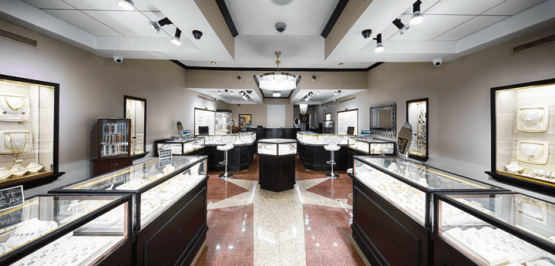 Contact Sell Us Your Jewelry to Sell Your Rolex for the BEST PRICE.
The Purchasing and Consignment Division of Gray & Sons


Be the first to know | SEE OUR CATALOG