April 12th, 2023
Rolex Daytona 16528 Buyer
---
#1 Rolex Watch Buyer * Top US Used Rolex Watch Seller * #1 used Rolex watch inventory * Highest payouts for your Rolex* Best Price Guaranteed * Instant Cash * Highly trained Rolex Timepiece Staff * #1 Highest Prices for your Rolex* Free Valuation

Buy, Sell, Trade, Consign Used Rolex watches with
Gray and Sons Jewelers and www.sellusyourjewlery.com
Rolex Daytona 16528 buyer near me
Rolex which states "A crown for every achievement" truly describes the brand It all started back in 1905 when Hans Wilsdorf and Alfred Davis began manufacturing swiss made watches. One of their first achievements as a company was introducing one of the first waterproof watches named the Rolex Oyster in 1926. As time would go on Rolex kept with the idea of innovating and by 1945, they would introduce a watch with an automatically changing date called the Rolex Datejust. Today Rolex is one of the most popular watch brands and can be seen on everyone including celebrities such as Michael Jordan and Roger Federer. Sellusyourjewelry.com is the top 18k Rolex Daytona 16528 buyer since 1980. Click here to get started!
Rolex Daytona, Platinum Case, Platinum Bracelet, 40mm (116576TBR)
Rolex Daytona, Steel Case, Steel Bracelet, 40mm (116520)
Rolex Daytona, Yellow Gold Case, Leather Bracelet, 40mm (116598 SACO)
Rolex Daytona, White Gold Case, White Gold Bracelet, 40mm (116509)
Rolex Daytona, Rose Gold Case, Rose Gold Bracelet, 40mm (116595RBOW)
Rolex Daytona, Yellow Gold Case, Crocodile Skin Bracelet, 44mm (116518 dkmbk)
Rolex Daytona, Yellow Gold Case, Rubber Bracelet (116518LN)
At sellusyourjewelry.com we are not only your top Rolex Daytona 16528 buyer, but we are your Rolex watch buyer. We are buying all different types of Rolex Daytona's including 18k rose gold, 18k yellow gold, 18k white gold, and stainless steel. We are your Rolex Daytona 16528 buyer in Bal Harbour and Miami Beach. Our boutique Gray and Sons Jewelers are in Surfside, Florida right across the street from the popular Bal Harbour shops.
We have a rich history of over 39 years in selling and trading all different models of Rolex watches including the Rolex Daytona. Even if your Rolex is badly damaged or missing a few details in the watch we will buy your Rolex. Our 6 swiss trained master watchmakers, polishers and jewelers with a combined 150 years of experience will still take their time to review over your broken Rolex. When you are thinking about selling your Rolex watch specifically ta Rolex Daytona, look no further than Gray and Sons Jewelers. You can trust Gray and Sons to sell your watch for top dollar. Give us a call today or email us to inquire about Rolex Daytona 16528 buyer.
Top Rolex Daytona 16528 buyer
An interesting watch we just received in our showroom was a Rolex Daytona in 18k yellow gold with a reference number 16528 and having the zenith movement. The Rolex Daytona originated in 1963 with a manual wind movement. The second Rolex Daytona came out in 1988 carrying an automatic movement. The third Rolex Daytona debuted 12 years later in 2000 with adjustments made to the 3 o'clock and 9 o'clock subdials and the sub seconds moved from the 9 o'clock position to the 6 o'clock position. Our Rolex Daytona in 18k yellow gold is from the year 1989 and comes with the tachymeter style bezel and gold colored dial. This Rolex Daytona has a beautiful 18k yellow gold oyster band and automatic movement.
Sell Rolex Near Me?
You have many options when you sell your Rolex, there are jewelers you could go to, and there is an array of online jewelers you can choose from. Yet you must remember the risk of selling your Rolex to any of those places, either option could low ball you. Unlike these mundane online and store jewelers, sellusyourjewelery.com comes prepared and is equipped with the top Rolex buyers. You come to us and we guarantee you'll walk out with cash in your hands. If you cannot come into the store, no problem. We accept watches from all over the U.S.A. We'll send you an easy ship box for free, and you can get your watch appraisal today!
CALL: 305-770-6955.
TEXT: Vika at 786-266-4763 for a fast response.
EMAIL: sell@grayandsons.com
WEBSITE: www.sellusyourjewelry.com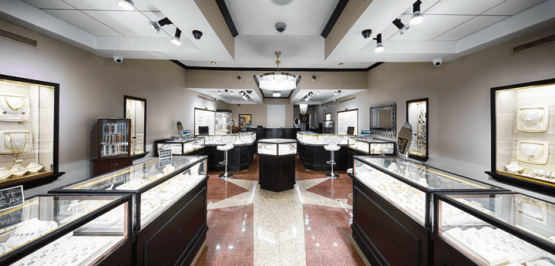 Contact Sell Us Your Jewelry to Sell Your Rolex for the BEST PRICE.
About Us | Sell Us Your Jewelry
The Purchasing and Consignment Division of Gray & Sons


Be the first to know | SEE OUR CATALOG