October 5th, 2023
#1 Rolex Milgauss Buyer
---
#1 Rolex Watch Buyer * Top US Used Rolex Watch Seller * #1 used Rolex watch inventory * Highest payouts for your Rolex* Best Price Guaranteed * Instant Cash * Highly trained Rolex Timepiece Staff * #1 Highest Prices for your Rolex* Free Valuation

Buy, Sell, Trade, Consign Used Rolex watches with
Gray and Sons Jewelers and www.sellusyourjewlery.com
Sell Us Your Jewelry is #1 Rolex Milgauss Buyer in the US. We will buy your used or pre-owned Rolex Milgauss watch no matter the condition. Come see us last and we will pay you more!
Sellusyourjewelry.com, the online buying site for Gray & Sons is ready to offer the top dollar for all used and pre-owned Rolex watches. Come see us last. Bring the name of any competitor and we will beat their prices. Meet our knowledgeable team for an amazing experience you won't get anywhere else.
Is Sellusyourjewelry.com interested in buying my Rolex Milgauss?
Rolex Milgauss Buyer South Florida
Of course, we are. Sellusyourjewelry.com, the buying division of Gray and Sons Jewelers, we will buy your used or pre-owned Rolex watch no matter the condition. Our showroom is in Miami Beach, Florida right across from the Bal Harbour shops. Our team of experts includes 6 full time Swiss trained master watchmakers and polishers that will recondition any Rolex watch back to a like new condition.
We have been buying used and preowned watches for more than 41 years, and our team is ready to beat any offer from our top competitor. Come see us last for the best offers from your Rolex Milgauss buyer.
Rolex Milgauss Buyer
The Rolex Milgauss. A Scientific Breakthrough
We are used to seeing watches built for racing, regattas, diving and running. But what about all the people working for the field of science? Well, Rolex thought of this and created the Rolex Milgauss back in 1956. This watch was designed for a scientist working in electrical facilities, power plants and research laboratories where magnetism is typically in the environment. Milgauss comes from the Latin word mile which stands from one-thousand and Gauss for the unit of a magnetic field thus describing how much resistance this watch has when in the vicinity of a powerful magnetic. This is the perfect watch to wear while on a scientific breakthrough.
Top Rolex Milgauss Buyer
The first model of the Rolex Milgauss reference 6451, designed very much alike to the Rolex Submariner. What makes this watch distinguished from others? The orange lightning bolt sweep seconds hand which is still a benchmark feature on all Rolex Milgauss. There have only been a few models of this Rolex Milgauss through its history. Reference 6541 and Reference 1019 which got discontinued in 1988.
For almost 20 years the Rolex Milgauss was forgotten, until 2007 when Rolex decided to bring back the scientist watch improving its appearance and capabilities. One of the changes was the green tinted sapphire crystal most commonly known as the Glace Verte. The new technological upgrades in this model reference 116400 received an increase resistance to magnetic fields.
The movement is protected by a case made from a ferromagnetic alloy which ensures proper and precise timekeeping engraved with the letter B which is the symbol for magnetic flux density. The Rolex Milgauss is powered by a self-winding Calibre 3131, designed and produced entirely by Rolex.
#1 Rolex Buyer in the US
Rolex Milgauss Buyer
Top used and Preowned watches accepted by Rolex Milgauss buyer
Where to sell Rolex Milgauss?
I'm sure you came here for your #1 Rolex Milgauss Buyer. Maybe you're retired from researching magnetic levels and don't need a sturdy watch, or maybe you haven't worn it in years and would rather get something out of it besides dust bunnies. You'd want to make a profit from it right? Sellusyourjewelry.com is the #1 top Rolex Milgauss buyer. We have a longer history than any online jeweler or watch website.
We buy all Rolex models regardless of its condition and promise a fast and simple selling experience. If you can't come into the store, no problem we offer an online review process as well and we accept watches from all over the nation. We are here to help you with no obligation and completely free! Visit our online selling website to work with the best Rolex Milgauss buyer in all of South Florida.
CALL: 305-770-6955.
TEXT: Vika at 786-266-4763 for a fast response.
EMAIL: sell@grayandsons.com
WEBSITE: www.sellusyourjewelry.com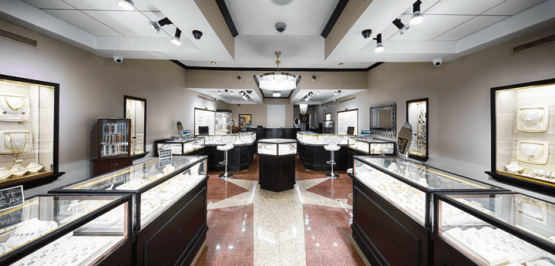 Contact Sell Us Your Jewelry to Sell Your Rolex for the BEST PRICE.
The Purchasing and Consignment Division of Gray & Sons


Be the first to know | SEE OUR CATALOG