August 8th, 2023
Sell Diamond In Hollywood
---
To sell diamond in Hollywood online is now secure and fast. We are one of the world's biggest diamond buyers and will give you a fair and quick appraisal of your diamond jewelry. We also buy branded silver, gold, platinum jewelry. You can send your diamond jewelry with free insurance and shipment or schedule an appointment in Hollywood.
You can also schedule your appointment in Miami, Aventura, and Orlando. The entire process of selling your diamond jewelry is simple and fast, as we are here to assist you in every stage of the way.
Sell Diamond in Hollywood |What We Buy?
At Sell Us Your Jewelry, we buy gold, silver, diamond, and watches of different luxury brands. Following are the specific items that we buy :
Loose diamond stones of 0.5 carats or more
Shaded diamonds of 0.2 carats and more
Vintage diamond jewelry
You can sell diamond in Hollywood at a reasonable rate.
When you sell diamond in Hollywood with us online, the main upsides are frequent price uplifts and less tedious processes. If a person is not free to make an in-person appointment with us, the online appointments can be as easy as filling an online form. Our online diamond buyers have access to global and national markets with major benefits in returns.
What brands of diamond jewelry do we buy?
Our diamond buyers are interested in buying the diamond jewelry of various brands as long as the jewelry is in reasonable condition. So, if you have any diamond jewelry which you no longer wear, you can bring it to us. Our buyers will inspect your items from every nook and cranny to give you an offer that fits best to the worth of your diamond jewelry. To make it simple for you, below we are going to make the list of brands we buy diamond jewelry from :
So, if you own any diamond ring, necklace, or bracelet from the brands mentioned above, we are just a call away to trade it for cash.
We purchase diamond studs and other pieces for cash in Hollywood.
Sell Diamond in Hollywood, Watches And Jewelry To Sell Us Your Jewelry
You can sell diamond in Hollywood, loose stones and jewelry online from anywhere in the USA. We also buy designer jewelry, luxury watches, vintage, and estate jewelry. Sell Us Your Jewelry is the ultimate team of diamond buyers. We have taken a conventional business strategy and made the process quick, secure, and easy.
With us, you will have prompt money in 24 hours, and we don't take any charges, unlike auctions. Moreover, you will be able to sell your diamond with the certainty that you will have a diamond buyer who will assist you in the entire process of selling your jewelry.
Selling diamond jewelry in Hollywood is easy and quick as filling an online form with Sell Us Your Jewelry, we don't take much of your time and assist you as well. First of all, you need to fill a valuation form by email or phone and provide as much information as possible. Our team will start working on it, instantly managing your inquiry. Below are the steps you need to follow when selling your diamond jewelry:
You can also sell loose diamonds in Hollywood.
Ship us your diamond jewelry or schedule an appointment- the appraisal will depend on the details you have given on valuation form. Our shipments are entirely insured and will not charge any shipping fee.
Our team members will contact you with a complete valuation and offer. They take responsibility for the evaluation factors in providing a valuation of your diamond jewelry.
If you accept the offer, you will receive the prompt payment within24 hours.
Sell Us Your Jewelry will offer you free insurance and shipping so that you can ship your precious jewelry to our appraisal center to get a complete professional valuation, you. To ship your precious jewelry carefully, we will provide you with complete instructions on how to pack your items for the maximum peace of mind and security. You can ship your items to us from anywhere in the USA.
Why Sell Diamond in Hollywood Online?
Selling diamond, gold, silver, platinum jewelry, and watches online is a new part of the evolving e-commerce industry. It refers to the significant opportunities for customers to get a better experience and good returns than selling locally. Below are the significant reasons why should you sell diamond in Hollywood online:
Selling online means no driving to showrooms and significantly fewer hassles.
Online diamond buyers have networks across the globe and buy a major range of diamond jewelry.
Upgrade your diamond to din another special piece
Online buyers pass offers quickly.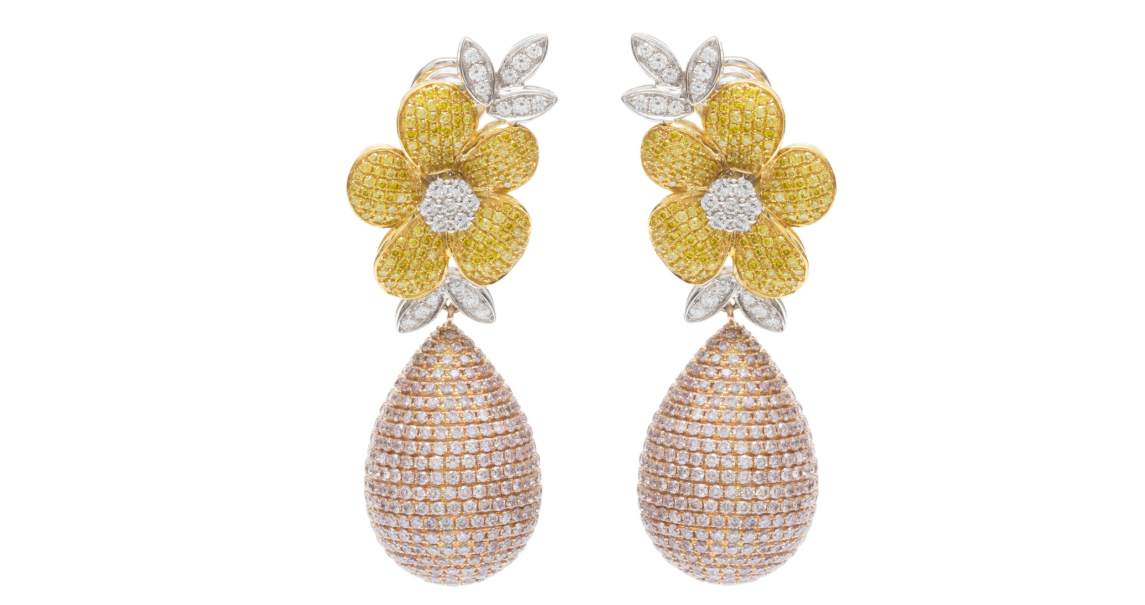 You can easily sell your rarely used diamond pieces in Hollywood.
Sell Us Your Jewelry strives to give the most convenient and easy way for customers to sell their precious jewelry. Many things set us apart from other buyers, such as:
We have full-time gemologists who can thoroughly inspect your items to give you the highest valuation of your items.
Our showroom and online services both are secure and private. No one will see the jewelry or precious things you are selling.
You will get cash, not cheques—no inconvenience on your part, just a convenient and easy place to sell diamond in Hollywood.
You will sell diamond in Hollywood under the assistance of a professional diamond buyer with years of experience.
Get The Best Offer: Call Us!
Being in the industry for over four decades, we have been buying diamond jewelry from people all around the world. Our diamond buyers are well versed with the entire process of buying diamonds and know how to assess the diamond by carefully looking at the various factors such as the market's condition and the material of your jewelry.
Eventually, you will have the highest valuation of your product by us that will leave you a happy and satisfied seller. So, don't get late in this essential process and contact us right Now!

The Purchasing and Consignment Division of Gray & Sons


Be the first to know | SEE OUR CATALOG