August 7th, 2023
Sell Breguet watch
---
Sell My Breguet Watch
Looking for a quick, easy and safe way to sell your Breguet watch? You're in luck because we are one of the leading online resources for exactly that. The meticulous attention to detail that goes into every Breguet watch is also how much attention to detail we give when evaluating your timepiece. Sell your Breguet watch to us in confidence knowing that our appraisal team, professionally trained in the art of horology, is giving you one of the most competitive prices on the market.
We simplified the process of selling your Breguet watch, eliminating the hassle of having to find a reputable dealer that won't run away with your treasure. We know it must be a hard decision to separate from a watch that holds such sentimental value, but we are here to help you, every step of the way. Contact our jewelry buyers today if you're ready to sell your watch or other jewelry!
Where Can I Sell My Breguet Watch?
If anyone types "where to sell my Breguet Watch" on any search engine, they should be directed to SellUsYourJewelry.com. For over 40 years, SUYJ has dealt with clients across the country wanting to "sell my Breguet Watch". Whether located near our showroom in the heart of Miami or in or in a different out of town, Gray and Sons Jewelers caters to all the luxury needs of clients in states such as California, New York, Nevada, Texas, Colorado, Georgia, and more.
On our buying site, customers anywhere can request a free quote to sell their items without leaving the comfort of their home! By merely submitting images along with a description and some basic information, customers can receive an estimate to outright buy or to consign their items with us within 48 hours! Our sales specialists have been in the business of buying all brands of high-end jewelry for over 40 years so one can rest assured knowing they're receiving an honorable quote.
Once customers receive our offer and have agreed to sell my Breguet Watch, they have the option to come into our store and bring in their item or request an Easy Ship box to ship the item in. In this Easy Shipping box, we supply customers with all the necessary instructions and packaging materials to safely transport their items to us. Once the item has been re-evaluated and its condition has been inspected in-house, one of our sales specialists reach out to confirm the agreed quote and method of payment. It's really that simple to "sell my Breguet watch"!
Not only is Gray and Sons Jewelers a center to buy or sell my Breguet watch or jewelry, but we also do trades and repairs for all jewelry and swiss-made watches. With professional polishers, jewelers, and six in-house swiss-trained watchmakers, Gray and Sons Jewelers carries the combined experience of over 150 years in the luxury jewelry business. We guarantee to give our customers the best offer they'll receive which is why we ask customers to come to see us last. Everyday Gray and Sons purchases new items from clients all around, we are always looking to expand our inventory!
Come see us to "sell my Breguet watch"! We will give you the best offer from all other buyers, make sure you come to see us last when looking to "Sell my Breguet watch".
Are you searching for a Luxury Watch Buyer? Contact us today.
Some of the models we accept
Classique
Marine
Type XX - XXI - XXII
Heritage
Easy 3 Step Process
Step 1:
Get an online watch, jewelry or diamond quote.
Step 2:
Request pre-labeled Easy Ship Box and mail in your item.
Step 3: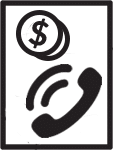 After verifying the item, we will contact you with a buy price or consignment terms.
Where is the best place I can sell my watch? We are!
The Purchasing and Consignment Division of Gray & Sons


Be the first to know | SEE OUR CATALOG