October 5th, 2023
#1 Franck Muller Buyer
---
Where To Sell My Franck Muller Watch
Franck Muller is a luxury watch brand located in Geneva, Switzerland. The watch brand shares its name with the creator of the company Franck Muller. He started up the Franck Muller brand in 1992. Each Franck Muller timepiece are known for their mixture of modern style and traditional Swiss watch manufacturing. For years, Franck Muller has been creating timepieces that grasp the attention of buyers all around the world, including Gray and Sons Jewelers. For over 40 years, Gray and Sons Jewelers have been in the business of buying, selling, trading, and repairing Franck Muller watches.
Sell Preowned Franck Muller
Franck Muller is known for its quality watches and has some of the most popular watch collections. When you are looking to sell your Franck Muller you want the most cash for the luxury watch. Sell Us Your Jewelry has experience in buying every Franck Muller in its collection. We offer the best prices and beat any offer you have on your Franck Muller. Since we not only buy and sell Franck Muller watches but repair them as well, customers come to sell my Franck Muller Watch from all around the world.
We Buy All Used Franck Muller Watches
Here is a list of all the Franck Muller Watches we buy. Before you ask, we buy all Franck Muller regardless of its condition.
Master Square
Long Island
Round
Vanguard/ Vanguard Lady
Curvex
Conquistador
Master Banker
Cintree Curvex
Aeternitas
Gravity
Galet
Heart
Sell My Franck Muller Watch to Sell Us Your Jewelry
Our business has been in the luxury watch and jewelry business since 1980. Longer than most competing jewelers. We're even older than the actual Franck Muller brand. Sell Us Your Jewelry has been the top buyer in all luxury jewelry and timepieces. We are the only online jeweler with a boutique where customers can come right in and sell my Franck Muller watch. Gray & Sons Jewelers, located in Miami Beach Florida. We've bought Franck Mullers from Key Biscayne, Coral Gables, and Miami. Our showroom has a watch and jewelry repair center. You can browse around our vast collection while a Swiss-trained watch expert evaluates your Franck Muller. We offer all our services absolutely for free!
How to Sell Your Frank Muller?
You can visit us in Surfside Florida, and get an appraisal in just minutes. Appointments and walk-ins are all allowed. If you can't come in you can fill in our free watch quote here. Once you fill everything in, we will send you an easy ship box with all the necessities to pack your item in order to sell my Franck Muller watch. Once we agree on a price we will send you your money by cash, check, or bank wire. Sell Us Your Jewelry wants to give you a simple selling process, and a maximum cash offer in order to sell my Franck Muller watch.
Are you searching for a Luxury Watch Buyer? Contact us today.
Some of the models we accept
Curvex
Long Island
Master Square
Conquistador
Master Banker
Easy 3 Step Process
Step 1:
Get an online watch, jewelry or diamond quote.
Step 2:
Request a pre-labeled Easy Ship Box and mail in your item.
Step 3: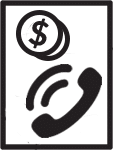 After verifying the item, we will contact you with a buy price or consignment terms.
There is nothing to lose! With Gray and Sons Jewelers one can request an online quote for their items. When customers send in pictures of their watches through our Sell Us Your Jewelry website, they receive a direct estimate from Gray and Sons to buy or consign their items! Our sales representatives answer hundreds of emails per day regarding the buying and selling of estate watches and jewelry. It will take us no longer than 24 to 48 hours to reply to your request for a jewelry or watch quotes. Sell my Franck Muller watch with Gray and Sons today!
Where is the best place I can sell my watch? We are!
The Purchasing and Consignment Division of Gray & Sons


Be the first to know | SEE OUR CATALOG