August 4th, 2023
Top IWC Buyer
---
Sell My IWC Watch
The International Watch Company or IWC for short was founded by Florentine Ariestro an American watchmaker in 1868. IWC is located in Schaffhausen, Switzerland. They are known best for crafting high-quality pilot/aviation watches. They are also known to use titanium in their watches. In 1903 IWC came out with its world-famous motto, Probus Scafusia. Which is Latin for "Good, solid craftsmanship from Schaffhausen". IWC has proven to its motto, in which each watch is crafted in the best quality metals and gems. With a company as luxurious as IWC you'd want the top offer for your watch. Visit our boutique Gray and Sons Jewelers, located in Surfside Florida. At SellUsYourJewelry.com we buy all IWC watches, regardless of its age and condition.
Gray and Sons Jewelers specialize in buying IWC watches. Our company has been buying IWC since 1980. Remember when you want to sell my IWC watch know that Sell Us Your Jewelry has the #1 IWC watch buyers in Miami Beach, Palm Beach, and Coral Gables. Click Below to start the easy 3 step selling process.
Get a FREE preliminary Quote Today! from the #1 IWC Watch Buyer in the US
Sell My IWC Watch to the experts
Our IWC specialists will help evaluate your IWC watch and give you the best possible offer. Gray and Sons are the top buyer for new, pre-owned, second-hand, unused, and used luxury watches including IWC watches. At Gray and Sons Jewelers, we will give you the highest offer for your IWC watch and leave you with an excellent selling experience.
How to sell my IWC watch
SellUsYourJewelry.com is your top IWC watch buyer, we've been in business since 1980. Unlike most online jewelers we have a boutique you can come to visit. Gray and Sons Jewelers, our luxurious store is located in Miami Beach, Florida just a short drive from Key Biscayne. Not only could you come to the shop, but our store also has a repair center that you can visit. Most jewelers have nothing like that.
#1 IWC Watch Buyer in the US
Our staff consists of Swiss-trained watchmakers, jewelers, and gemologist, with over 150 years of combined experience. We are the best IWC buyers, and it shows. We're here to service you, you can come from Fort Lauderdale and still get our top-notch service. Let us be your one-stop-shop in all your jewelry buying and selling needs.
Buying all IWC Watches
Are you getting tired of Googling "IWC watch buyers near me"? Look no further than SellUsYourJewelry.com. Here are some IWC models we buy:
Pilot's Watches
Portigieser
Portofino
Da Vinci
Ingenieur
Aquatimer
Jubilee Collection
IWC Buyer SellUsYourJewelry
Sell Us Your Jewelry specializes in buying IWC watches. Our company wants to cater to you and answer all your selling needs and questions. Come to us last and we guarantee to beat any offer you got from all competing jewelers when you sell my IWC watch.
Sell My IWC Watch Miami
We encourage all looking to sell my IWC watch to visit our showroom, we're just a short drive from Brickell. If you can't come in, no problem. We accept all watches from anywhere in the U.S.A. You can fill in our online appraisal form for free, with no obligations. Instead of telling your IWC watch to collect dust, turn it into cash. Start today!
Are you searching for a Luxury Watch Buyer? Contact us today.
Some of the models we accept
Pilot
Portuguese
Aquatimer
Ingenieur
Da Vinci
Easy 3 Step Process
Step 1:
Get an Online Watch, Jewelry or Diamond Quote.
Step 2:
Request a pre-labeled Easy Ship Box and mail in your item.
Step 3: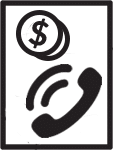 After verifying the item, we will contact you with a buy price or consignment terms.
Where is the best place I can sell my watch? We are!
The Purchasing and Consignment Division of Gray & Sons


Be the first to know | SEE OUR CATALOG