September 11th, 2023
Sell Patek Philippe Calatrava Miami to 100% Genuine Buyer
---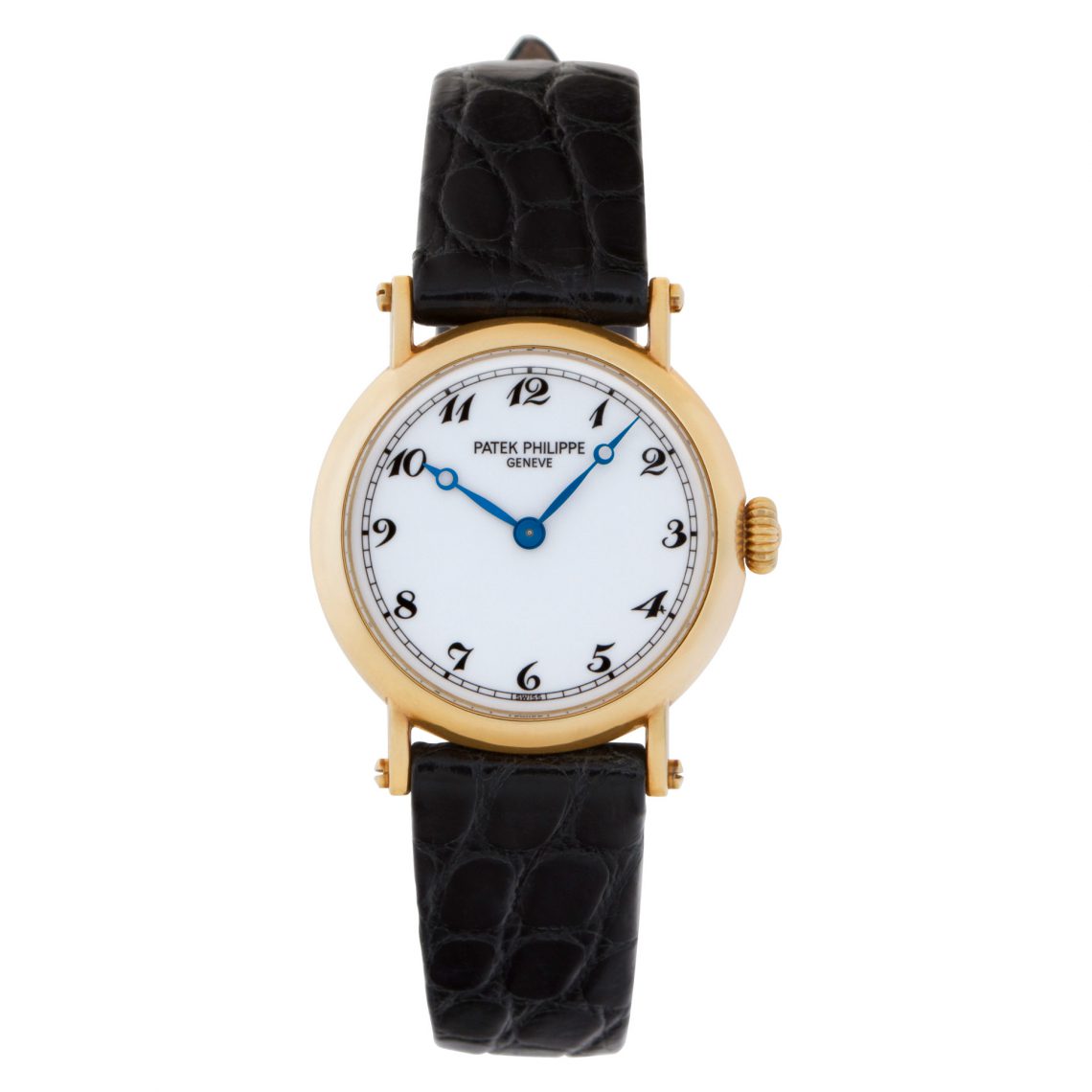 Sell Patek Philippe Calatrava Miami
Sell Patek Philippe Calatrava Miami to Top Buyer in the US
Where would you sell Patek Philippe Calatrava Miami? Would you just go to just any used dealer? Or would you go to the most knowledgeable and experienced dealer in the nation? Simple answer, right? Patek Philippe's timepieces have been known as the Rolls Royce of the luxury watch world. Now, where do you go when looking to sell your Patek Philippe watch? Worry no more! sellusyourjewelery.com is the place to be at. We are the top buyers for vintage and modern Patek Philippe watches. Our specialists work with you to ensure the highest possible value for your used Patek Philippe.
Sellusyourjewelry.com is the biggest Patek Philippe buyer in Miami Beach, Naples, Hallandale, and the rest of the United States. If you are looking to sell your Patek Philippe Nautilus, Aquanaut, Patek Philippe Calatrava, Gondolo, Patek Philippe Ellipse, Neptune, Patek Philippe Twenty 4, and all other Patek Philippe models, come to us, your trusted preowned Patek Philippe watch buyer. Our boutique is located right across the world-famous Bal Harbour Shops in Bal Harbour, Florida. No matter where you are in the country, we are here for you. Sell Patek Philippe Calatrava Miami today to get paid the most cash.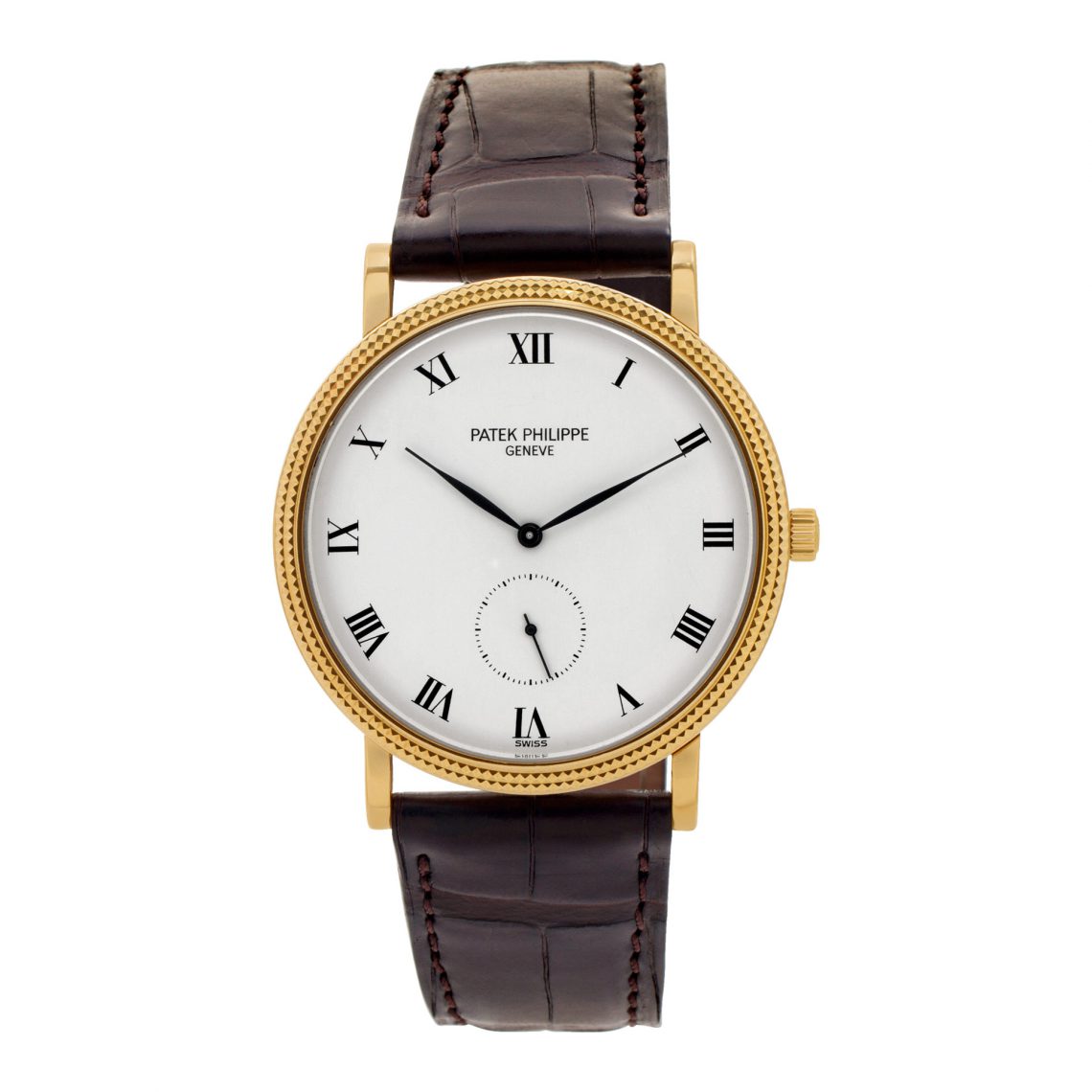 Sell Patek Philippe Calatrava Miami, Florida
Sell Patek Philippe Calatrava Miami
Over the years, Patek Philippe has made some subtle updates to the Calatrava collection. Most models stay extravagant even after 20 years. They're simple, sleek, time-only watches, like the Reference 5196. However, there are some other versions that boast additional features, like a date function, calendar function, small seconds hand, or a decorated bezel.
There are a couple of notable variations of the Calatrava that have stood out over the years. The first is Reference 3919, which was first debuted in 1985. This model features a unique guilloche "Clous de Paris" bezel. About twenty years later, Patek Philippe reinvented the popular model in a more contemporary way. In 2006, Ref. 3919 was replaced with the slightly larger, more modern Reference 5119.
One of the most recent iterations of the Calatrava was released in 2017: the 5522A Limited Edition Pilot's Calatrava. The 5522A was introduced along with a number of other limited-edition watches in conjunction with the brand's 10-day "Grand Exhibition" called the "Art of Watchmaking." It was made in a limited production of only 600 pieces, available exclusively to the U.S. market.
The Calatrava family of watches has become the signature collection for the Patek Philippe brand. The line represents what the Patek Philippe stands for classic elegance, timeless style, and horological precision. Today, the Calatrava is the most frequently produced model by Patek Philippe and is considered the flagship model for the brand.
Sell Patek Philippe Calatrava Miami
Mechanics
With its pure lines, the Calatrava is recognized as the very essence of the round wristwatch and one of the finest symbols of the Patek Philippe style. Supremely elegant, it charms each new generation of watch lovers with its timeless understated perfection.
Making a dial is less a branch of watchmaking, more a dedicated craft in itself. Since the dial is the part of the watch that speaks to us, it must be not only beautiful and harmonious but clearly legible. Dial makers and finishers use age-old hand-craftsmanship skills, alongside trade secrets passed down through generations. A dial for Patek Philippe takes four to six months of production process work, and from 50 to 200 operations, including decorative techniques.
Sell Patek Philippe Calatrava Miami
Attention To Detail
If a case is a body that houses a complex structure, then the dial is the very face of a watch, into which we gaze. It's also what allows the hundreds of components inside a watch to make sense. The dial is a wafer of metal that interprets for us that tiny world of wheels, levers, pinions, and springs beneath it, separating them from the hands and glass.
Wait no more and sell Patek Philippe Calatrava Miami today to make instant cash. This might be the best time to sell Patek Philippe Calatrava Miami and we offer a seamless process to purchase your beautiful watches.

About Us | Sell Us Your Jewelry
The Purchasing and Consignment Division of Gray & Sons


Be the first to know | SEE OUR CATALOG