March 24th, 2023
How To Sell Rolex Datejust Miami? | #1 Rolex Buyer
---
#1 Rolex Watch Buyer * Top US Used Rolex Watch Seller * #1 Used Rolex Watch Inventory * Highest payouts for your Rolex* Best Price Guaranteed * Instant Cash * Highly Trained Rolex Timepiece Staff * #1 Highest Prices for your Rolex* Free Valuation

Buy, Sell, Trade, Consign Used Rolex Watches with
Gray and Sons Jewelers and www.sellusyourjewlery.com
When one hears the name Rolex being said, it automatically brings the image of success, high status, and elegance to their mind. A Rolex in the current world is associated with luxury and style. It is no ordinary watch but the best you can get your hands on. If you're for some reason looking to sell Rolex Datejust Miami, don't go to just any pawnshop.
We're grateful that you have landed on this page because you're in the right place to sell your Rolex Datejust watch. Sell Us Your Jewelry has been buying pre-owned and used Rolex watches for the past four decades now. We have more experience in dealing with them than anybody in the industry which makes us the perfect buyer for your precious watch.
Sell Rolex Datejust Miami
Do you live in Miami and often ask yourself the question, where can I sell Rolex Datejust Miami? Are you actively looking for a trusted and reputable buyer that can offer you a decent value for your watch? Well, you're in the right place. It a be pretty nerve-wracking to go through the extensive and overly complicated buying processes. Fortunately, that isn't the case with Sell Us Your Jewelry. We've made it a point to simplify the process of selling watches as much as we can for our clients.
Ours is a simple three-step process that isn't just easy but secure and convenient as well. Here's how you can sell Rolex Datejust Miami:
Fill out the form on our website and give in all the relevant details of your watch to receive a preliminary quote.
Request for an easy-to-ship and send in the watch to our Miami facility for a thorough examination.
You will be contacted with the final quote to sell Rolex Datejust Miami. And cash will be exchanged immediately after the agreement.
Rolex Datejust 179178 18k Mother Of Pearl Dial 26mm Automatic Watch
Sell Rolex Datejust Miami
Why is the Rolex Datejust a special watch?
Rolex Datejust is one of the oldest models by the brand and it is a part of their Oyster Perpetual collection. The Oyster collection was released in 1926 and consisted of some of the most special watches ever made as those watches had the watch industry's first-ever waterproof case which is now a concept that we see quite often.
Datejust however came into existence in 1945 and was unveiled on Rolex's 40th anniversary. The first Datejust watch had the reference 4467 and the idea behind its creation was simply to make a special timepiece like none other. Rolex was surely able to achieve that as that Rolex Datejust had a fluted bezel, that iconic Oyster bracelet, and was available in 18k gold.
This watch model had the first-ever officially certified self-winding waterproof chronometer and a date window on the dial. With this date window present at the 3 o'clock position, this watch was more practical than others on the market. We witness these features quite often in watches nowadays however, for the time they were new and groundbreaking.
Rolex Datejust 69136 Platinum Silver dial 26mm Automatic Watch
No.1 Used Rolex Datejust Buyer in Miami
We pay the most cash for Rolex
Sell Us your Jewelry is the buying division of Gray & Sons Jewelers who have been in the jewelry business for 40 years, since 1980. Rolex is one of the best watches to sell because they tend to retain their value over the years. Sell Us Your Jewelry understands this value better than anybody given that we've been dealing in Rolex watches for so long.
We don't believe in getting you to undersell your precious watches instead we want you to make the right price for them. Thus, at Sell Us Your Jewelry we keep up with the demand and market value of a watch so we can give you the highest possible price. We guarantee the fact that you will be getting paid more than any other jewelry store will be paying for your Rolex.
CALL: 305-770-6955.
TEXT: Vika at 786-266-4763 for a fast response.
EMAIL: sell@grayandsons.com
WEBSITE: www.sellusyourjewelry.com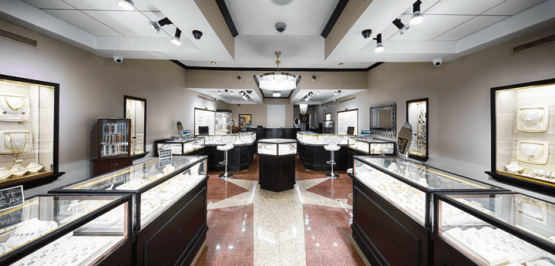 Contact Sell Us Your Jewelry to Sell Your Rolex for the BEST PRICE.
THINGS TO DO IN MIAMI
What are the best things to do in Miami?
What is the secret of Miami? What makes so many people fall irretrievably in love with this place? Everyone knows that Miami is a multicultural city, full of street art nd sandy beaches, but also a business center. But what makes it truly special, is the combination of its unique tropical vibe and sunny beaches with the famous luxury nightlife and big city energy.
Are you visiting Miami anytime soon? Check out the list of the best things to do in Miami. This list contains the names, links, and descriptions of some of the top places to visit and the best things to do in Miami. With this list you will make the most of your time in the Magic City!
Top 5 Things To Do in Miami
Located in the south of Miami, the Everglades National Park is an ideal destination for a short, one day trip and a great place to relax among nature. The park was inscribed on the UNESCO World Heritage List and is famous for the alligators and crocodiles that live there, as well as other reptiles and numerous bird species. You can watch the animals in their natural habitat and learn some interesting facts from the tour guide while enjoying the tropical wetlands. Definitely one of the top things to do in Miami.
Bal Harbour is heaven for those who love shopping and dining in the most luxurious style. Even having a nice walk there can be a great way to spend the evening. When you're there, make sure you visit the Gray & Sons Jewelers showroom located just next to the luxury Bal Harbour Shops. Gray & Sons Jewelers is a renowned and leading jewelry company with over 42 years of experience in the industry. At Gray & Sons Jewelers you can find a dream jewelry piece or luxury watch for yourself or your loved ones.
If you want to find yourself in an Italian movie, the Vizcaya Museum & Gardens is the place. Beautiful Renaissance garden, majestic mansion, and much, much more to see while exploring this 20th century estate. This magical place is a must see and one of the top things to do in Miami, especially if you're into architecture, gardens, and charming atmosphere.
4. South Beach
One of the most famous places in Miami, also known as SoBe. Both at day and night, this place is bustling with life attracting tourists and locals. Sunbathing on Miami's most famous beach and then strolling along Ocean Drive, where you'll find plenty of cafés, restaurants or exclusive boutiques, is one of the best things to do in Miami and a great way to spend even a whole day.
One of the best things to do in Miami for those who love exploring the underwater world. Take a snorkeling or scuba diving tour in the clear waters of Biscayne National Park and explore the amazing reef and mysterious wrecks. If you're lucky, you will also see dolphins and sea turtles.
When it comes to the best things to do in Miami, it's not easy to choose just a few attractions. The list above shows some of the must see places in Miami, but there is much, much more. As a place famous for luxury lifestyle, Miami is associated with luxury shopping places. There is a huge choice of the most expensive fashion brands like Chanel, Gucci, Dior, and any luxury brand you would think of. For those who love top cars, in Miami you can get such stars as Rolls Royce, Bentley, Porsche, or Lamborghini. Miami is also the best place wbecause it's home to Sell Us Your Jewelry. Sell Us Your Jewelry is known for the best prices and top ratings
If you're into luxury jewelry and watches, you should visit Sell Us Your Jewelry, the best place to buy, sell, trade, consign, repair, restore used watches and jewelry in Miami. Getting the most cash for your luxury watch or jewelry can be one of the best things to do in Miami. Sell Us Your Jewelry is known for the best prices for used luxury jewelry and watches, modern watches, vintage watches, and diamond watches, such as:
If you have any questions, Chat with a specialist Victoria.
Get In Touch
WEBSITE: www.sellusyourjewelry.com
www.grayandsons.com
CALL: 305-770-6955.
TEXT: Vika at 786-266-4763 for a quick response.
EMAIL: sell@grayandsons.com
Gray and Sons Jewelers specializes in Pre-Owned, Estate,
Vintage, Antique, Heirloom, Used Watches & Jewelry
We Buy, Sell, Trade, Consign and Repair Used and Pre-Owned Watches and Jewelry
Our customers say; "There are no better certified pre-owned Watch Specialists & Jewelers than Gray and Sons Jewelers in all of Florida and US"
Visit www.sellusyourjewelry.com and www.grayandsons.com

Sell Rolex Datejust Miami Today
The Purchasing and Consignment Division of Gray & Sons


Be the first to know | SEE OUR CATALOG