August 9th, 2023
Sell Vacheron Constantin Watch
---
Sell Vacheron Constantin Watch
When you've finally decided it's time to sell Vacheron Constantin watch, you need a trustworthy source to help you out. The brand has achieved centuries' worth of innovation and has been a major positive influence on the entire luxury watch industry. As an owner of one of the most celebrated watch brands on the market, you understand the value of traditional techniques. We would be honored to help you sell Vacheron Constantin watch because we are also watch enthusiasts who appreciate the art of a good timepiece.
Since 1980, the team at Sell Us Your Jewelry has been designing a system that helps clients from across the country sell their Vacheron Constantin watch in the easiest way possible for a respected price. For over forty years, Gray and Sons Jewelers has been dealing with the buying, selling, trading, and repairing of all Vacheron Constantin timepieces.
We are the dedicated purchasing and consignment division of the world-renowned Gray and Sons Jewelers, and we want to extend our knowledge and experience to help you with the exhausting process of selling your Vacheron Constantin watch. We know the value of time, and yours is no different. Leave the hard part to the horological experts of Gray and Sons, and receive significantly more money for your timepiece, with fewer headaches.
With the new and improved Sell Us Your Jewelry website, Gray and Sons Jewelers makes it possible for clients all around the country to submit pictures and descriptions of their Vacheron Constantin watches in return for a free quote! Within 24 to 48 hours, SUYJ gets back to customers via email with an estimate to outright buy the timepiece or to consign it with us. Get your free watch quote today!
Why Sell Vacheron Constantin Watch with Gray and Sons Jewelers
Unlike any other business, Gray and Sons Jewelers supplies their out-of-state customers with what they call an "Easy Ship Box" which allows customers from all regions to safely package and send in their timepieces to the Gray and Sons facility. Sell Us Your Jewelry has worked with customers hoping to sell Vacheron Constantin watch from states like New York, California, Texas, Chicago, and even Nevada. Despite our premises being located in the heart of Miami, Fl, more of our clientele come from other states if not other countries. For the most genuine and friendly experience, visit or call Gray and Sons Jewelers a.k.a. Sell Us Your Jewelry for the sale of your pre-owned timepiece.
Are you searching for a Luxury Watch Buyer? Contact us today.
Some of the More Popular Vacheron Constantin Watch Models We Have Purchased
Overseas
Royal Eagle
Phidias
Malte
Historique
Patrimony
Some of the Vacheron Constantin watch models that Gray and Sons Jewelers are looking for but are not limited to;
-Vacheron Constantin Overseas
-Vacheron Constantin Royal Eagle
-Vacheron Constantin Phidias
-Vacheron Constantin Malte
-Vacheron Constantin Historique
-Vacheron Constantin Patrimony
-Vacheron Constantin Tribute to Great Explorers
-Vacheron Constantin Les Cabinoiters
Every day, customers from all around the world walk into Gray and Sons' showroom located in Bal Harbor in order to sell Vacheron Constantin watch. Whether they're looking for payment in cash, bank wire, check, Bitcoin, or Paypal; Sell Us Your Jewelry is known for accommodating services around our customer's needs. Some customers even use the quoted amount of their timepiece towards the purchase of another watch in Gray and Sons' inventory. Trade or sell Vacheron Constantin watch for credit towards anything else in our showroom!
Easy 3 Step Process
Step 1:
Get an Online Watch, Jewelry or Diamond Quote.
Step 2:
Request a pre-labeled Easy Ship Box and mail in your item.
Step 3: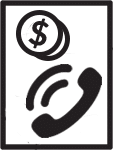 After verifying the item, we will contact you with a buy price or consignment terms.
Where is the best place I can sell my watch? We are!
[/raw]
About Us | Sell Us Your Jewelry
The Purchasing and Consignment Division of Gray & Sons


Be the first to know | SEE OUR CATALOG