March 6th, 2023
#1 Silver Collectors That Offer Guaranteed Quality
---
Silver Collectors Near Me
Sell your silver rings in Bay Harbor
The Best Silver Collectors Near Me
If you are thinking to yourself where are the best silver collectors near me, you are in the right place. Jewelry, antique tea sets, and cutlery made of silver may be considered as daily use items of the past, but the true lovers of arts and antiquity still own a taste for it. As a result, it is still a progressive market and has good business prospects in various states. People are obsessed with collecting silver dining and tea sets to decorate their dining table for an impressive sight, giving out an aura of royalty on special occasions.
Today silver jewelry has unprecedentedly taken flight in the fashion industry. The exquisite and subtle shine of silver jewelry has been a reason for the return of silver in the fashion industry. Holding a piece of silverware is often compared to owning a bit of moonlight. Such is the significance of owning silver jewelry. The elite brands like Tiffany & Co, Cartier, and Chopard have their separate collections of silver jewelry. The silver jewelry usually comprises the following:
Silver Rings
Silver Bracelets
Silver Necklaces
Silver Earrings
You can sell your branded silver jewelry pieces in Aventura.
Pre-Owned Silver Jewelry and Flatware
An effective way to buy silver jewelry and flatware is to go for a used or a pre-owned item. In this way, you can get your desired item at a low cost. Often the pre-owned jewelry is cliched with broken or damaged items that have a low value or less majestic look, but it is quite the opposite. The business of pre-owned and used silver items is quite profitable and rewarding. Buyers or sellers of pre-owned silver jewelry and artifacts take great care of the items and collect only those items that are worthy of customers.
Sell Us Your Jewelry
You might be wondering, silver collectors near me are difficult to find. But, that's not the case. Sell Us Your Jewelry is an e-commerce business division of Gray and Sons Jewelers. It provides you with an opportunity to sell your silver antiquity for a good sum of money through our dedicated purchasing site. We are trusted buyers of silver products in Florida and all over the USA. Our world-class service delivery and uncompromising commitment to excellence make us one of the best in the business. We make sure that our customers return to us again instead of opting for local pawnshops or jewelers.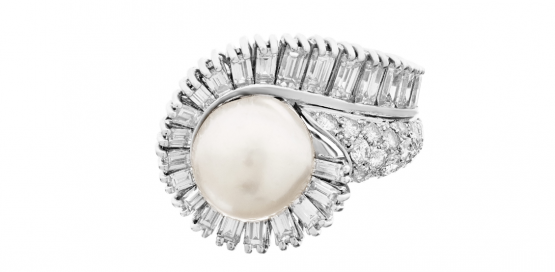 You can sell your used silver items for cash in Pinecrest.
Turn Your Silver into Instant Cash
If your query is 'silver collectors near me' in Florida, visit our store located at Harding Ave, Miami Beach. Bring your silver item and our silver jewelry experts will examine it for condition, pricing, and authenticity. If agreed to our offer, you can sell your silver item immediately and get instant cash. You can also contact us on our website and discuss with our customer sales executives about the silver item you want to sell.
Our dealing is simple and does not involve any online theft or fraud. We have been actively associated with the Better Business Bureau and have A+ Certification. Also, we have credible customer satisfaction and have a 4.5 rating on yelp. What it means is that you don't have to spend time verifying our credibility. All you have to do is make up your plan for selling your silverware and give us a call or follow the online procedure.
Silver Collectors Near Me
Florida is a business hub and a tourist destination. Here, people arrange social gatherings, marriage & engagement events, and formal business meetings. As a result, the use of jewelry and silver dining sets & flatware is common. Due to frequent gatherings and meetings, people want to sell their used silver jewelry and change their silver dining or tea sets in particular. So, if your query is 'silver collectors near me', the nearest buyer in Florida for your pre-owned silver items is Sell Us Your Jewelry.
Sell Us Your Jewelry is the number 1 silver jewelry buyer in Miami.
Get the deserved price for your silver items today! We accept a variety of high-end brands as follows:
Contact Us
We, Sell Us Your Jewelry, are not only available for the silver lovers near Florida but provide our services to the silver collectors of all the states Online. If you are interested in selling your used silver jewelry or cutlery set, you can contact us now.
sell silver, gold, diamond jewelry, and watches today
Follow silver collectors near me on Facebook
Follow silver collectors near me on on Twitter
Follow silver collectors near me on Instagram
The Purchasing and Consignment Division of Gray & Sons


Be the first to know | SEE OUR CATALOG