May 10th, 2023
Tiffany and Co. Jewelry Buyers
---
#1 Tiffany and Co Jewelry Buyers in Florida
Tiffany & Co. has a long history in the jewelry world and is considered one of the best luxury brands. It's possible you have a few pieces from Tiffany & Co. and all you no longer have any use of them, your best option would be to sell your piece to the top Tiffany and Co Jewelry Buyers. Sellusyourjewlery.com will buy your Tiffany & Co. piece, regardless if it is vintage or modern.
Sellusyourjewelry.com Tiffany and Co Jewelry Buyers purchase all collections from Tiffany & Co jewelry, from the simple yet impactful Tiffany T collection to the lavish Roman look of the Tiffany Atlas collection. Come to us when you want to sell your Tiffany & Co jewelry, we aren't some amateur jewelry company. Sellusyourjewelry.com is the number 1 trusted online Tiffany and Co Jewelry Buyers in every Tiffany & Co jewelry collection. We'll help you with an online appraisal absolutely for free!
Selling your jewelry can be a complicated process, you may not know where to go, or you may not trust any jeweler to buy your piece. You may even wonder which collections does the jeweler buy.
sellusyourjewlery.com are Tiffany and Co Jewelry Buyers for all collections. Tiffany Paper Flowers, Tiffany Atlas, Tiffany 1837, Elsa Peretti, Tiffany T, and more in the expansive Tiffany & Co. collection.
Regardless of what you are selling is a modern or vintage Tiffany & Co. jewelry. Selling your Tiffany & Co. piece to us will benefit you. As an online service, we reach all over the nation, unlike your local jewelry store that may reach over to the next county. Our vast experience in buying Tiffany and Co will allow you comfort when you go through the selling process.
The Elsa Peretti Collection:
Elsa Peretti became Tiffany & Co's most famous collection and the designer herself has designed over 30 collections for the company. Some of her designed pieces can be found in the British Museum and the Boston Museum of Fine Arts. Her Tiffany & Co. collection is still popular to this day.
Tiffany Paper Flowers:
The Paper Flowers collection was the first collection by Reed Krakoff. Based off of delicate flower petals, which is why it has the name Paper Flowers. Krakoff wanted the collection to something not too flashy. A more simple yet elegant look.
Tiffany Atlas:
Tiffany & Co has recently revamped their Atlas collection. The collection is named after the Greek god Atlas. The new version of the Atlas is more eye-catching, with a slimmer and more feminine look. The Atlas collection has a piece made for everyone.
Tiffany T:
The Tiffany T collection all has been shaped like a T or has a T within the jewelry, which is what makes it the Tiffany T collection. The collection has a minimalist design to it. Each piece can come in white, yellow, and rose gold.
Our company has proudly been buying and selling Tiffany and Co. Jewelry for over three decades. We have the longest history out of all our competition. Unlike them, we've worked to become the top Tiffany and Co Jewelry Buyers.
Our showroom has jewelers and gemologists who are here to help you. Just a short drive from West Palm Beach. We guarantee to beat any price you got from a competitor. You can request an easy ship box for free at any time!
Our Free Evaluation:
Selling jewelry can be an irritating task, so many places to go to, so much time to spend. At sellusyourjewelry.com we offer a free evaluation process. We will handle everything, all you have to do is send us a high-quality photo of the Tiffany & Co piece you want to sell, and we will get back to you in 24 hours.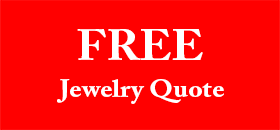 About Us | Sell Us Your Jewelry
The Purchasing and Consignment Division of Gray & Sons


Be the first to know | SEE OUR CATALOG