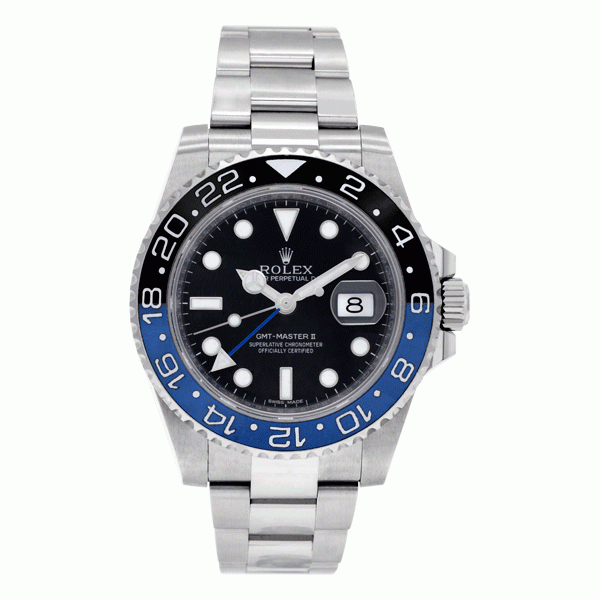 February 14th, 2023
Finding Luxury Watch Buyers Near Me.
---
If you're considering selling your luxury watch, you're likely wondering where to start and how to get the most money for it. Luxury watches are often seen as high-end, prestigious timepieces, and as such, can fetch a significant price when sold. However, the market for luxury watches is relatively small and specialized, so it's important to understand the different outlets and options available to you as you look to sell your watch.
What are luxury watches?

First, it's helpful to understand the different types of luxury watch brands on the market. Some of the most well-known and sought-after luxury watch brands include Rolex, Patek Philippe, Omega, and Audemars Piguet. These brands are known for their attention to detail, use of premium materials, and reputation for quality and craftsmanship. If you have a watch from one of these brands, it's likely to be in high demand and fetch a good price.
Where can you sell your luxury watch?

There are several outlets you can consider when looking to sell your luxury watch. One option is to work with a dealer or broker who buys and sells high-end watches. These professionals can help you determine the value of your watch, and connect you with buyers who are interested in purchasing it. It's important to research and choose a reputable dealer or broker to work with, as you'll be entrusting them with a valuable asset.
Another option is to sell your luxury watch through an online marketplace. There are several websites and platforms that cater specifically to the sale of luxury watches, and these can be a good option if you're looking to reach a wider audience. It's important to be cautious when selling through an online marketplace, as there is always the risk of fraud or scams. Make sure to do your research and choose a reputable platform, and be sure to follow all of their guidelines and recommendations for safely selling your watch.
Another option is to sell your luxury watch to a local jewelry store or watch shop. These types of retailers often have customers who are interested in high-end watches, and may be willing to make an offer on your watch. It's important to keep in mind that retailers are typically looking to make a profit, so you may not get as much for your watch as you would if you were to sell it privately. However, selling to a retailer can be a convenient and hassle-free option, and can be a good choice if you're looking to sell your watch quickly.
How can you sell your watch for a good price?

If you're looking to get the most money for your luxury watch, it's important to do your research and understand the current market value of your watch. You can start by looking up similar watches online and seeing what they're selling for. It can also be helpful to work with a professional appraiser who can provide an expert evaluation of your watch and help you understand its value.
The process of selling a luxury watch.

Finally, it's important to keep in mind that the process of selling a luxury watch can take time, and it may take some effort to find the right buyer. Be patient, and be prepared to negotiate if necessary. With the right approach, you can sell your luxury watch for a good price and move on to your next timepiece.
If you want to get the highest price for your luxury watch, fill out the form below to connect with a specialist who can help you navigate the process of selling your watch. Whether you're looking to sell your watch quickly or want to find the best possible price, a professional can help you achieve your goals. Don't let the process of selling your luxury watch overwhelm you – get the expert help you need to get the best price for your timepiece.
What Do Our Customers Say?
Igor Drumme
Great service, very knowledgeable staff that will help you with sales or service retated questions. I sent my watch to them for complete overhaul and it came back like new! Highly recommended!!! Thank you team for making me feel VIP!
Rhode Labranche
Gloria was awesome! She was very helpful and kind to me. She has great customer service.

Silvia Edgell
Keith and Gloria are great , very knowledgeable and professional. Great experience!

T Warner
Mrs. Gloria is awesome. Great customer service and she made sure we left happy. Thank you Glo

Sammy
I came in the store I do have my jewelry cleaned and they were so lovely. They cleaned it immediately and I didn't know how much inventory they had. I will be back soon to buy something because what they have is gorgeous!!!!!
Jonathan Haber
Greg and Victoria were amazing in helping me find an engagement ring. We're so happy with the beautiful ring and with their customer service. Love them!

Darren M
Anita was wonderful in helping me shop and select a gift. Thank you Anita!
Joseph L
Anita did a great job educating us and thoroughly explaining our options. Great customer service

Denise Gilmore
Gloria was amazing, best customer service experience I've had in over 15yrs with Zales. I want to honor her with greatness she brings to your customers. We were down in spirits and she gifted us with her knowledge and experience. Excellent work
Ready to Take Your First Step?
Are you ready to take the first step in selling your Rolex watch? Our experts will provide you with a free, no-obligation quote and answer any questions you may have.
We don't only deal in Rolex watches but also in Luxury Jewelry. So no matter what you have, we can help you get the best price for it. Get started today by filling out our online form. It's a simple and easy process that takes less than a minute.
Guarantee Your Satisfaction
At Sell Us Your Jewelry, we guarantee your satisfaction with every transaction. We are so confident in our prices and service. No matter your reasons for selling, be assured that you will receive the highest possible price for your Rolex watch or jewelry when you sell to us.
Rest assured that your items are always in safe hands. We have ensured the safety and security of our customers' items, giving you peace of mind.
What are you waiting for? Start the process today and get cash for your Rolex watch!
The Purchasing and Consignment Division of Gray & Sons


Be the first to know | SEE OUR CATALOG