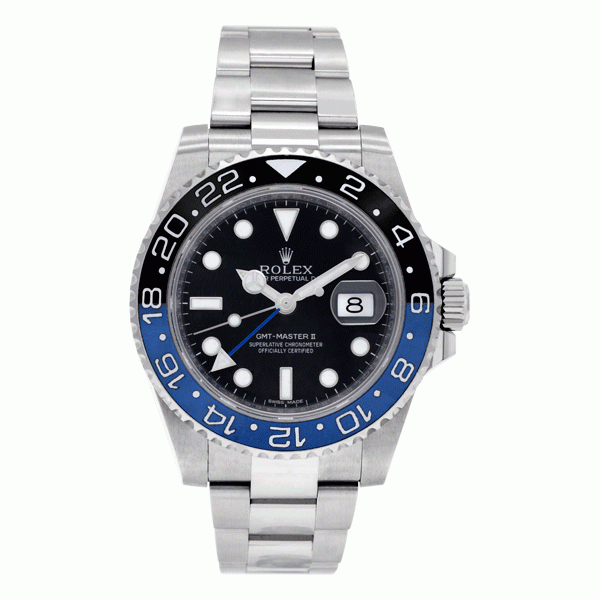 Finding Luxury Watch Buyers Near Me.
Get Your Free Quote
If you're considering selling your luxury watch, you're likely wondering where to start and how to get the most money for it. Luxury watches are often seen as high-end, prestigious timepieces, and as such, can fetch a significant price when sold. However, the market for luxury watches is relatively small and specialized, so it's important to understand the different outlets and options available to you as you look to sell your watch.
What are luxury watches?

First, it's helpful to understand the different types of luxury watch brands on the market. Some of the most well-known and sought-after luxury watch brands include Rolex, Patek Philippe, Omega, and Audemars Piguet. These brands are known for their attention to detail, use of premium materials, and reputation for quality and craftsmanship. If you have a watch from one of these brands, it's likely to be in high demand and fetch a good price.
Where can you sell your luxury watch?

There are several outlets you can consider when looking to sell your luxury watch. One option is to work with a dealer or broker who buys and sells high-end watches. These professionals can help you determine the value of your watch, and connect you with buyers who are interested in purchasing it. It's important to research and choose a reputable dealer or broker to work with, as you'll be entrusting them with a valuable asset.
Another option is to sell your luxury watch through an online marketplace. There are several websites and platforms that cater specifically to the sale of luxury watches, and these can be a good option if you're looking to reach a wider audience. It's important to be cautious when selling through an online marketplace, as there is always the risk of fraud or scams. Make sure to do your research and choose a reputable platform, and be sure to follow all of their guidelines and recommendations for safely selling your watch.
Another option is to sell your luxury watch to a local jewelry store or watch shop. These types of retailers often have customers who are interested in high-end watches, and may be willing to make an offer on your watch. It's important to keep in mind that retailers are typically looking to make a profit, so you may not get as much for your watch as you would if you were to sell it privately. However, selling to a retailer can be a convenient and hassle-free option, and can be a good choice if you're looking to sell your watch quickly.
How can you sell your watch for a good price?

If you're looking to get the most money for your luxury watch, it's important to do your research and understand the current market value of your watch. You can start by looking up similar watches online and seeing what they're selling for. It can also be helpful to work with a professional appraiser who can provide an expert evaluation of your watch and help you understand its value.
The process of selling a luxury watch.

Finally, it's important to keep in mind that the process of selling a luxury watch can take time, and it may take some effort to find the right buyer. Be patient, and be prepared to negotiate if necessary. With the right approach, you can sell your luxury watch for a good price and move on to your next timepiece.
If you want to get the highest price for your luxury watch, fill out the form below to connect with a specialist who can help you navigate the process of selling your watch. Whether you're looking to sell your watch quickly or want to find the best possible price, a professional can help you achieve your goals. Don't let the process of selling your luxury watch overwhelm you – get the expert help you need to get the best price for your timepiece.
What Do Our Customers Say?
Michael Mariano
Victoria is great! Very professional, answered any questions I had while my watch was being serviced. Would recommend to come here for your watch/jewelry needs.
John Phillip Menard
From some very respected collectors I was referred to Keith Gray to restore a 120 year old Patek Philippe pocket watch. They were very professional and did a fantastic job bringing my watch back to life. Not only did they fabricate replacement parts by hand, they meticulously worked on my watch until it was within +/- 9 seconds a day. This is spectacular when you consider my watch is 120 years old and hasn't been this accurate since it left Patek. What's more fantastic is two other watchmakers said the watch would never run again.I personally picked up my watch, met with Mr. Gray and spent time viewing his huge selection of watches. This is a proper watchmaker and jeweler.
Raul Alvarez
Viktoria helped me out and it was a great experience. Very knowledgeable, kind and friendly. I will definitely recommend Gray & Sons to all my friends.
Kevin Orozco
My visit to Gray & Sons was very delightful, Viktoria and Camila were very helpful and helped us out with the best customer service. I would highly recommend any friends and family to come in if they need any services. They also have a great selection of watches for you to buy from, everything from Rolex to Bvlgari, they've got it, you're definitely in good hands.
Steven Papadopoulos
Came here to get my watch resized for a Halloween costume and for a first time customer I am very impressed. Camila attended me very kindly and got my watch resized for a great deal. I highly recommend anyone for a watch resize to come here. The watch fixed perfectly nice and secured. Thanks Camila and Viktoria!
JoAnne Lametta
My husband wanted to sell his Rolex Yacht Master II. He had been receiving the Gray and Sons catalog and contacted them via e-mail for an estimate and further information. We were immediately contacted by Jackie March who led us through the process. A long-distance sale is a scary thing, but Jackie was more than professional and helpful in alleviating our stress. We were given a fair appraisal, proper instructions in sending the watch and a wire transfer of the funds within a day. Have no fear in any dealings with Gray and Sons Jewelers. Just ask for Jackie, she's the best at what she does!
Behrad Nazarian
Great service and very friendly staff. Viktoria was super helpful and understood the issue really well. They fixed my JLC watch in minutes. True watch experts
Mary Remon
Claudine Faifer was extremely helpful. My son inherited some cufflinks, watches and class rings from his grandfather. Claudine took the time to appraise each piece, and gave a fair trade-in value. She was so helpful and is also very kind-hearted. Highly recommend Claudine and Gray & Sons!
Tracy Shayhorn
I came to sell 2 Rolex watches. My experience with Viktoria was friendly, fast, and professional. They gave me a fair deal and paid me cash on the spot. Ibwoood recommend them to anyone trying to sell their watch.
Ready to Take Your First Step?
Are you ready to take the first step in selling your Rolex watch? Our experts will provide you with a free, no-obligation quote and answer any questions you may have.
We don't only deal in Rolex watches but also in Luxury Jewelry. So no matter what you have, we can help you get the best price for it. Get started today by filling out our online form. It's a simple and easy process that takes less than a minute.
Guarantee Your Satisfaction
At Sell Us Your Jewelry, we guarantee your satisfaction with every transaction. We are so confident in our prices and service. No matter your reasons for selling, be assured that you will receive the highest possible price for your Rolex watch or jewelry when you sell to us.
Rest assured that your items are always in safe hands. We have ensured the safety and security of our customers' items, giving you peace of mind.
What are you waiting for? Start the process today and get cash for your Rolex watch!
The Purchasing and Consignment Division of Gray & Sons


Be the first to know | SEE OUR CATALOG