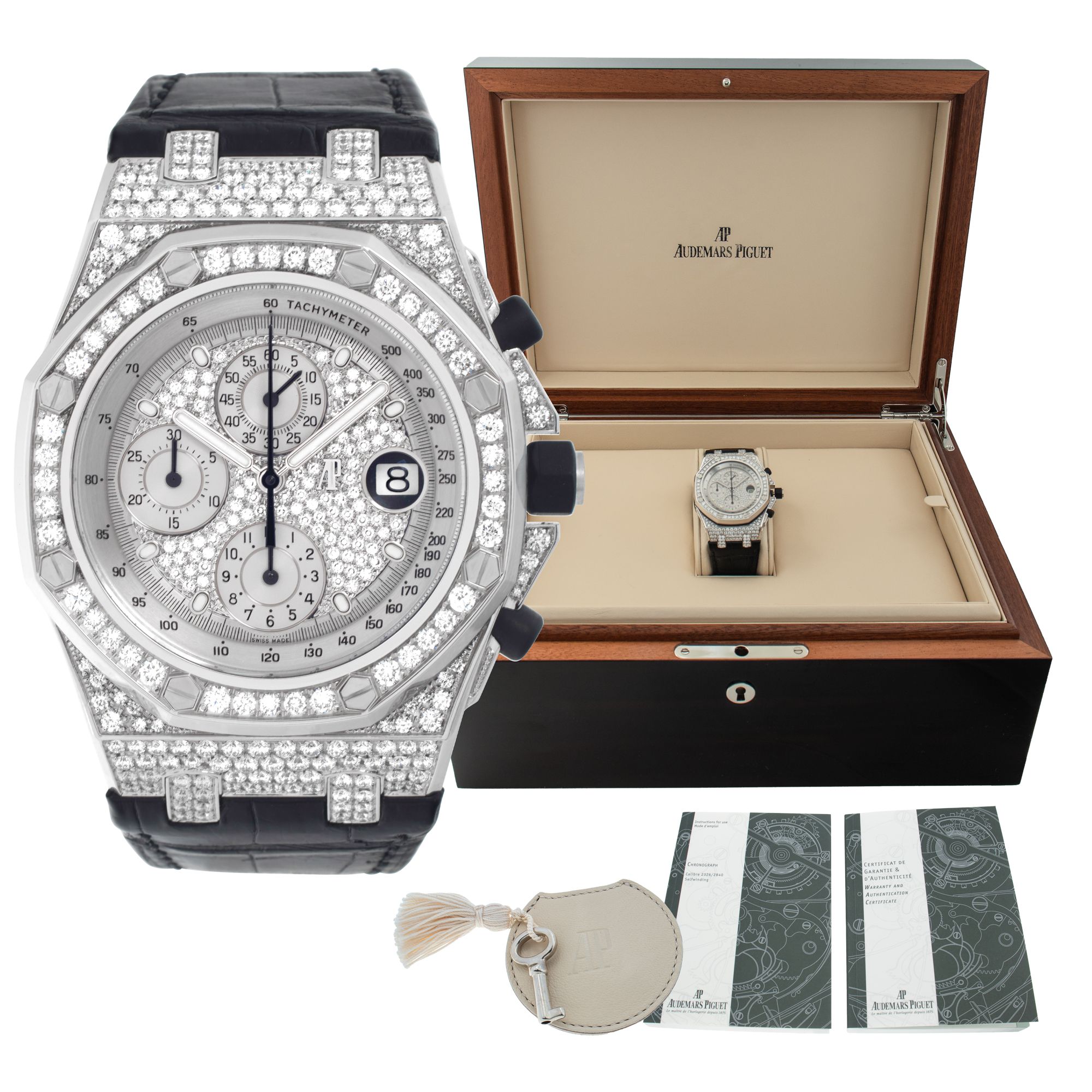 March 1st, 2023
Sell Us Your Jewelry.com, Buying Division of Gray and Sons Jewelers, Leads the World of Luxury Consignment
---
Sell Us Your Jewelry, buying division of Gray and Sons Jewelers, is changing the game of luxury consignment with their revolutionary approach that offers sellers the best possible offer for consignment of their watches and jewelry. After 42 years in business, Sell Us Your Jewelry is a time-tested and reputable platform that has won the trust of countless buyers and sellers over the years with their expertise and professionalism.
Miami, FL - July 12, 2022 - Consignment can be a tricky process for sellers, especially when not knowing which companies are trustworthy. Other companies push small print contracts and trick sellers into automatic price drops and hidden fees. This can lead sellers to receive much less when wanting to sell jewelry or luxury watches than what was promised, or than what is deserved.
Sell Us Your Jewelry has no hidden fees, no small print, and has expert jewelers and master watchmakers onsite to maximize value for the seller, to provide expert estimations, and to provide fast and free quotes and fast payments. All jewelry goods that Gray and Sons Jewelers and Sell Us Your Jewelry purchase have a vast clientele base ready to buy, thanks to their buying, refurbishing, and selling services. This is the reason why Sell Us Your Jewelry is able to offer top dollar for luxury pieces. They suggest you go to them last to see how their offer beats the competition.
"We take pride in being the leading Jewelry Consignment option in the market," comments President of Gray and Sons Jewelers / Sell Us Your Jewelry.com - Keith Gray. "No other luxury jewelry and watch re-seller can compete with our three marketing channels for your luxury goods: digital platforms, a hard copy 76-page catalog mailed to 50,000 customers each month, and physical showroom located across from the famous Bal Harbour Shops. This is the reason why we get our customers top prices for their consignment."
Airtight insurance is paramount when buying, selling, and consigning such high value and high-profile pieces, which is why Sell Us Your Jewelry insures every consigned piece with Lloyds of London for up to $3.5 million. They do not sell any piece that is not in mint condition, so every piece that is consigned is brought to showroom condition including cleaning, polishing and repairing before going into the hands of the next jewelry and watch collector. At Sell Us Your Jewelry, marketing, restoration, and insurance for consigned pieces is all out-of-pocket and does not cost the seller any extra fees when successfully sold. Additionally, their aggressive marketing earns the fastest conversion rate in the industry, with over 85% of merchandise being sold in just 8-10 weeks.
Interested sellers located in Miami can visit the showroom of Grays and Sons Jewelers to meet the expert jewelers and Swiss-trained master watchmakers in-person at their Miami / Bal Harbour showroom. Interested sellers further away can get a free quote on the online platform by simply submitting images along with a detailed description and some more details. An offer can be expected usually within 48 hours. Sell Us Your Jewelry is able to reach the rest of the world through either the Mail or FedEx.
With over 150 years of combined experience in the luxury jewelry business - the experts at Sell Us Your Jewelry are confident in guaranteeing the best value to sellers looking for jewelry consignment options, looking for where to sell Tiffany jewelry, where to sell Van Cleef and Arpels, and where to sell estate jewelry, among other valuable pieces.
The Purchasing and Consignment Division of Gray & Sons


Be the first to know | SEE OUR CATALOG