September 6th, 2023
Sell Us Your Jewelry: Finding the Best Luxury Jewelry Buyer
---
We all love Luxury jewelry. These alluring treasures hold vast sentimental but also monetary value. However, when you feel it is time to let go of your luxury jewelry, finding the right luxury jewelry buyer is essential.
Have you been rummaging through your jewelry box lately and found many pieces you no longer wear? Reviewing your jewelry collection and finding the best venue to part ways with some pieces may be time-consuming. So it is crucial to find a jewelry buyer who won't waste your time and convert your pieces into cash at the highest price.
You need to look into some considerations to identify the best "jewelry buyers near me".
How Much Can You Sell Your Luxury Jewelry?
Remember that the price of your pre-owned luxury jewelry will be lower than that of new jewelry. Therefore, consider selling your luxury only if:
Pre-owned luxury jewelry that is antique, vintage or current in style and good condition may be highly desirable. However, some factors impact the worth of your luxury jewelry beyond its inherent beauty. Each of these elements contributes to the value of your jewelry:
Brand
Used high-end jewelry retains its worth over time. Prominent jewelry names like Tiffany & Co, Bvlgari Chanel, and Cartier, among others, command greater secondhand prices compared to unbranded jewelry of equivalent attributes.
Market Value
The salability or desirability to customers of your luxury jewelry in the current market affects its resale value.
Materials
A jewelry appraiser will assess the carat weight, cut, color, and clarity of the gemstone and the purity and condition of the precious metal.
Condition
Jewelry in excellent condition, which means it is free of scratches or structural damage, will fetch a higher price.
Box and Papers
Having the original box and papers to prove its authenticity increases the price of your luxury jewelry.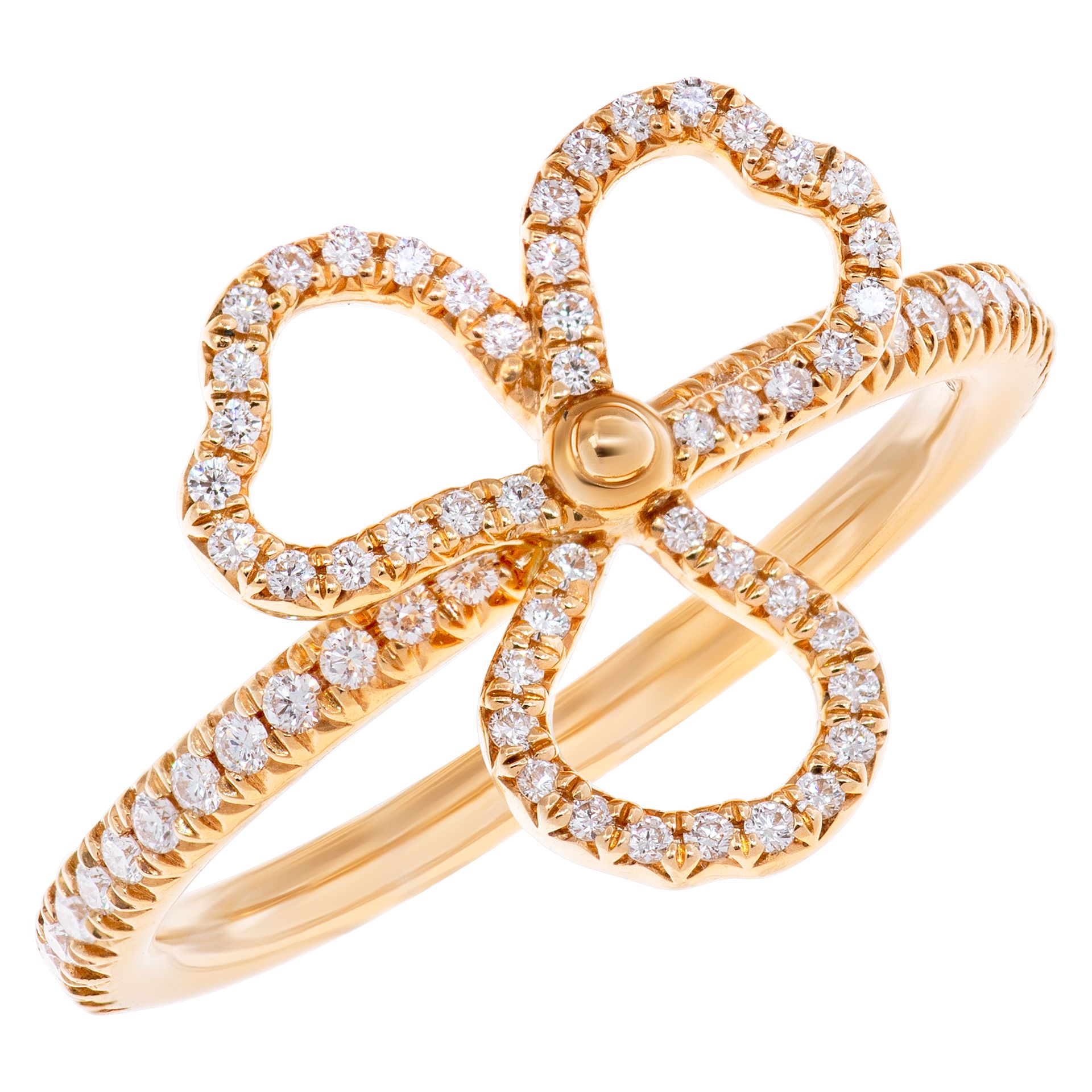 Finding the Right Luxury Jewelry Buyer
Finding the best luxury jewelry buyer should be based on the convenience of the selling process as well as the reliability and trustworthiness of the luxury jewelry buyer.
Sell Us Your Jewelry is the best luxury jewelry buyer because it typically offers the most money for your piece and it offers other important factors.
The best jewelry buyer will offer you the best price and do it correctly. Sell Us Your Jewelry is the best place to sell jewelry.
Reputation
Sell Us Your Jewelry has had a solid reputation as the top jewelry buyer in the Florida area since 1980. A luxury jewelry buyer with a solid reputation is trustworthy and works for your satisfaction.
Experience
Sell Us Your Jewelry has a team of jewelry buyers near me with experience and expertise in appraising luxury jewelry. The company, the buying division of Grays & Sons Jewelers, provides excellent service, giving you peace of mind that you are selling your luxury jewelry to the best luxury jewelry buyer.
With their extensive background in assessing and appraising upscale jewelry, you can be confident that you'll obtain the highest possible value for your item. Gray & Sons Jewelers boasts a longstanding presence of over 40 years in the industry, guaranteeing top-notch service and maximum monetary returns for your luxury jewelry.
Payment
Sell Us Your Jewelry will immediately pay you via wire transfer or check or cash upon finalization.
Location
Sell Us Your Jewelry allows you to sell your luxury jewelry by taking your piece to the Gray & Sons Jewelers' showroom at 9595 Harding Avenue, Bal Harbour, Florida. Sell Us Your Jewelry is also a nationally recognized online jewelry buyer.
Reviews
Sell Us Your Jewelry has an A+ rating with the Better Business Bureau, indicating high customer satisfaction.
Network of connections and potential buyers
Gray & Sons Jewelers sends a monthly catalog to over 30,000 potential customers of pre-owned jewelry. Their vast network of potential buyers lets them offer you the most money for your pre-owned jewelry.
Where to Sell Your Jewelry
Determining where to sell jewelry is crucial because it dramatically affects the final price. Each luxury jewelry buyer has its advantages and considerations.
You can opt to sell your luxury jewelry through any online and offline channels, but extreme caution is necessary.
Selling Luxury Jewelry for the Most Money
Unless you need money immediately, an online jewelry buyer will give you the most money for your luxury jewelry. Sell Us Your Jewelry, the online buying division of Grays & Sons Jewelers, can offer the highest price on the competitive online market. Furthermore, Sell Us Your Jewelry is reputable and trustworthy.
Sell Us Your Jewelry offers a quick and simple buying process. How to sell my jewelry online with Sell Us Your Jewelry.
The hassle-free selling process of Sell Us Your Jewelry assures pre-owned jewelry sellers of the best-selling experience. Sell Us Your Jewelry is the best place to sell jewelry.
Conclusion
Are you ready to convert your luxury jewelry into cash? "See Us Last" because the expert luxury jewelry buyer at Sell Us Your Jewelry will ensure you get the most money for your item. Login to www.sellusyourjewelry.com and get started with the selling process.
FAQs
1. Can I sell my luxury jewelry even without the original box and documents?
Yes. Jewelry & watches with the original box, receipts, service papers will increase the value of your item.

2. Can I sell my luxury jewelry even if it is not in excellent condition?
Absolutely Yes. However, you may get a lower final offer. We will then restore your jewelry to mint condition before reselling your item.

3. Can I get a final quote for my luxury jewelry before I ship it to you?
We will give you an initial quote based on your uploaded description and photos of your jewelry. We can give you a final quote after our expert jewelers have inspected your piece.

4. How soon do I get paid?
After accepting our final offer, we will immediately send payment through check or wire transfer. If you are selling in person you can get paid in cash.

5. What luxury jewelry brands do you buy?
We buy brands like Cartier, Bulgari, Chanel. Van Cleef & Arpels, David Yurman, Tiffany & Co, Chopard, Graff and other luxury jewelry brands. We also buy unbranded jewelry and scrap gold, and loose diamonds.
WHAT DO CUSTOMERS HAVE TO SAY?
Igor Drumme
Great service, very knowledgeable staff that will help you with sales or service retated questions. I sent my watch to them for complete overhaul and it came back like new! Highly recommended!!! Thank you team for making me feel VIP!
Rhode Labranche
Gloria was awesome! She was very helpful and kind to me. She has great customer service.

Silvia Edgell
Keith and Gloria are great , very knowledgeable and professional. Great experience!

T Warner
Mrs. Gloria is awesome. Great customer service and she made sure we left happy. Thank you Glo

Sammy
I came in the store I do have my jewelry cleaned and they were so lovely. They cleaned it immediately and I didn't know how much inventory they had. I will be back soon to buy something because what they have is gorgeous!!!!!
Jonathan Haber
Greg and Victoria were amazing in helping me find an engagement ring. We're so happy with the beautiful ring and with their customer service. Love them!

Darren M
Anita was wonderful in helping me shop and select a gift. Thank you Anita!
Joseph L
Anita did a great job educating us and thoroughly explaining our options. Great customer service

Denise Gilmore
Gloria was amazing, best customer service experience I've had in over 15yrs with Zales. I want to honor her with greatness she brings to your customers. We were down in spirits and she gifted us with her knowledge and experience. Excellent work
The Purchasing and Consignment Division of Gray & Sons


Be the first to know | SEE OUR CATALOG