August 8th, 2023
Sell Diamond Eternity Rings Quickly And Safely
---
Sell diamond eternity rings easily and securely to Sell Us Your Jewelry in as quickly as 24 hours. Having an A+ rating by BBB, hundreds of reviews by customers, we offer the best platform to sell your diamonds, jewelry and watches in person or online. Our team of expert diamond buyers is veterans of the diamond industry with extensive knowledge to give you the best price.
We know that selling high-end eternity bands should be a high-end experience; our goal is to provide transport, high prices, and unbeatable customer care. Our diamond eternity rings buyer will take time to assess your item thoroughly, answer the queries you may have, and give you the highest price. Contact our expert gemologists today to get an intrinsic value of your diamond eternity ring.
Sell Diamond Eternity Rings
Sell diamond eternity rings for the money, same-day payment.
About Sell Us Your Jewelry
So, if you have been looking for "where to sell diamond eternity rings near me?" your search ends here. Sell Us Your Jewelry is an online platform launched by Gray & sons Jewelers in 1980. Since 1980, Sell Us Your Jewelry has been purchasing jewelry of various types from diamond eternity rings to diamond engagement rings.
The expert buyers at Sell Us Your Jewelry thoroughly examine your jewelry to give you the best possible price of it. So, if you own diamond jewelry and are looking to sell it at the best price, you are more than welcome to bring it to us.
What Do We Buy?
At Sell Us Your Jewelry, we buy jewelry of various metals such as diamonds, gold, silver, and luxury watches of multiple brands such as Cartier, Tiffany, and Rolex. Also, we buy diamond eternity rings and engagement rings. If you own a diamond eternity band and are looking for a diamond eternity ring buyer, we are the best fit for you.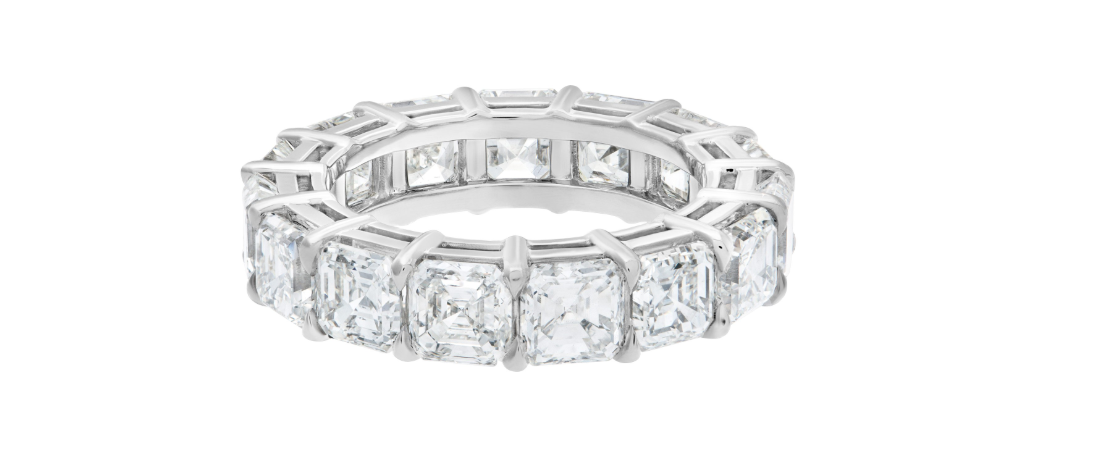 We are the number one diamond eternity band and rings buyer in the US.
Sell Diamond Eternity Rings Online Safely
The security of your diamond is our priority, we provide fully insured and free same-day shipping of your eternity rings to our laboratories for appraisals. All you need to do is to fill our online evaluation form to give the maximum details of your eternity rings. We will provide you with the packaging instructions so that you can ship your product safely to us.
You can track your package every second and will be notified as soon as we receive your product. Our expert, eternity band buyer, will take time in examining your product to give it the value it deserves. After a complete assessment, you will receive an offer from our diamond buyer. As soon as you accept our offer, your amount will be issued to your bank account.
What Areas Do We Serve?
Despite an online purchasing platform, we are situated in various locations in the USA. from Hollywood, Pinecrest, Orlando, Bal Harbor, Miami to south Florida, and in-between areas; we have our headquarters. So, if you want to sell your diamond in person, you can visit our headquarter nearest to your location.
How Much My Diamond Eternity Band Worth?
There are almost 20 aspects that contribute to determining the value of the diamond. So, the worth of your diamond eternity rings entirely based on these factors. These factors include the weight of 4'cs: clarity, cut, carat, and color of the stone. The condition and shape of the diamond stone do matter a lot and affect the value of your diamond ring.
Carat Weight and GIA Certificate
For example, if the shape of your diamond is in trend and demand, you will get the better price of it. The certification of your diamond can also significantly affect the value of your diamond. If you have the high-end diamond certifications like GIA, there are more chances for you to get the best possible price for it. To get your GIA certified diamond valued, you can send the certification details.
You can sell diamond eternity rings for a reasonable price.
How To Sell Diamond Eternity Rings For The Best Prices
Selling diamonds at the best price is possible when you converse with experts. Our team of highly qualified and experienced veterans is GIA certified gemologists. With various outlets in Miami, Hollywood, Orlando, and all over the USA, we collaborate with hundreds of customers on a regular basis across the globe. Our market connection, worldwide scale, and extensive knowledge of the diamond market enable us to make the highest price offers on your jewelry.
Why Sell Diamond Eternity Rings To Sell Us Your Jewelry?
Established in 1980, Sell Us Your Jewelry was introduced in response to the lack of proper diamond selling platforms available. With various local diamond buyers offering the least prices, unethical purchasing tactics, pressurized sale setups, or long selling procedures, we determined to offer a professional and modern alternative.
Focusing on fair, transparent rates, comfortable selling process, and unbeatable customer satisfaction, we return the luxury to diamond purchasing. We purchase your diamonds, watches, and jewelry directly, no commissions or charges deducted from your final rate. Our platform can take as quick as 24 hours with no obligation to sell your jewelry. Our commitment to your privacy, fair appraisals, and best possible offers have made us lead diamonds, watch, and jewelry buyers in the industry.
Our team of expert gemologists strives to give you the transparent offers so that we can leave you a satisfied customer. Also, our experts are always there to assist you with your diamond, even if you don't sell diamond eternity rings to us. The extensive knowledge of our experts enables you to get the maximum of understanding regarding the diamond, jewelry, and watch selling.
We also buy branded diamond eternity bands.
Hence, you no longer have to look for where to sell diamond eternity rings and can conveniently sell your precious products to us.
Get Unbeatable Customer Services: Contact Us
Be it a diamond eternity ring or luxury watch; we are here to serve our customers from all over the USA. hence, if you own any of the luxury piece of jewelry or watch and is looking to get the price that can help you restyle your jewelry or buy the bigger one, you can contact us 305 770 6955
sell diamond eternity rings and watches today
About Us | Sell Us Your Jewelry
The Purchasing and Consignment Division of Gray & Sons


Be the first to know | SEE OUR CATALOG