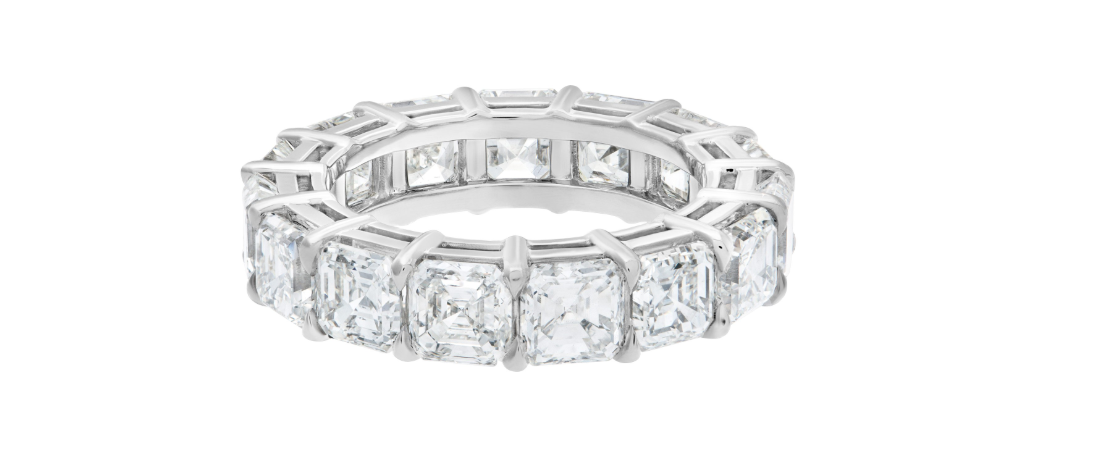 August 8th, 2023
Sell Diamond Eternity Bands Today!
---
Do you want to sell diamond eternity bands?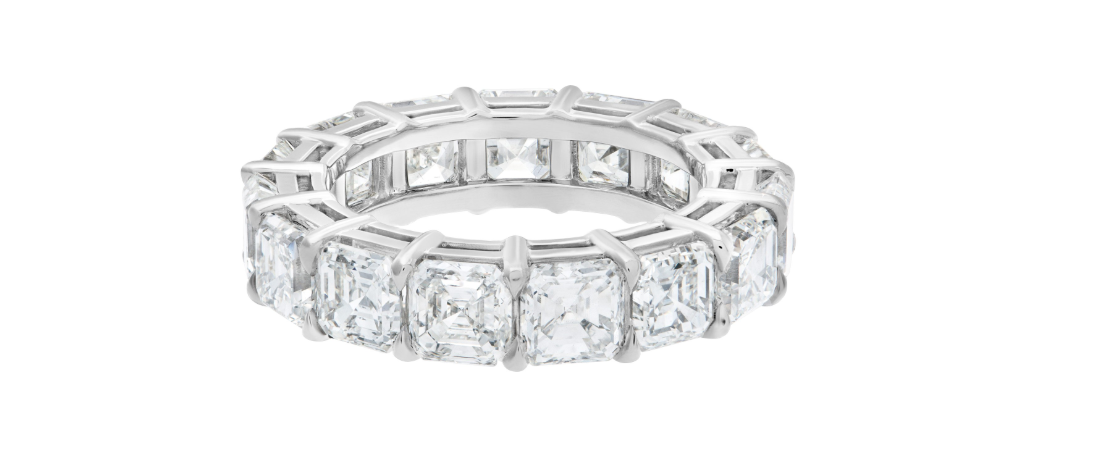 We are the number one diamond eternity band and rings buyer in the US.
Keeping jewelry that collects dust and no longer pleases our eyes is not the best way of being practical.
Maybe you are already bored with this piece of jewelry? Maybe you don't feel like wearing it anytime soon? Or maybe you would just happily replace it with something completely different?
Let's just be honest. Trying to forget about your feelings and the piece of jewelry that causes them doesn't make much sense. Especially, when you could benefit much more from selling such jewelry.
Instead of keeping it in your jewelry box forever, you can turn it into cash, and later, into something you really want.
It might be something you need but cannot afford at the moment, something you want to invest your money in, or some other beautiful jewelry for your close ones, or yourself.
There are plenty of options, but the fact is, that selling your redundant jewelry is a good solution. However, only if you get a great price for it! It is not worth selling your precious ring to just any store, or a pawn shop.
Are you wondering how to sell diamond eternity bands properly? Hear us out!
Finding a buyer who offers a decent price is not an easy task and can take a lot of your valuable time. Many people end up selling their precious jewels for a very low price and realizing it when it's just too late. Make sure you won't become one of them!
Save your effort and time, and see for yourself that SellUsYourJewelry.com will offer you the best possible price on the market.
In contrast to cunning jewelry buyers and pawn shops, SellUsYourJewelry.com has been a trustful and distinguished jewelry buyer since 1980.
SellUsYourJewelry.com is a buying division of the No.1 jewelry company in Miami – Gray and Sons Jewelers.
Branded jewelry is also available in Orlando.
The best jewelry buyers in Miami | Sell diamond eternity bands
As one of the most reputable jewelry buyers in the US, we offer you the best price for your jewelry on the market.
Selling your jewelry to our company is the most convenient, and comfortable way of selling your jewels. There are only 3 simple steps to follow – check them out on our website.
Our specialists will evaluate your diamond eternity ring with a professional approach and special care. The amazing customer service will always be there for you and answer all your questions.
The most important is your comfort and satisfaction. Trusting our company and joining the large group of our grateful customers is your best choice. Stay away from unknown buyers, and trust the professionals.
Come Sell Diamond eternity bands
Our company buys pre-owned luxurious, diamond eternity bands of all kinds.
The most popular jewelry brands of diamond eternity rings we buy include :
Van Cleef & Arpels, a luxury jewelry brand especially known for some unique, rare designs of their diamond eternity bands and other products.
Graff, a British top jewelry brand, which offers some amazing, timeless, and eye-catching choices since 1960!
Tiffany & Co., the leading luxurious jewelry brand, with one of the largest eternity bands collections…
Chopard, a Swiss head of luxury jewels shining with class and elegance…
Cartier Sell Diamond Eternity Bands
And many, many others, like Bvlgari, Cartier, and Harry Winston!
Our company will accept when you sell diamond eternity bands from the previous, and current collections.
The price to sell diamond eternity bands will also depend on some other factors. For example, what kind of precious metal the band is made of. The most commonly used are 18k yellow gold, rose gold, white gold, platinum, or silver.
The diamond's 4C (Cut, Color, Clarity, and Carat) is also one of the most important things.
Next, it will be the diamond Shape. There has always been a wide selection of diamond shapes, but the most popular ones are Round, Heart, Emerald, Princess, Asscher, Pear, Cushion, Baguette, Oval, Marquise, or Radiant.
Last but not least – the Certification.
You can also sell diamond eternity bands
Is your diamond eternity band GIA certified?
Certified diamonds are valued higher because of the provided description of their origin and quality.
Some of the well-known diamond grading institutions are GIA, AGS, IGI, EGL, and GSI. However, the GIA – Gemological Institute of America, is the world's most reputable diamond grading institution.
GIA certified diamonds quality is 100% authenticated and valued higher because their diamond grading standards are known as more strict than in other companies.
GIA diamond certification is considered the most frequently chosen institution when it comes to diamond grading.
If your diamond eternity ring is GIA certified, it is definitely a nice addition to its value!
Sell Diamond Eternity Bands To Us
SellUsYourJewelry.com buys luxurious, high-end, designer jewelry. We accept both modern and vintage jewelry from Chopard, Gucci, Harry Winston, Cartier, Louis Vuitton, Chanel, Bvlgari, Tiffany & Co., Graff, Van Cleefs & Arpels.
Moreover, our company is a top buyer of luxury watches from such brands as Cartier, Rolex, Patek Philippe, Audemars Piguet, Omega, Hublot, Corum, and Ulysse Nardin.
Other products we buy are sterling silver, gold, and GIA certified loose diamonds.
We will make sure that selling us your jewelry is an amazing experience for you. With SellUsYourJewelry.com, you will be 100% satisfied when you sell diamond eternity band to us.
If you want to talk to us directly, visit the Sell Us Your Jewelry / Gray and Sons Jewelers Showroom located in Surfside, Miami.
Buy excellent pre-owned jewelry in Miami
Buying luxurious jewelry from Gray and Sons Jewelers is a guarantee of the best quality and price – no doubt about it.
Gray and Sons Jewelers is a No.1 used jewelry seller in Miami, Miami Beach, Coral Gables, Brickell Ave, Bal Harbour, Bay Harbour, Pinecrest, Fort Lauderdale, Sunny Isles, and West Palm Beach. Come sell diamond eternity bands to us!
It is also a distinguished company in California, New York, Chicago, Massachusetts, Pennsylvania, Nevada, and Texas.
The company sell diamond eternity bands 100% authenticated, excellent used jewelry of the highest quality.
From unique diamond engagement rings and wedding bands to luxurious bracelets and necklaces. There are always multiple, special offers just waiting for you to discover!
Gray and Sons Jewelers offers luxurious used watches, GIA certified diamond jewelry, designer jewelry, sterling silver, and accessories.
In our store, you can always find a wide selection of luxurious products from Cartier, Rolex, Graff, Chopard, David Yurman, Harry Winston, Tiffany & Co., and others. Check out all of them on our website and explore their amazing products at a lower price!
To get in touch, you can either visit our Showroom, email us, or call us. For more information, contact our customer service and view the helpful FAQ on our website.
sell diamond eternity bands
The Purchasing and Consignment Division of Gray & Sons


Be the first to know | SEE OUR CATALOG