March 24th, 2023
Sell Estate Jewelry Orlando
---
Looking to sell estate jewelry in Orlando? Jewelry is a status symbol and has been designed to adorn every part of the body, from hairpins to toe rings. Jewelry is one of the desired liquid assets and disposal of it is never a problem But to get a good salvage price for jewelry is never being achieved from local pawn shops or online sites, such as eBay and Craigslist.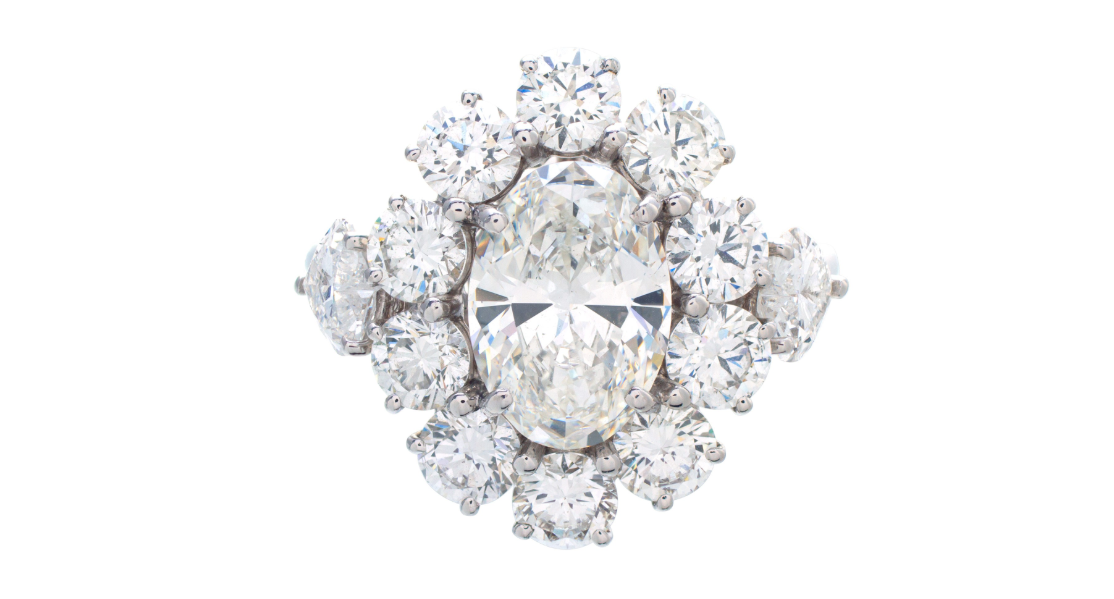 Jewelry and diamond buyer in Orlando, Florida
The online sales of jewelry articles have been constantly disrupted because of fraud and theft. Hence, it has become a necessity for reputed jewelers to start expanding their businesses by providing online services. We buy and sell estate jewelry in Orlando.
Sell Estate Jewelry Orlando
In order to get the jewelry sellers an authentic review of their jewelry and compensate them with competitive prices, Gray & Sons Jewelers provide a simple and easy solution via the e-commerce platform – Sell Us Your Jewelry. The focus is to provide jewelry sellers/buyers an opportunity to sell/buy jewelry while enjoying the comfort of homes.
Establishing our name and reputation in the jewelry business, our services through the online market, hence provide sellers/buyers a door towards trust and reliability. We have established a number of showrooms across the states, one of which is located in Orlando, where sellers can visit and bring their jewelry to us for evaluation and also get a free quote for their exotic precious jewelry. We buy and sell estate jewelry in Orlando.
We buy all kinds of jewelry in Orlando.
The Anatomy of a Jewelry
Jewelry is made from a wide range of materials, as it may come in various forms of precious metals and/or in a combination with gemstones. Most expensive metals used to frame jewelry include;
Gemstones are studded within the above metals to make jewelry even more luxurious and elite. Some of the most used gems in the jewelry of various kinds comprise of:
You can sell estate jewelry Orlando.
Gold Jewelry
As old as 4000 B.C., gold has been employed in the making of exotic, luxurious and precious jewelry of various forms and kinds. For millenniums, Gold-based jewelry has been mostly selected as a gift article to celebrate occasions of accomplishments. Among all the jewelry-frame compositions, Gold-composed jewelry is more commonly used across the globe and hence, devised one of the huge business markets. Apart from the traditional yellow-gold, now it has also been introduced in hues of white-gold, rose-gold and green-gold.
We also buy branded jewelry in Orlando.
Platinum Jewelry
Platinum jewelry has made waves in the jewelry industry since the mid-nineteenth century. Platinum is the most expensive and precious among the other four metals used for jewelry. It was once associated with the elite and rich, but today it is made accessible to the commoners as well.
In recent times, there is a growing demand for platinum jewelry, and has become a premium choice for the masses. It is popular among buyers due to its resistance to corrosion and minimal maintenance costs. Nowadays, when it comes to bridal rings, platinum rings are the most sought-after.
Palladium Jewelry
Palladium discovered by William Hyde Wollaston at the start of the 18th century, not too long ago as compared to other precious metals, has been used to make jewelry articles since 1939. Being inherently white precious metal, its jewelry is most adored by those who are allergic to other metals. Due to the rising monetary costs of other metals, Palladium has gained immense popularity within the Chinese jewelry market. In 2009, Palladium was officially issued two hallmarks by the jewelry industry; 500 and 950.
Sell Us Your Jewelry is the number 1 jewelry buyer in Orlando.
Silver Jewelry
Silver, one of the most used metals for jewelry and coins across millennia, was discovered as early as 4000 B.C. But, silver has always carried the allure of being adorned as a fine jewelry article. Apart from jewelry and coins, silver has been employed to craft sterling silverware and decor articles. Silver, due to its ability to react with other metals/materials, is mixed with other metals, before being crafted as a fine jewelry article and hence, defining a wide range of amalgamated Silver Jewelry!
Diamond/Stone-studded Jewelry
Diamond is a gemstone but it is more precious than metals used for jewelry making. For a long, it has been a highly traded commodity. Generally, the diamond is mostly used for engagement rings.
Diamond rings are usually crafted by enclosing diamonds within gold or platinum casings over a similar metal loop. However, jewelry brands have also crafted diamonds, ruby, sapphire, and amber stones within necklaces, bracelets, and earrings, thereby constructing a huge range of diamond jewelry. Come sell estate jewelry in Orlando.
You can sell estate jewelry in Orlando.
What "Sell Us Your Jewelry" Provides when you Sell Estate Jewelry Orlando?
We, Sell Us Your Jewelry, provide online services for those who are interested in liquifying their gold assets or are thinking of investing in jewelry. A jewelry seller/buyer can have swift access to our services. Following steps need to be followed by sellers to get a deal for their jewelry–buying process:
Book an appointment with us on our site and ship us the jewelry which is intended to be sold/repaired.
Our experts will determine the weight along with the authenticity of the jewelry and provide the seller with a free quote.
If agreed to our offer, a deal is officially signed with the seller
A quick transfer of price is made either through the wire or via cash on a visit to our showroom.
Sell Estate Jewelry Orlando Showroom
In Orlando, we, Sell Us Your Jewelry have established our name and reputation within the jewelry industry. You can visit our shop during working hours to get an expert opinion regarding selling, buying, polishing, and/or repairing jewelry.
Our expert will look into your branded estate jewelry and will give an expert opinion through which we offer you with price-quote. Here at Orlando showroom, we also provide services regarding jewelry repair, including but not limited to, battery replacements, polishing, and/or bracelet resizing.
Sell estate jewelry Orlando and Other Services
Apart from jewelry of various kinds and of various notable brands, we, Sell Us Your Jewelry also deal in branded watches and sterling silverware across the United States. For more details, feel free to get in touch with us.
Sell estate jewelry and watches today
Sell Us Your Jewelry (SUYJ) is the #1 jewelry buyer in the nation. Headquartered in beautiful Surfside, FL, and surrounded by Bel Harbour, Miami, and Miami Beach, SUYJ is where to sell a Rolex, especially after getting our impressive Rolex Prices.SUYJ also has the best jewelry consignment service in the industry. Sell jewelry, for example, sell Tiffany jewelry, estate jewelry, sell engagement rings, and even sell Van Cleef and Arpels after receiving our expert-vetted jewelry quotes.
The Purchasing and Consignment Division of Gray & Sons


Be the first to know | SEE OUR CATALOG