August 8th, 2023
Sell Rolex Submariner Miami For Top Dollar
---
#1 Rolex Watch Buyer * Top US Used Rolex Watch Seller * #1 Used Rolex Watch Inventory * Highest payouts for your Rolex* Best Price Guaranteed * Instant Cash * Highly Trained Rolex Timepiece Staff * #1 Highest Prices for your Rolex* Free Valuation

Buy, Sell, Trade, Consign Used Rolex Watches with
Gray and Sons Jewelers and www.sellusyourjewlery.com
The Rolex Submariner is one of the most iconic watches released by Rolex in the 1950s. It continues to be one of the most worn, loved, and admired watches of all time. If you want to sell Rolex Submariner Miami, you've landed in the right place.
Sell Us Your Jewelry has been buying pre-owned, vintage, modern, and antique jewelry and watches for the past 40 years. The Rolex Submariner is another excellent Rolex model which piques our interest and we're always looking forward to buying them.
We buy more than just Rolex watches and we also purchase Patek Philippe, Ulysse Nardin, Omega, Audemars Piguet, Cartier, Breitling, Vacheron Constantin, Hublot, Corum, Piaget, IWC, Panerai, Breguet, Jaeger Lecoultre, Franck Muller, Roger Dubuis, and many more watches.
Sell Us Your Jewelry is the top and the most experienced Rolex Submariner buyer in Miami and if you want to sell a luxury watch then our team would happily accommodate you and give you market competitive price.
Top Rolex Submariner Buyer Miami Florida
Even though the Rolex Submariner was introduced in 1954, its history goes a little bit back to 1926. In 1926, Rolex introduced the Oyster which was its first watch with a hermetically sealed case. This watch was the first-ever waterproof watch and took the watch industry by storm. The Oyster was the first of many watches with waterproofed cases.
The Rolex Submariner was presented for the very first time to the public at the Basel watch fair of 1954 and since it has released it's become the go-to watch for divers. The first submarine watches released were reference 6204 and 6205, both of these were powered by a 1030 caliber.
The Submariner has undergone several changes over the years such as improved water resistance, more powerful movements, etc. However, what initially made it special still remains a part of the watch which is its sporty elegance and innovative design. The Submariner isn't just a diver's favorite watch but also is loved by Hollywood. It made several appearances in movies alongside leading heroes including James Bond in the first Bond movie. Sean Connery as James Bond wore the Reference 6538.
Sell Rolex Submariner with Box and Papers
Number #1 Rolex Submariner Buyer
People don't realize how valuable luxury watches are, especially Rolex watches. They trust their local pawnshops and jewelers and end up selling them for much less than they are. We pay the highest rate you can get for a Rolex submariner in the market. With our years of experience working in the field, we understand how valuable a watch is better than any jeweler. Our assessment team consists of six trained Swiss watchmakers which have a combined experience of 150 years of dealing in watches. Therefore, if you want to sell Rolex Submariner Miami, Sell Us Your Jewelry is your go-to place.
If your Rolex is broken and damaged, don't hesitate in bringing it in. We deal in broken Rolex model as well because we have the capability to restore hem to look as good as new.
Sell Rolex Submariner Miami – Box
Sell Rolex Submariner Miami
Selling your Rolex has never been easier. If you live in the Miami area, you can simply walk into our boutique and ask for a consultation. Our experts will examine your watch and provide you with a preliminary quote. If you're happy with the quote, we can proceed with the process and within a matter of minutes, you can walk out with cash in your hand. However, if you want time to think about it, feel free to get your watch appraised and then leave without any pressure of selling it.
If you don't live near our boutique or you prefer online transaction, you can follow the simple three step process to sell Rolex Submariner Miami:
Fill in the form with details to get a preliminary quote
Ship in the watch for evaluation.
Get the final quote and if you're happy with it we can finalize the deal and you will receive the money immediately.
So, waste no more time and energy and sell Rolex Submariner Miami today.
CALL: 305-770-6955.
TEXT: Vika at 786-266-4763 for a fast response.
EMAIL: sell@grayandsons.com
WEBSITE: www.sellusyourjewelry.com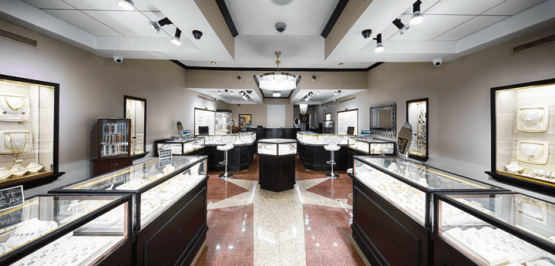 Contact Sell Us Your Jewelry to Sell Your Rolex for the BEST PRICE.
THINGS TO DO IN MIAMI
What are the best things to do in Miami?
What is the secret of Miami? What makes so many people fall irretrievably in love with this place? Everyone knows that Miami is a multicultural city, full of street art and sandy beaches, but also a business center. But what makes it truly special, is the combination of its unique tropical vibe and sunny beaches with the famous luxury nightlife and big city energy.
Are you visiting Miami anytime soon? Check out the list of the best things to do in Miami. This list contains the names, links, and descriptions of some of the top places to visit and the best things to do in Miami. With this list you will make the most of your time in the Magic City!
Top 5 Things To Do in Miami
Located in the south of Miami, the Everglades National Park is an ideal destination for a short, one day trip and a great place to relax among nature. The park was inscribed on the UNESCO World Heritage List and is famous for the alligators and crocodiles that live there, as well as other reptiles and numerous bird species. You can watch the animals in their natural habitat and learn some interesting facts from the tour guide while enjoying the tropical wetlands. Definitely one of the top things to do in Miami.
Bal Harbour is heaven for those who love shopping and dining in the most luxurious style. Even having a nice walk there can be a great way to spend the evening. When you're there, make sure you visit the Gray & Sons Jewelers showroom located just next to the luxury Bal Harbour Shops. Gray & Sons Jewelers is a renowned and leading jewelry company with over 42 years of experience in the industry. At Gray & Sons Jewelers you can find a dream jewelry piece or luxury watch for yourself or your loved ones.
If you want to find yourself in an Italian movie, the Vizcaya Museum & Gardens is the place. Beautiful Renaissance garden, majestic mansion, and much, much more to see while exploring this 20th century estate. This magical place is a must see and one of the top things to do in Miami, especially if you're into architecture, gardens, and charming atmosphere.
One of the most famous places in Miami, also known as SoBe. Both at day and night, this place is bustling with life attracting tourists and locals. Sunbathing on Miami's most famous beach and then strolling along Ocean Drive, where you'll find plenty of cafés, restaurants or exclusive boutiques, is one of the best things to do in Miami and a great way to spend even a whole day.
One of the best things to do in Miami for those who love exploring the underwater world. Take a snorkeling or scuba diving tour in the clear waters of Biscayne National Park and explore the amazing reef and mysterious wrecks. If you're lucky, you will also see dolphins and sea turtles.
When it comes to the best things to do in Miami, it's not easy to choose just a few attractions. The list above shows some of the must see places in Miami, but there is much, much more. As a place famous for luxury lifestyle, Miami is associated with luxury shopping places. There is a huge choice of the most expensive fashion brands like Chanel, Gucci, Dior, and any luxury brand you would think of. For those who love top cars, in Miami you can get such stars as Rolls Royce, Bentley, Porsche, or Lamborghini. Miami is also the best place wbecause it's home to Sell Us Your Jewelry. Sell Us Your Jewelry is known for the best prices and top ratings
If you're into luxury jewelry and watches, you should visit Sell Us Your Jewelry, the best place to buy, sell, trade, consign, repair, restore used watches and jewelry in Miami. Getting the most cash for your luxury watch or jewelry can be one of the best things to do in Miami. Sell Us Your Jewelry is known for the best prices for used luxury jewelry and watches, modern watches, vintage watches, and diamond watches, such as:
If you have any questions, Chat with a specialist Victoria.
Get In Touch
WEBSITE: www.sellusyourjewelry.com
www.grayandsons.com
CALL: 305-770-6955.
TEXT: Vika at 786-266-4763 for a quick response.
EMAIL: sell@grayandsons.com
Gray and Sons Jewelers specializes in Pre-Owned, Estate,
Vintage, Antique, Heirloom, Used Watches & Jewelry
We Buy, Sell, Trade, Consign and Repair Used and Pre-Owned Watches and Jewelry
Our customers say; "There are no better certified pre-owned Watch Specialists & Jewelers than Gray and Sons Jewelers in all of Florida and US"
Visit www.sellusyourjewelry.com and www.grayandsons.com


The Purchasing and Consignment Division of Gray & Sons


Be the first to know | SEE OUR CATALOG