The Best Place To Sell A Watch In Surfside
Get Your Free Quote
Are you roaming around to sell watch Surfside at the best price? Don't roam further to find "where to sell luxury watch near me"? Now, you have a lot of places available where you can sell watches online. Some of the businesses are actually buying luxury watches and jewelry at the highest prices that make it easy for you to sell your precious item.
One of the best yet trustworthy companies to sell your watch is Sell Us Your Jewelry. Sell Us Your Jewelry is a jewelry purchasing company that has been in the industry for over 40 years buying the jewelry, watches, and other non-jewelry items at the highest prices.
So, don't look further and visit the Sell Us Your Jewelry to trade your item for the high amount of cash.
You can sell your watches at Sell Us Your Jewelry.
Sell Us Your Jewelry- A Name Of Authenticity
Since your luxury watches are your investments, and you will always look for the buying company that can give you an honest rate of it. Sell Us Your Jewelry gives you the standard of your item based on the proper evaluation and inspection of your item.
Our workforces include the various qualified and expert watch buyers who know how to lead the inspection of your watch and gives you the rate that does justice with the item.
So, none of the discrepancies will remain between the offered rate and the worth of your watch. Be it a Rolex or a Cartier watch; our buyers are there to help you with the entire process of selling your precious watch.
Sell Patek Philippe Online
What Watches Do We Purchase?
At Sell Us Your Jewelry, we buy watches from various brands, be it vintage or a luxury watch. So, if you have a watch of any high-end brand, you can converse with our luxury watch buyer to get the best price of it.
We are more than happy to buy watches from Rolex, Cartier, Patek Philippe, IWC, Hublot, Panerai, Piaget, Richard Mille, Jaeger-LeCoultre, Breitling, Audemars Piguet, and add their models from our website. So, if you own any watch of brands as mentioned above, you are more than welcome to make an appointment with us.
The Best Place To Sell watch Surfside, Rolex, Cartier, And Watches Of Other Brands.
Sell Us Your Jewelry is an authorized company that is known to be the best buyer of high-end watches. You can bring any model of Rolex, Cartier, Patek Philippe, and watches of other brands such as Hublot, Panerai, Piaget, and IWC.
We do deal in various models of these brands that include, Patek Philippe Aquanaut 40mm 5167a-001, Patek Philippe Tegola "Hour Glass" 21.5mm 1593, Patek Philippe Ellipse 30mm 3798, Cartier Santos, Cartier Panthere, Cartier Ronde, Cartier Tank Francaise, and many more Cartier models.
Moreover, if you aren't sure whether we buy the watch model you want to sell or not, you can show us your watch by visiting us.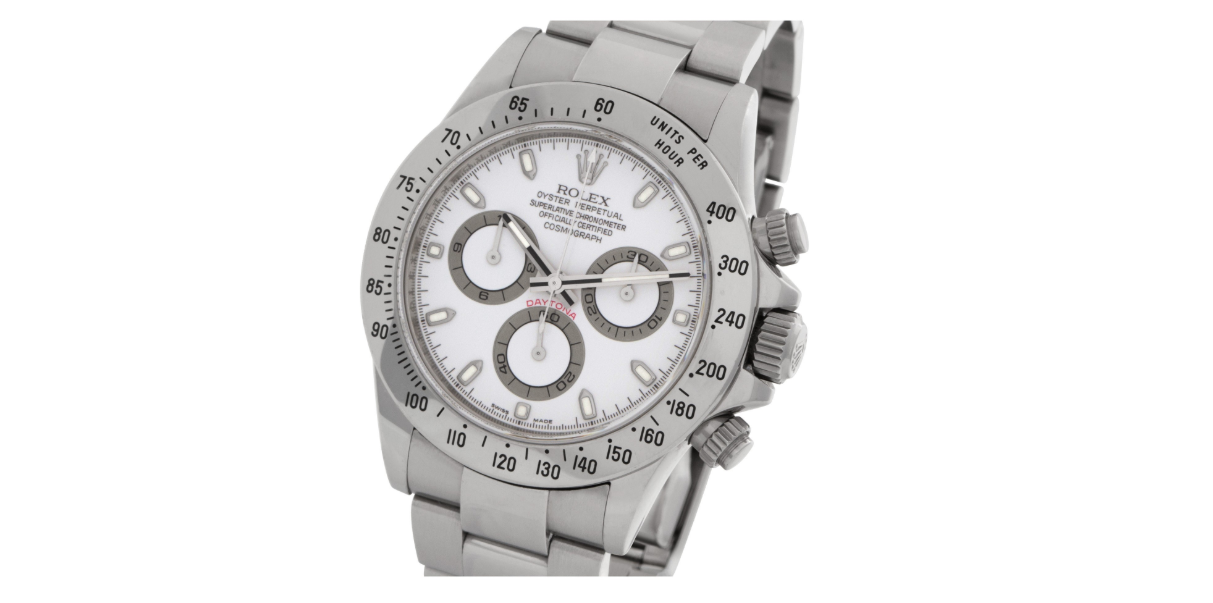 You can sell Rolex watches in Surfside.
Steps To Get An Offer For Your Watch
At Sell Us Your Jewelry, it is quite easy and smooth to get an offer to sell watch Surfside. On the acceptance of the offer, you will get your cash, and thus your item will be sold. Our watch buyer ensures that you don't have to undergo the various processes to sell watch Surfside and make it convenient for you. First of all, you need to gather your watches and jewelry pieces that you intend to sell.
We also buy vintage and pocket watches in your nearby areas.
Then, make an appointment by giving us a call. One of your appointments is booked, be prepared to visit us on the appointment day. When you visit us, our buyer will investigate the basics of your watch, such as its model. Then, he/she will inspect your watch to make an offer. After a complete appraisal of your item, you will receive an offer for your item to sell watch Surfside.
The given offer depends on the material, brand, and model of the watch while considering the market's conditions. Moreover, the buyer will observe your item and its worth in the market. As you get an offer, it's up to you if you are willing to accept it or not to sell watch Surfside. We will be here to educate you on the nuts and bolts of the offer.
So, our way of assisting you will help you sell watch in Surfside for the good.
You can also sell us your used branded watches in Surfside.
Why Consider Us To Trade Your Watch For Money?
At Sell Us Your Jewelry, our entire workforce looks for the watch pieces and gives you the offer that can actually benefit you to meet your financial needs. We have a team of expert buyers from online watch buyers to Rolex buyers.
Our buyers are fully committed to meet your requirements to sell watch Surfside. Moreover, if your watch needs fixings, our buyers will fix it so that you can sell it for more.
Another main thing that distinguishes us from other buyers is that we are another name of reliability, competitive offers, and expertise. With years of experience, we know how to make it the process of selling secure, fast, and reliable for you to sell watch Surfside.
Rolex Gold Watches
We do understand the sentimental value of your vintage watches and thus provides you with an offer that can do complete justice with the watch.
Our buyer will undergo the complete inspection process. The process will be based on the comprehensive valuation of your watch from every nook and cranny. Considering the market's economic condition, competitive rates, and the material/metals used in the manufacturing of your item, our buyer will give you an accurate offer. When dealing with us you will want to sell watch Surfside.
What's stopping you from selling your watch to us? We will provide you a complete appraisal of your item using high tech tools and will give you the highest rate of the item when you sell watch Surfside.

Sell Watch in Surfside
Trust The Accredited Buyers: Contact Us
We do not only buy luxury watches but also interested in vintage and timepieces of jewelry. So, whenever the thought convinces you to trade your watch with cash, your first option should be the accredited company, such as Sell Us Your Jewelry to sell watch Surfside. To get the highest rate of your watch, contact us today by making a call on 305 770 6955.
Call Now
Toll Free: 1-800-918-2608
See us last! We will offer the best price.
We are #1 Jewelry and Watch Buyer in Surfside, Miami, Florida
The Purchasing and Consignment Division of Gray & Sons


Be the first to know | SEE OUR CATALOG