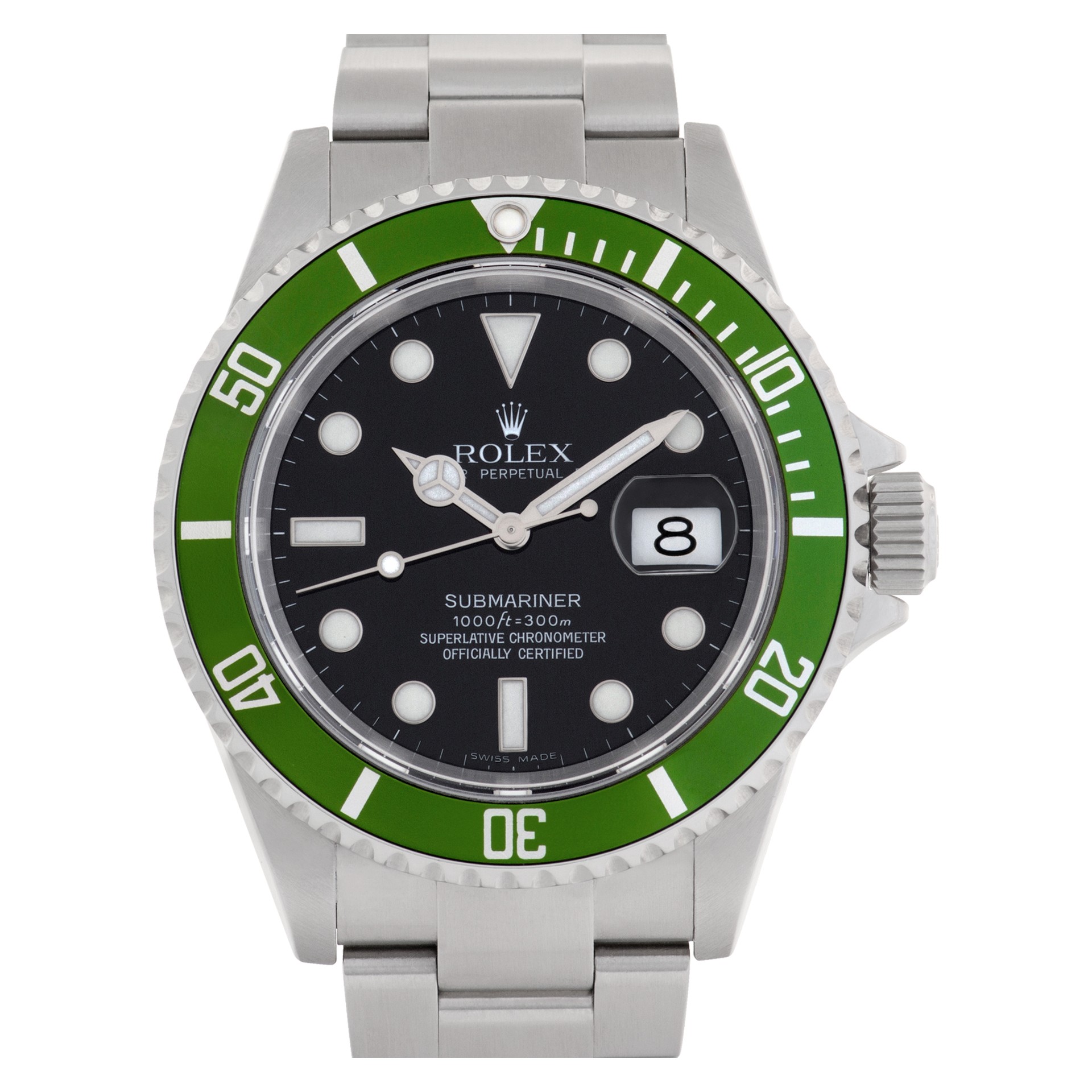 How to Sell Rolex Submariner Kermit to 100% Authentic Buyer
Get Your Free Quote
#1 Rolex Watch Buyer * Top US Used Rolex Watch Seller * #1 Used Rolex Watch Inventory * Highest payouts for your Rolex* Best Price Guaranteed * Instant Cash * Highly Trained Rolex Timepiece Staff * #1 Highest Prices for your Rolex* Free Valuation

Buy, Sell, Trade, Consign Used Rolex Watches with
Gray and Sons Jewelers and www.sellusyourjewlery.com

Rolex Submariner Kermit 16610lv Stainless Steel Black dial 40mm Automatic Watch
There are many online and e-commerce stores that provide you with the opportunity to sell your Rolex Submariner. But not every buyer owns a full rating for their services. If you are searching on how to sell Rolex Submariner Kermit, you are in the right place. The rating of an e-commerce store depends upon the following factors:
Providing seller with a quick evaluation of his/her watch
Providing seller with a fair price for the watch
Providing seller with instant cash on the spot
Providing seller the ease to sell from home
One of the trusted and reliable online stores, where you can sell Rolex Submariner Kermit without wasting your precious resources, is Sell Us Your Jewelry. With an experience of forty years, Sell Us Your Jewelry is the e-buying and procurement division of Gray and Sons Jeweler, the number one buyer and seller of Rolex watches in the United States.
Rolex Submariner Kermit 16610lv Stainless Steel Black dial 40mm Automatic Watch
There are few watches that have achieved a new milestone while setting a new trend in the history of watchmaking. Among those very few watches, Rolex Submariner has made its name by achieving the title of the first watch in history to operate at a depth of 100 feet underwater.
Rolex Submariner is an oyster perpetual watch collection that has a unidirectional rotatable bezel with Cerachrom insert and solid-link Oyster bracelet. Its 60-minute graduation allows sea divers to check their diving time. The 41 mm oyster steel case has a trip-lock triple waterproofness system that can resist up to 1000 feet of water depth. It has a scratch-resistant sapphire crystal that has a Cyclop lens over 3 o'clock.
To mark the 50th anniversary of the Rolex Submariner, back in 2003 Rolex introduced for the first time an oyster steel Submariner with a green aluminum bezel. The "LV" in the watch's reference is short for the French words "Lunette Verte," which means "Green Bezel."
A Rolex Submariner that came with a green ceramic bezel is nicknamed the "Kermit". Kermit is one of the popular and much-loved muppet frogs that is known for his funny punches and jokes. The resemblance of green color among the Rolex Submariner and the Muppet's Frog has led the watch to be named the "Kermit".
The Rolex Submariner "Kermit" is powered by 3235 Rolex Calibre and has a power reserve of 70 hours.
Rolex Submariner Kermit 16610lv Stainless Steel Black dial 40mm Automatic Watch
Rolex Submariner Kermit Box
If you have a Rolex Submariner "Kermit" and want to sell it hassle-free without the need to take your watch to different showrooms, fill out the watch quote form and contact our buying team. You will ship us your Rolex Submariner Kermit and we will take care of the rest by ensuring the following simple three steps procedure:
Evaluation of authenticity and value of your Rolex Submariner Kermit by our watch experts.
Quotation of a fair price for your watch.
If agreed to our quotation, instant delivery of cash on the spot or direct wire transfer.
Sell Us Your Jewelry has the complete answer to your question i.e., 'How to sell Rolex Submariner Kermit?' In order to get more familiar with us, visit our parent company website www.grayandsons.com. There you can get to know about our history, our physical showroom, and our thousands of satisfied customers throughout the United States.
May I Help You?
If you need further help on how to sell Rolex Submariner Kermit, contact us on our telephone number 305-770-6955.
You can also visit our showroom that is located at 9595 Harding Ave Surfside (Miami Beach). We will guide you on how to sell Rolex Submariner Kermit in addition to offering a decent quote for your watch. So, what are you waiting for?
CALL: 305-770-6955.
TEXT: Vika at 786-266-4763 for a fast response.
EMAIL: sell@grayandsons.com
WEBSITE: www.sellusyourjewelry.com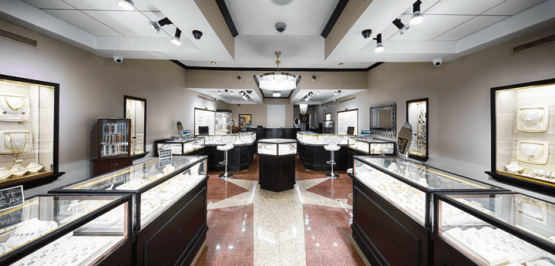 Contact Sell Us Your Jewelry to Sell Your Rolex for the BEST PRICE.

The Purchasing and Consignment Division of Gray & Sons


Be the first to know | SEE OUR CATALOG