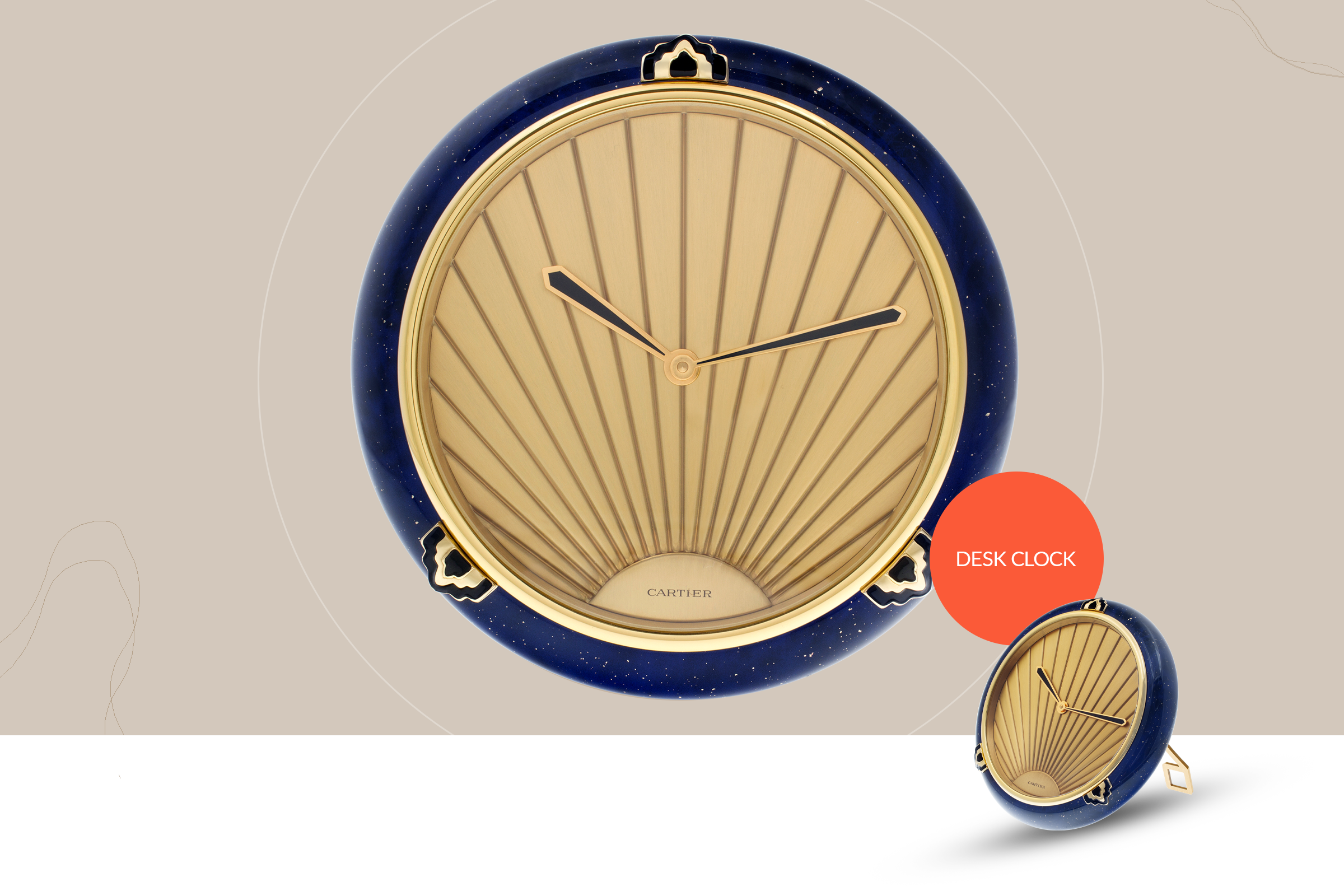 August 7th, 2023
Sell Cartier Desk Clock | #1 Best Cartier Jewelry Buyer
---
#1 Cartier Desk Clock Buyer * Top US Used Cartier Desk Clock Seller * #1 used Desk Clock inventory * Highest payouts for your Cartier* Best Price Guaranteed * Instant Cash * Highly trained Cartier Desk Clock Staff * #1 Highest Prices for your Cartier Desk Clock* Free Valuation

Buy, Sell, Trade, Consign Used Cartier Jewelry with
Gray and Sons Jewelers and www.sellusyourjewlery.com
About US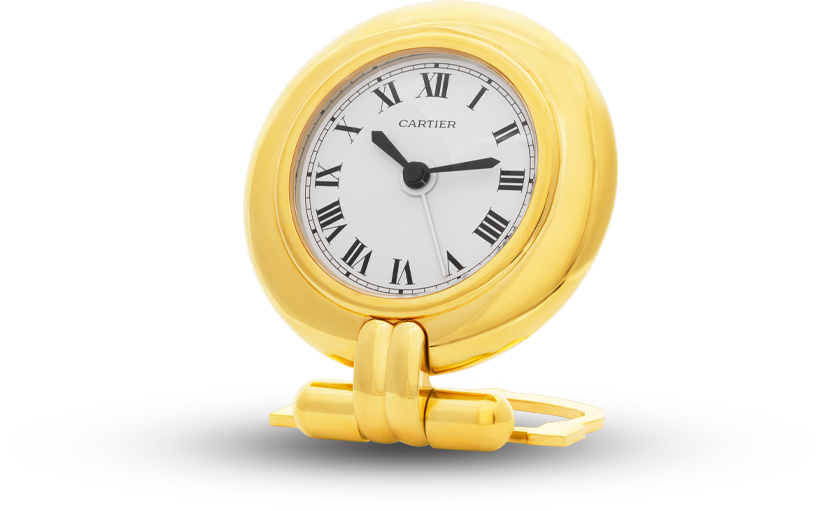 Sell Cartier Desk Clock
Cartier was founded in 1847 in Paris by Louis-François Cartier, and after so many years, it is still at the top of luxury jewelry brands. The prices of timeless Cartier jewelry are only rising, and this fact doesn't seem to change anytime soon. What is so fascinating about this French luxury jewelry brand? How much money can you expect when you sell preowned Cartier jewelry? We know the answers!
Timeless Cartier jewelry has been worn by some of the most glamorous people, including celebrities, famous actors, and models. Best quality materials, top-class work, and designs that always delight are the reasons why the prices of Cartier jewelry are very high. Likewise, preowned Cartier jewelry is still of great value, but only if you sell smart.
If you want to sell Cartier Desk Clock and benefit from it, make sure you're not wasting your valuable time on the wrong jewelry buyers. The jewelry buyer you should choose needs to meet at least these three conditions: long experience, reputation, and excellent customer feedback. You can also check what prices are offered by different luxury jewelry buyers and choose the one that meets your expectations.
The best place to sell Cartier Desk Clock and other luxury jewelry and watches is #1 Sell Us Your Jewelry. Besides reputation, excellent opinions and long experience, Sell Us Your Jewelry offers the best prices, and enjoyable sales process. The goal for Sell Us Your Jewelry has always been to give our clients a comfortable selling procedure and meet their expectations by offering the best price for their jewelry. That's why Sell Us Your Jewelry is the #1 top-rated Cartier Jewelry buyer in the U.S!
The fascinating Cartier jewelry made in 18k yellow gold, 18k white gold, 18k rose gold, and platinum includes bracelets, necklaces, earrings, ear clips, rings, pendants, and brooches. Sell Us Your Jewelry buys new and pre-owned Cartier jewelry from vintage and current collections and is the most renowned Cartier jewelry and Cartier Desk Clock buyer in the U.S.
If you're still unsure which buyer is worth your trust and time – Sell Us Your Jewelry is the answer. You'll always get the best price when you sell Cartier Desk Clock, luxury jewelry, watches, accessories, and home accessories. Sell Us Your Jewelry is the buying division of Gray & Sons Jewelers, a renowned company with over four decades of experience in the jewelry industry. Get your price quote below and enjoy!
About US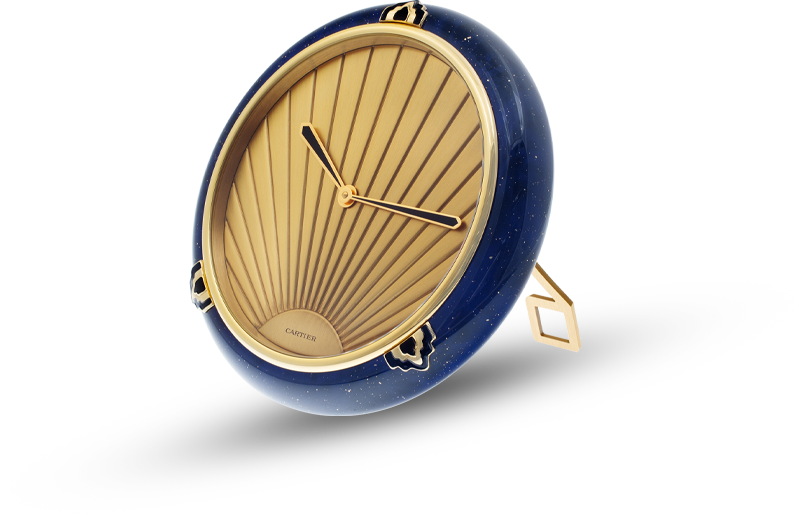 Sell Cartier Desk Clock Today
WE ARE INTERESTED IN BUYING
HOW IT WORKS

GET A VALUATION
Tell us about your jewelry with our simple form. The more information & photos you share with us the more accurate the market valuation will be.

SEND US YOUR JEWELRY
If you like the quote you'll receive a pre-paid shipping label including insurance. Face-to-face collection can also be arranged.

FULL JEWELRY INSPECTION
Once we receive your jewelry our qualified experts will inspect its condition and authenticity.

RECEIVE PAYMENT
Once finalized you will quickly receive payment via check or wire payment.
TESTIMONIALS
Alexey Khichenko

4 days ago
Incredible customer service. The manager Victoria did everything perfectly, I highly recommend contacting her. I bought a rolex gmt in perfect condition, at a very good price.
Mark Cecil

a year ago
I have sold two watches to Gray and Sons and bought one. Each time they went above and beyond my expectations. These guys are beyond trustworthy. I can't say enough good about them.
Irene Sharp

2 months ago
Amazing service, great selection of inventory! Friendly staff and welcoming environment. Thank Viktoria and Natalia.
Rich was so helpful in helping me find a necklace for someone special this past holidays on super short notice. exceeding my expectations. They get the job done!
Thank you!
Jason B

a year ago
I found a grey watch at a great price. More importantly the level of personalized service Viktoria provided made the difference. Her knowledge of the watch and assistance with my questions as well as details I hadn't considered were excellent. Five stars all around. I highly recommend Gray and Sons!
Ally Kutner

4 months ago
My fiancé and I went to Gray & Sons to transform my grandmother's stone (on an earring) into an engagement ring. They really took the time to listen to what I envisioned my ring to look like and then custom made my dream into reality. It is so beautiful. I look forward to wearing it forever. I cannot thank you enough. I highly recommend Gray & Sons. The quality of their work is beyond compare. Claudine is the best! She really knows her craft and goes above and beyond to ensure that the end product is exactly what you wanted, or in my case, better than I imagined.
HAVE QUESTIONS?
Our highly trained specialists, coupled with our international sales reach,
allow us to offer the very best prices for your jewelry.
Visit Us
9595 Harding Avenue,
Bal Harbour Florida 33154
Call Us
tel:305.770.6955
fax:305 865 9666
Email Us
The Purchasing and Consignment Division of Gray & Sons


Be the first to know | SEE OUR CATALOG