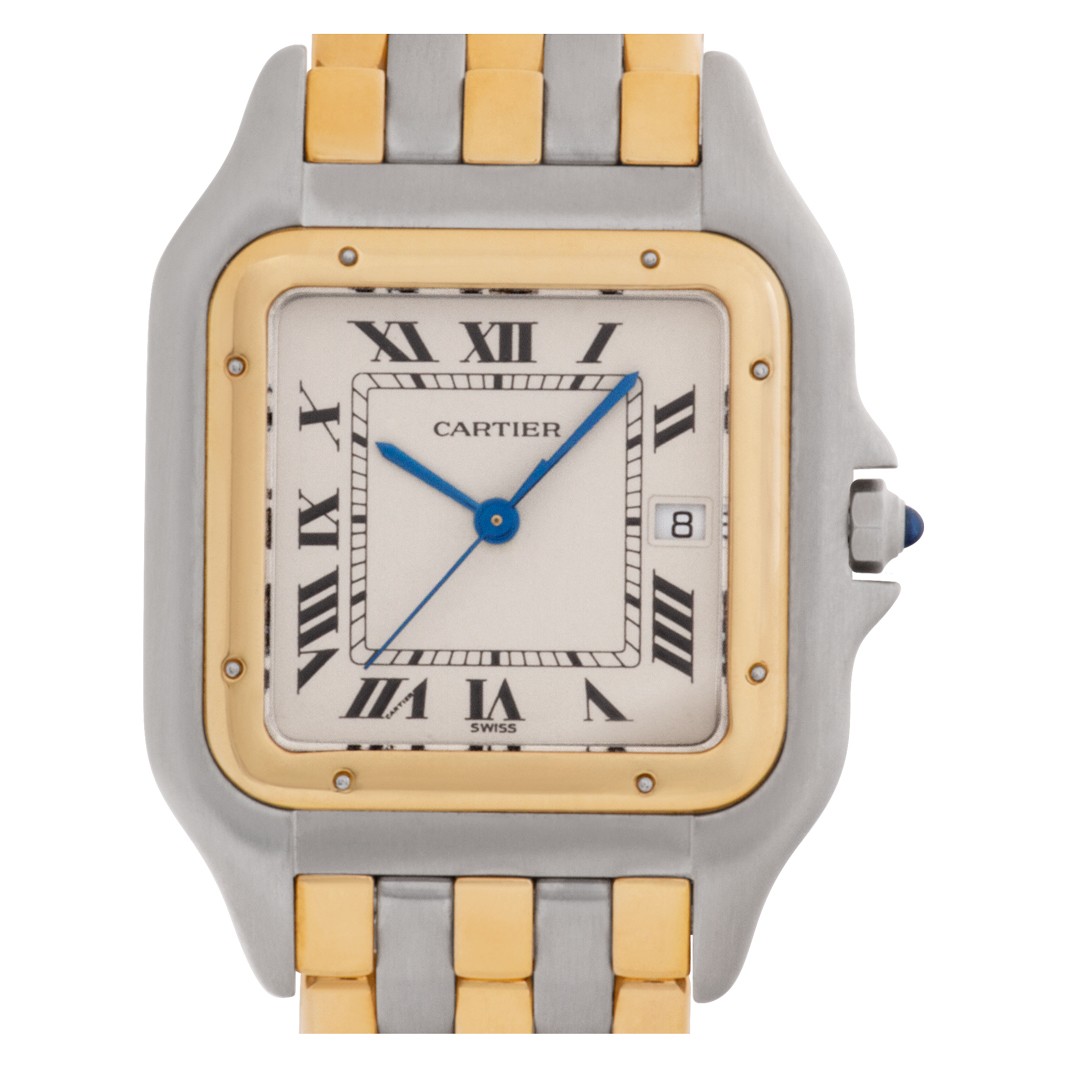 July 9th, 2023
Sell Cartier Panthere Miami Today to 100% Authentic Buyer
---
Sell Cartier Panthere Miami: A quintessential jewelry watch that's wild and feline
Do you ask the question "where do I sell my Cartier Panthère watch in Miami"?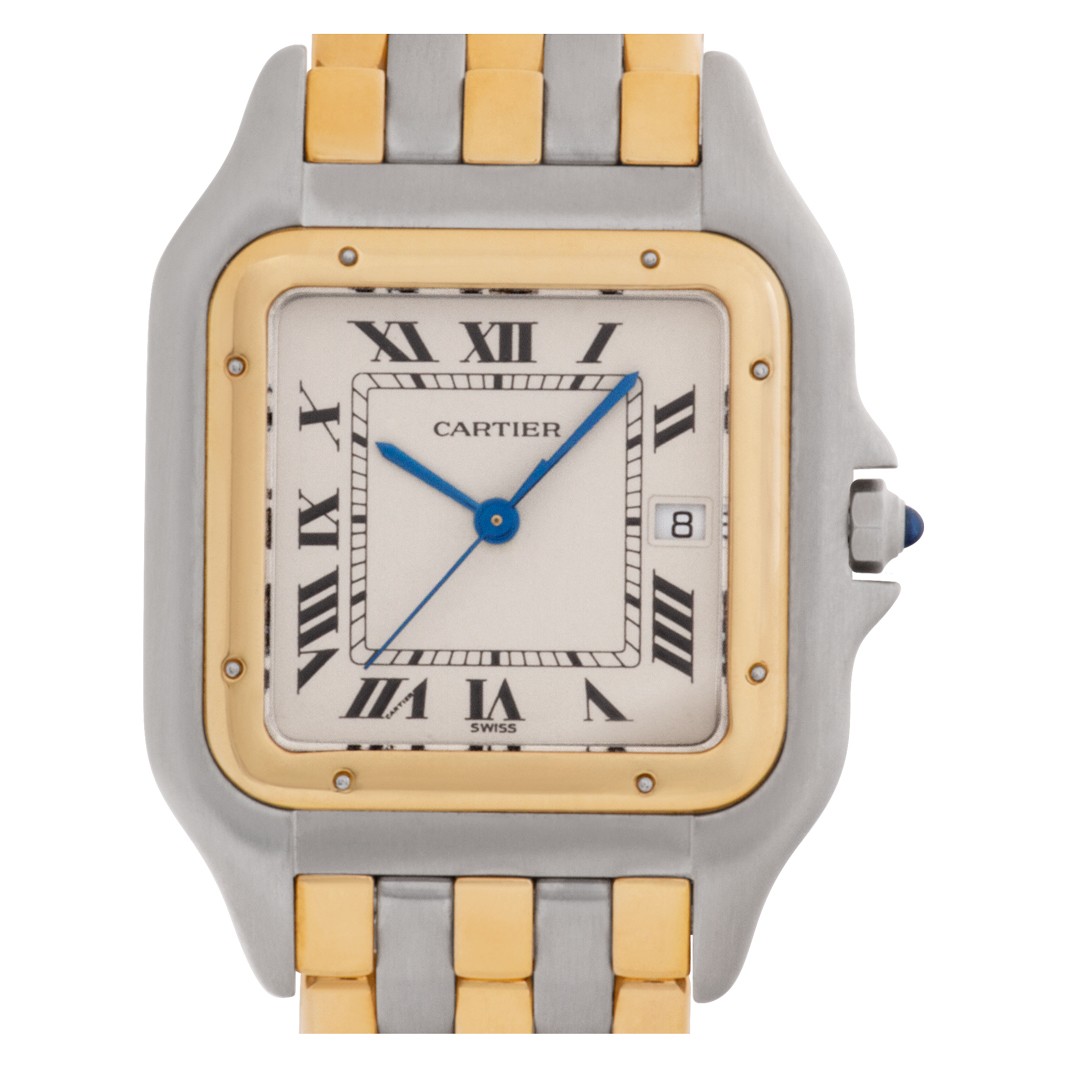 Sell Cartier Panthere Miami
Sellusyourjewlery.com is the best and only answer to that question. We specialize in buying preowned Cartier watches for the most money. Do not just take your modern or vintage Cartier watch to any basic jewelry or pawn shop? Where they do not have the experience or knowledge to evaluate your luxury Cartier watch.
Instead, come to sellusyourjewlery.com and have a Cartier watch specialist guide you through the process and give you more money for your used Cartier Ballon Bleu, Cartier Roadster, Cartier Ronde, Cartier Tank Francaise, Cartier Pasha, Cartier Calibre, Cartier Santos, Cartier Panthère, and many more Cartier models. Selling your like new or pre-owned Cartier watch should not be a tricky process. We have been buying used Cartier watches for over 40 years.
The best part is that we are not hidden in an office building somewhere but you can actually come and visit our luxury showroom in Miami, Florida, where we can evaluate your Cartier watch on the same day. If we're the last shop you visit, rest assured we pay the most!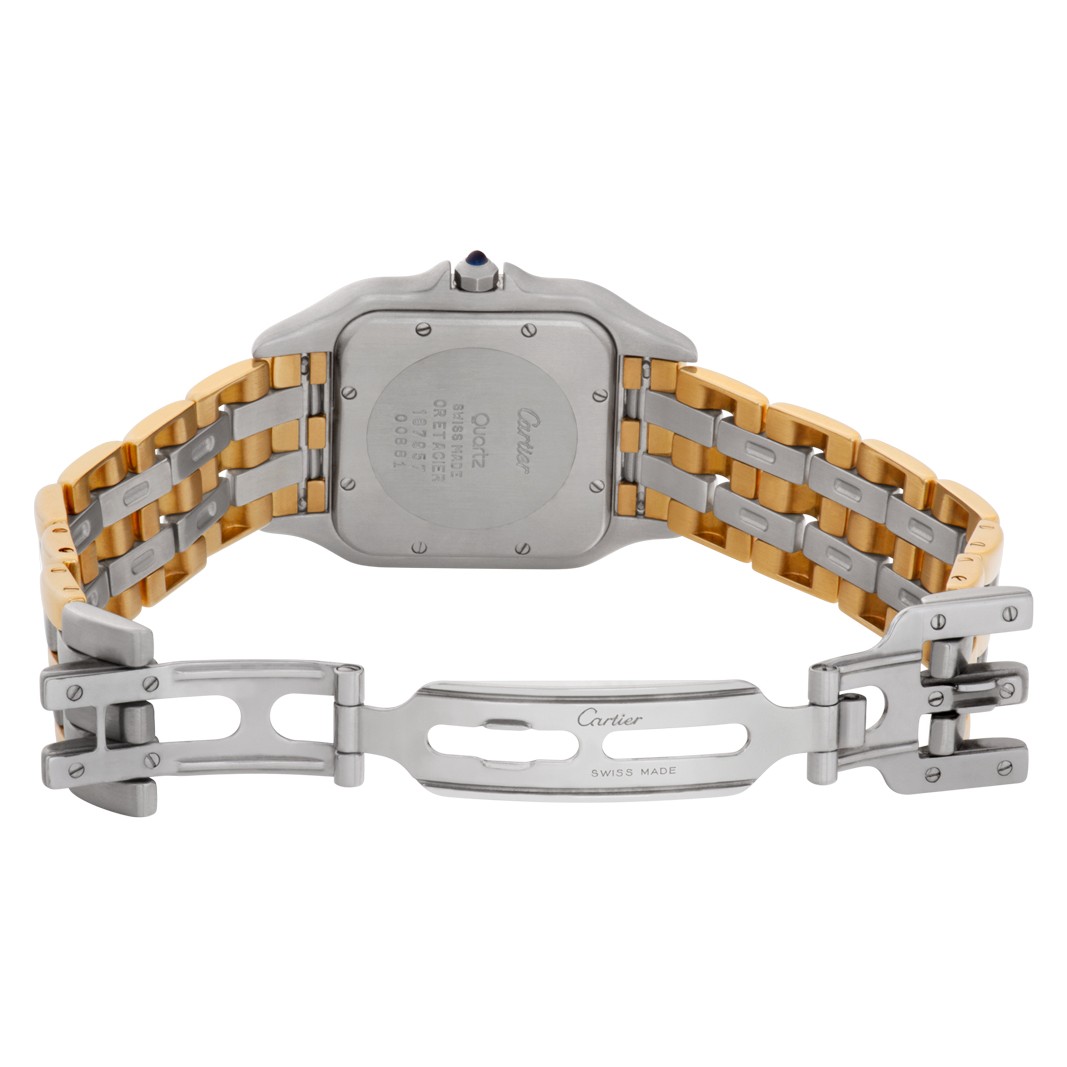 Sell Cartier Panthere Miami, Florida
Brief History
When it was launched in 1983, the Panthère watch pioneered the concept of a jewelry watch, playing an important role within the history of the Maison's watchmaking as one of the most popular and bleeding-edgepieces of the late 20th century. Embraced by people who loved the 80s, proving particularly popular with the art scene, the Cartier Panthère is a symbol of a bold era that feels ever-relevant today.
The Panthère watch is, above all, a piece of art. Redesigned and reimagined in 2017, it reflects liberated, joyful and triumphant femininity. The collection features over 25 models, including double and triple loop variations, as well diamonds-paved pieces. They serve as a dazzling homage to the 1980's and a tribute to the unrivalled attitude of the panther and the women who wear it.
The beloved Panthère was discontinued in 2004, and for the next thirteen years, it became one of the most highly sought-after Cartier models in the resale market. However, in 2017, the brand revived the legendary collection in two different sizes—22mm and 27mm—and nine different finishes—yellow gold, stainless steel, and two-tone yellow gold and steel, just like the originals, as well as rose gold, rose gold and black lacquer, rose gold with diamond bezel, white gold with diamond bezel, white gold covered in diamonds, and a limited-edition panther motif with diamonds and black lacquer.
Cartier Panthere Buyer in Miami
Design
There are several different variations of the Panthère. Some models are solid 18-karat yellow gold, some are stainless steel, and others are a two-tone mix of both materials. The two-tone is the most popular style, particularly for ladies. The Ref. W25028B6/1100 is a great example. This two-tone lady's model is 26mm with a steel case, a gold bezel, and a bracelet accented with alternating gold and steel links. This particular edition also features a date window at the five-o'clock position. The solid yellow gold model is the second most popular for women, like the Ref. W25022B9/1070. This model is a daintier 17mm and includes a date window at the three o'clock position.
Cartier Panthere Miami
Attention To Detail
Other than the addition of new sizes and finishes, the overall aesthetic of the relaunched Panthère remains true to the original, with a square case and bezel dotted with exposed screws, a white dial with Roman numerals, and blue accents on the hands or crown. The re-introduction of the Panthère is a highly anticipated and celebrated moment for both the Cartier brand and Cartier enthusiasts alike.
THINGS TO DO IN MIAMI
What are the best things to do in Miami?
What is the secret of Miami? What makes so many people fall irretrievably in love with this place? Everyone knows that Miami is a multicultural city, full of street art and sandy beaches, but also a business center. But what makes it truly special, is the combination of its unique tropical vibe and sunny beaches with the famous luxury nightlife and big city energy.
Are you visiting Miami anytime soon? Check out the list of the best things to do in Miami. This list contains the names, links, and descriptions of some of the top places to visit and the best things to do in Miami. With this list you will make the most of your time in the Magic City!
Top 5 Things To Do in Miami
Located in the south of Miami, the Everglades National Park is an ideal destination for a short, one day trip and a great place to relax among nature. The park was inscribed on the UNESCO World Heritage List and is famous for the alligators and crocodiles that live there, as well as other reptiles and numerous bird species. You can watch the animals in their natural habitat and learn some interesting facts from the tour guide while enjoying the tropical wetlands. Definitely one of the top things to do in Miami.
Bal Harbour is heaven for those who love shopping and dining in the most luxurious style. Even having a nice walk there can be a great way to spend the evening. When you're there, make sure you visit the Gray & Sons Jewelers showroom located just next to the luxury Bal Harbour Shops. Gray & Sons Jewelers is a renowned and leading jewelry company with over 42 years of experience in the industry. At Gray & Sons Jewelers you can find a dream jewelry piece or luxury watch for yourself or your loved ones.
If you want to find yourself in an Italian movie, the Vizcaya Museum & Gardens is the place. Beautiful Renaissance garden, majestic mansion, and much, much more to see while exploring this 20th century estate. This magical place is a must see and one of the top things to do in Miami, especially if you're into architecture, gardens, and charming atmosphere.
One of the most famous places in Miami, also known as SoBe. Both at day and night, this place is bustling with life attracting tourists and locals. Sunbathing on Miami's most famous beach and then strolling along Ocean Drive, where you'll find plenty of cafés, restaurants or exclusive boutiques, is one of the best things to do in Miami and a great way to spend even a whole day.
One of the best things to do in Miami for those who love exploring the underwater world. Take a snorkeling or scuba diving tour in the clear waters of Biscayne National Park and explore the amazing reef and mysterious wrecks. If you're lucky, you will also see dolphins and sea turtles.
When it comes to the best things to do in Miami, it's not easy to choose just a few attractions. The list above shows some of the must see places in Miami, but there is much, much more. As a place famous for luxury lifestyle, Miami is associated with luxury shopping places. There is a huge choice of the most expensive fashion brands like Chanel, Gucci, Dior, and any luxury brand you would think of. For those who love top cars, in Miami you can get such stars as Rolls Royce, Bentley, Porsche, or Lamborghini. Miami is also the best place wbecause it's home to Sell Us Your Jewelry. Sell Us Your Jewelry is known for the best prices and top ratings
If you're into luxury jewelry and watches, you should visit Sell Us Your Jewelry, the best place to buy, sell, trade, consign, repair, restore used watches and jewelry in Miami. Getting the most cash for your luxury watch or jewelry can be one of the best things to do in Miami. Sell Us Your Jewelry is known for the best prices for used luxury jewelry and watches, modern watches, vintage watches, and diamond watches, such as:
If you have any questions, Chat with a specialist Victoria.
Get In Touch
WEBSITE: www.sellusyourjewelry.com
www.grayandsons.com
CALL: 305-770-6955.
TEXT: Vika at 786-266-4763 for a quick response.
EMAIL: sell@grayandsons.com
Gray and Sons Jewelers specializes in Pre-Owned, Estate,
Vintage, Antique, Heirloom, Used Watches & Jewelry
We Buy, Sell, Trade, Consign and Repair Used and Pre-Owned Watches and Jewelry
Our customers say; "There are no better certified pre-owned Watch Specialists & Jewelers than Gray and Sons Jewelers in all of Florida and US"
Visit www.sellusyourjewelry.com and www.grayandsons.com

The Purchasing and Consignment Division of Gray & Sons


Be the first to know | SEE OUR CATALOG