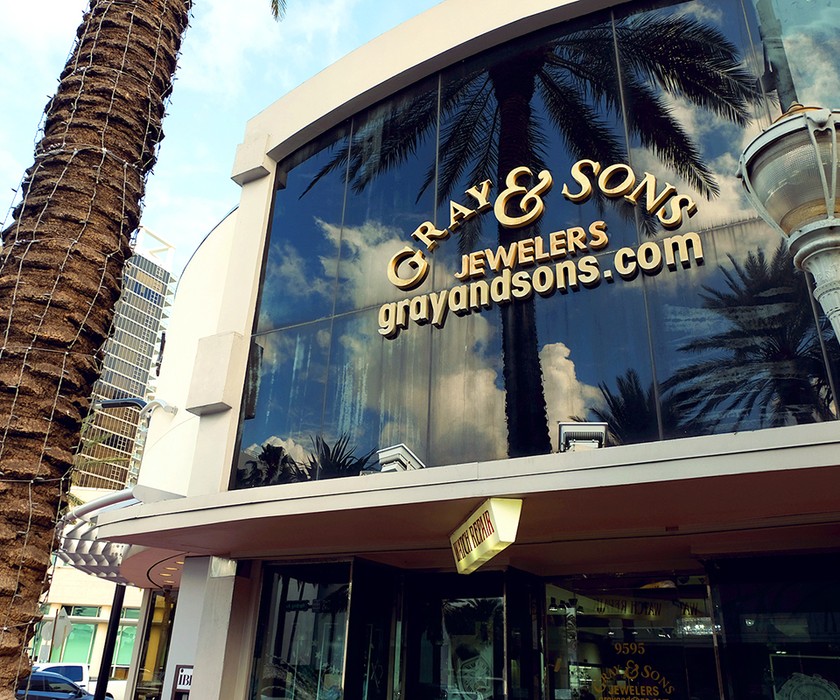 #1 Sell Jewelry Coral Gables Miami, Engagement Ring, Diamond Buyer
Get Your Free Quote
Let go of your old sentiments! | Sell Jewelry Coral Gables Miami
Owning less is the new fashion today. People are getting rid of their old belongings, which are no longer in their use. Old jewelry is one of those possessions which are kept in jewelry boxes for years and are seldom worn.
Sell Diamond, Jewelry, and Luxury Watches in Miami
Your jewelry box can have grandma's antique necklace, designer jewelry, diamond jewelry, David Yurman jewelry, your father's old luxury watch, or your engagement ring given by your ex in it. You might have kept them so long due to the sentimental value they carry or their artistry.
Now is the time you can make your jewelry box clutter-free by getting good money from your valuable jewelry.
Coral Gables Jewelry Buyer
The solution to selling your jewelry to a reliable jeweler is now just a few clicks away at Sell Us Your Jewelry. You can sell gold, silver, diamonds, and other precious metals like platinum as well.
Luxury watches and antique jewelry that are taking space in your old jewel box, cabinets, and caskets can yield top dollar if they touch the hands of the right jewelry buyer.
Instead of visiting a pawn shop or just another jeweler round the corner of the street, it can be done at Sell Us Your Jewelry. You don't have to visit anyone negotiates.
Sell Jewelry in Coral Gables, Miami, South Florida
#1 in Coral Gables Jewelry Buyer
Sell Us Your Jewelry is a trusted service availed by hundreds of satisfied customers in the Coral Gables area by following an easy and straightforward three-step process.
Get a quote, ask for the free ship box and mail the valuable and, in return, get a buy price or a consignment term. Here you can sell your well-kept time-piece for money or have the option of upgrading it to a better one. Visit the website today, and sell jewelry Coral Gables Miami effortlessly.
Sell Jewelry Coral Gables Miami Today
Gray and Sons Jewelers was founded in 1980 and has been serving the local Florida community for all those 40 years. They have built a formidable reputation for quality and consistency. With Gray and Sons, you are guaranteed to receive some of the best second-hand jewelry in the market. Apart from being a place where one can sell jewelry Coral Gables Miami, Gray and Sons buys, consigns, trades and repairs!
Founded by Keith A. Gray, Keith recognizes the importance of having a keen eye for detail and the need to have a reliable support network. This is why Gray and Sons Jewelers has a dedicated and reliable team of Swiss watchmakers that have ensured that the business has grown and thrived over the past four decades. Together, our six swiss trained watchmakers contain over 150 years of combined experience in the art of watchmaking.
Customers from all across the country and other countries as well have relied on Gray and Sons to sell jewelry Coral Gables Miami. Even if the customer can't physically visit our store, Gray and Sons' online store can help customers tend to every one of their luxury needs. On our "Sell Us Your Jewelry" website, customers can submit pictures and descriptions of their watches or jewelry and receive a direct quote to sell jewelry Coral Gables Miami!
Customers may also request an Easy shipping box that comes with all the necessary materials and instructions to safely ship their merchandise to our premises. These Easy shipping boxes may be requested for the sale of an item or to submit an item for repair. Visit our Gray and Sons Jewelers website to learn more!
TOP THINGS TO DO IN CORAL GABLES
Your Perfect Day in Coral Gables
Coral Gables is a great place to visit when in Florida. Plan your perfect day and enjoy all of the top things to do in Coral Gables, without missing anything. Below you will find a one-day plan for Coral Gables visitors, filled with the absolute top things to do in Coral Gables. Check them out and enjoy your stay in this beautiful place.
Plan Your Day With The Top Things To Do in Coral Gables
Get In Touch
WEBSITE: www.sellusyourjewelry.com
www.grayandsons.com
CALL: 305-770-6955.
TEXT: Vika at 786-266-4763 for a quick response.
EMAIL: sell@grayandsons.com
Gray and Sons Jewelers specializes in Pre-Owned, Estate,
Vintage, Antique, Heirloom, Used Watches & Jewelry
We Buy, Sell, Trade, Consign and Repair Used and Pre-Owned Watches and Jewelry
Our customers say; "There are no better certified pre-owned Watch Specialists & Jewelers than Gray and Sons Jewelers in all of Florida and US"
Visit www.sellusyourjewelry.com and www.grayandsons.com
Sell Diamond, Fine Jewelry – Sell Jewelry Coral Gables Miami
The Purchasing and Consignment Division of Gray & Sons


Be the first to know | SEE OUR CATALOG